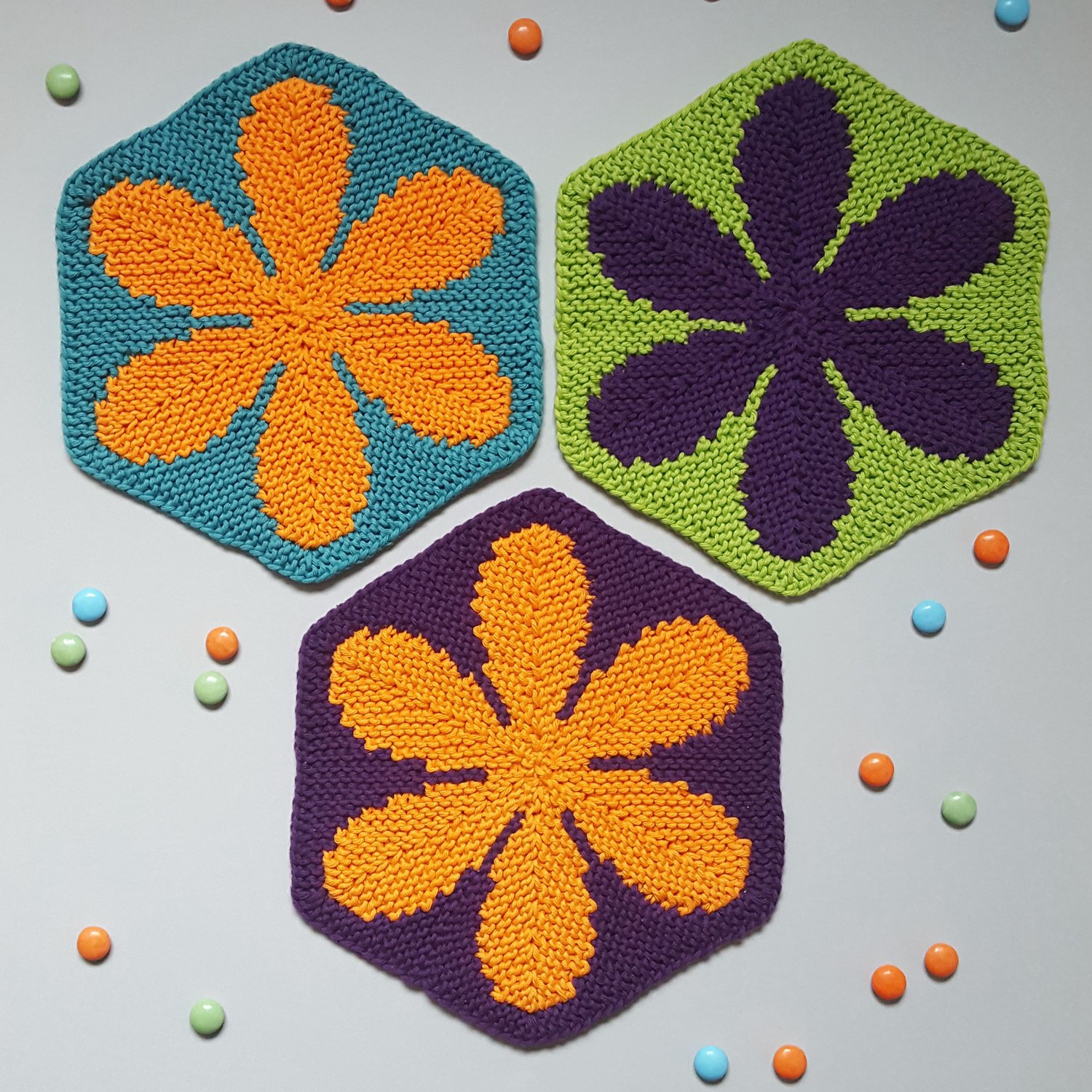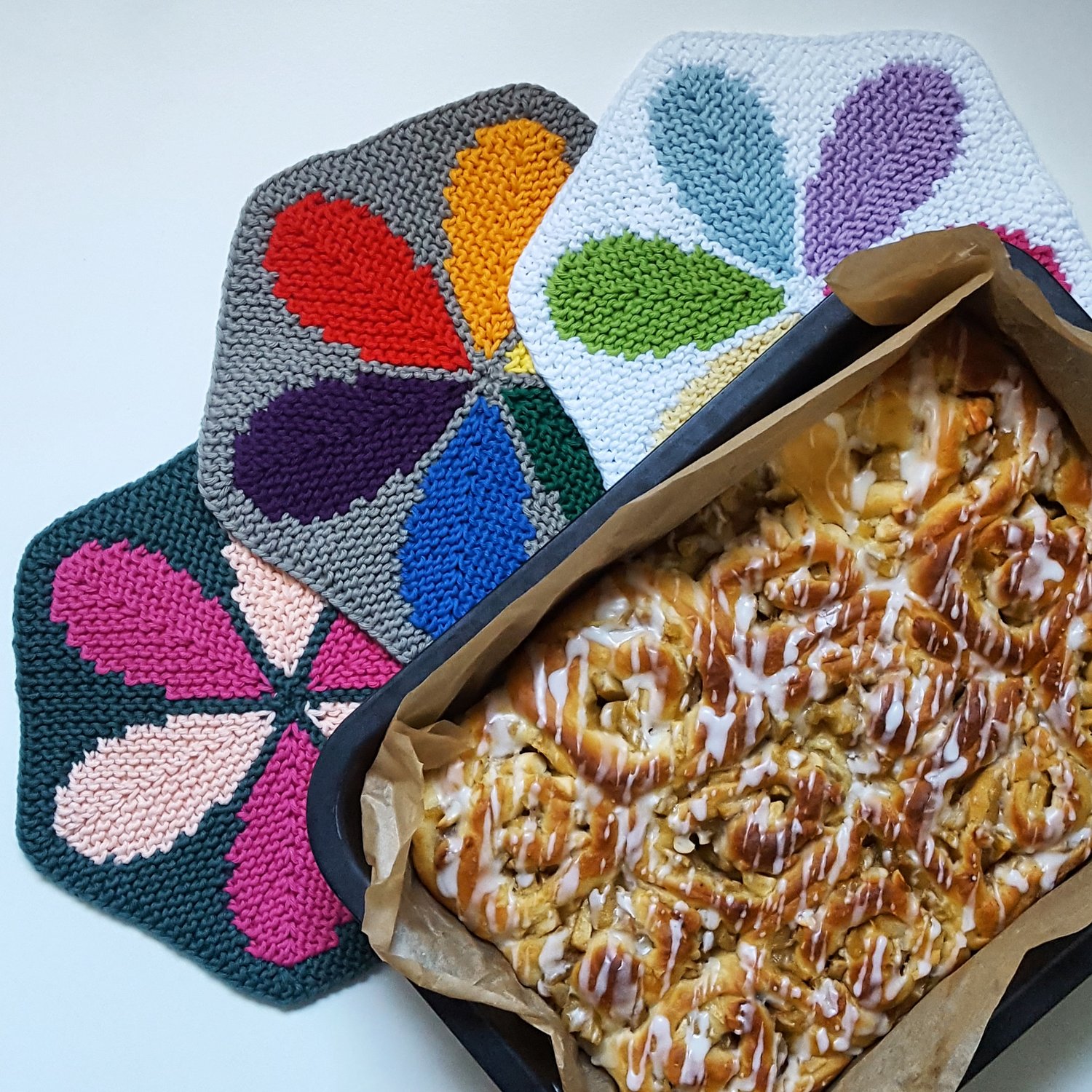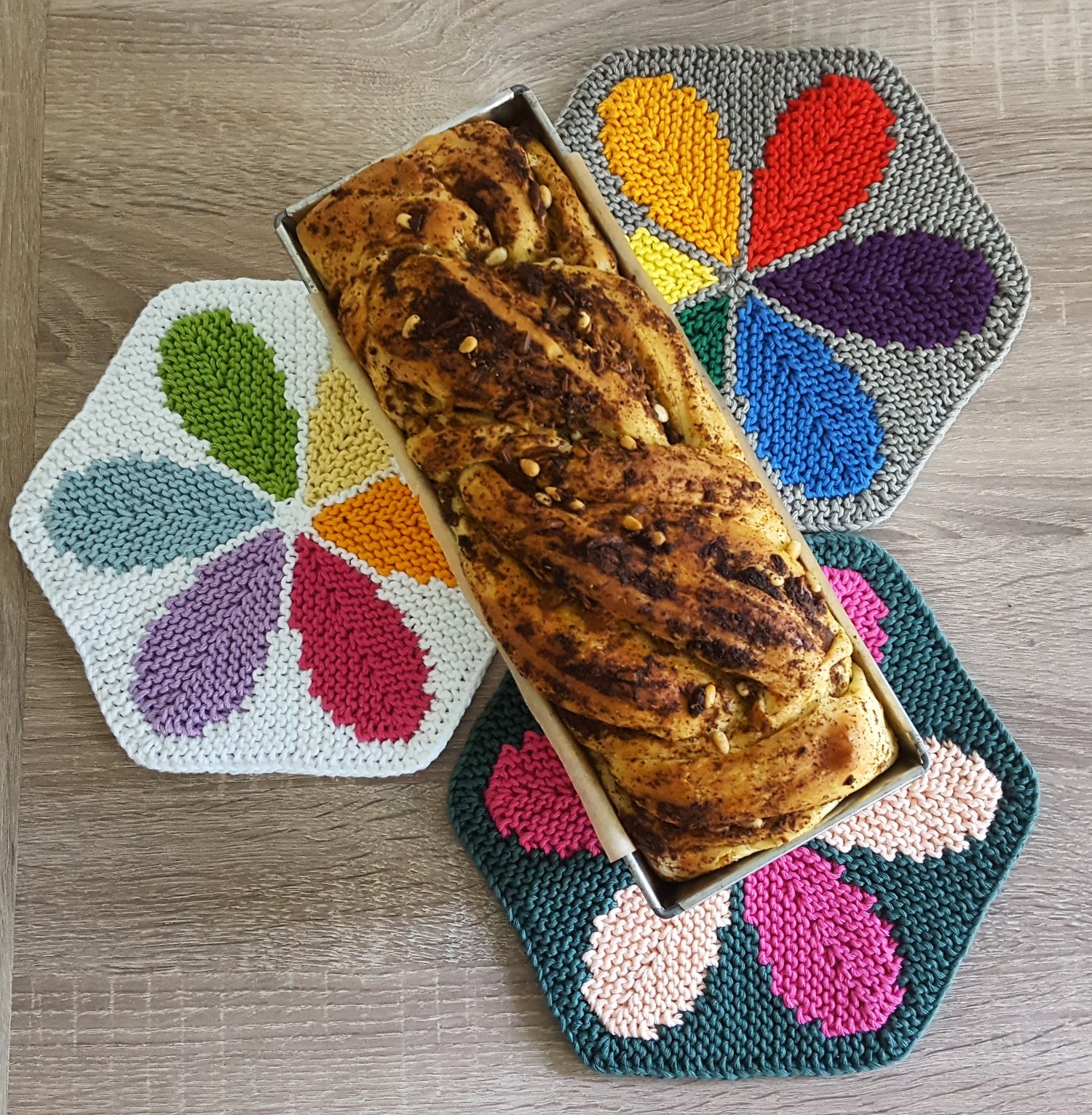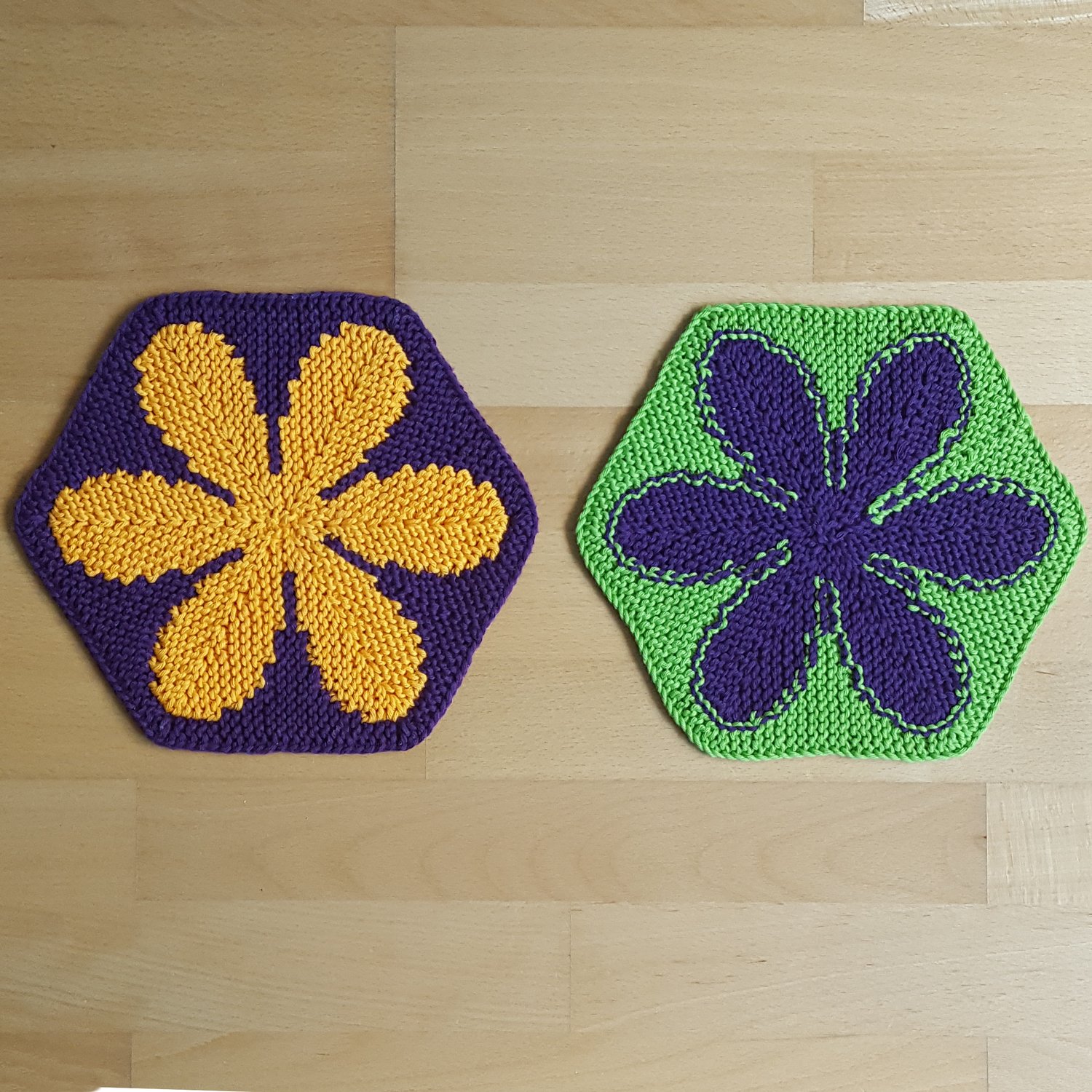 Jasmin Potholder
On Sale
Here's a knitting pattern for a hexagonal potholder with a flower motif.  It starts with a provisional CO, is knitted in short row wedges and finished with grafting in garter stitch.
Since this is an intarsia project with two colours that also uses short rows, it can be quite fiddly. It is NOT a beginner pattern.
The pattern PDF is 11 pages long and contains
written row-by-row instructions for knitting this piece – including five photos of the different stages
a brief explanation on how to adapt the pattern for a version with different petal colours (see photos 2 and 3)
pattern charts for one wedge of the original pattern and the variation
short photo tutorials for the following techniques:

provisional CO with a crochet hook and how to undo it,
grafting in garter stitch,
short rows with wrap and turn and picking up the wraps,
intarsia knitting,
weaving in yarn while carrying it (backwards and forwards),

step-by-step explanations with photos of undoing the provisional CO in this pattern (i.e. catching stitches in different colours), grafting with colour changes
To knit one of these potholders/coasters you need the following materials:
 Cotton yarn in two colors – I knitted these potholders in Aran and in Thread weight yarn

in Aran weight I used a total of 65 meters (about 30 meters of C1 and 35 meters of C2)
in Thread weight a total of 50 meters (also a bit more for C2 than for C1)

knitting needles – straight or circulars: I used 3.5mm needles for Aran weight yarn,  i.e. smaller than the yarn usually requires because I wanted a firm texture. 
scrap yarn and a crochet hook (about 3mm) for the provisional CO
two tapestry needles for grafting and to weave in ends
Knitted in Aran weight yarn the pieces measured between 22 and 25 cm in diameter.
The last photo shows the WS of the piece.