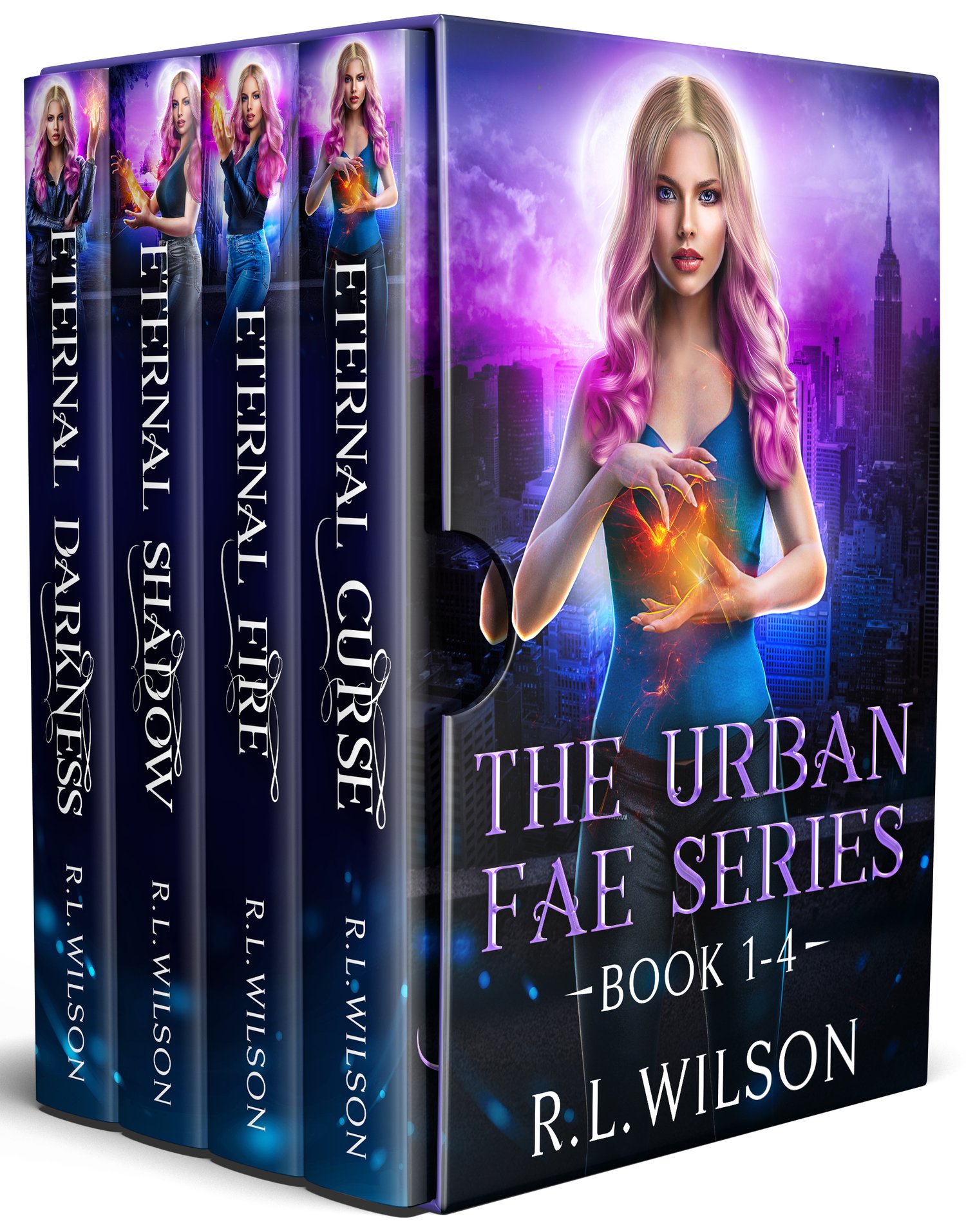 The Urban Fae Boxset
On Sale
$6.99
You get the entire journey of Harmony all in one box set.
A sassy witch with kick but attitude, Harmony will win your heart as she is not afraid to to swear or get dirty on her journey to find freedom from an evil vampire.

Book # 1 Eternal Curse.
An eternal contract that could destroy her life, her love, and even a city.
My magic isn't a gift—it's a curse, passed down from one generation to the next.
With bills piling up, I signed a contract with a devil in exchange for money. Little did I know the contract is eternal. Whenever I'm summoned, I have to use my magic for illegal operations.
After two years I want out.

Book #2 Eternal Fire.
Voodoo is child's play. The real game begins with the devil in New Orleans.
I thought I was done with my dark past.
Turns out I'm wrong.
I'm destined to be in the middle of Chaos.
An unexpected call from my mother, saying the devil was outside her window, changed my path to a darker one.

Book #3 Eternal Shadows.
In the shadows of New Orleans there are no good guys
I never imagined my search for momma would reveal such dangerous secrets.
Setting out with a voo-doo priest and my bestie I hunt for the devil. But my mission is derailed when I stumble upon a house of missing shadows.

Book #4 Eternal Darkness.
Once the darkness penetrates your soul there's no escaping.
I'm going to murder the devil.
I don't know how because he has extreme magic. Making him too powerful for anyone to destroy. But I've sworn to get my revenge. What mattered to me most was stolen by him. The only options left for me are to be forever enslaved, or killed by him.