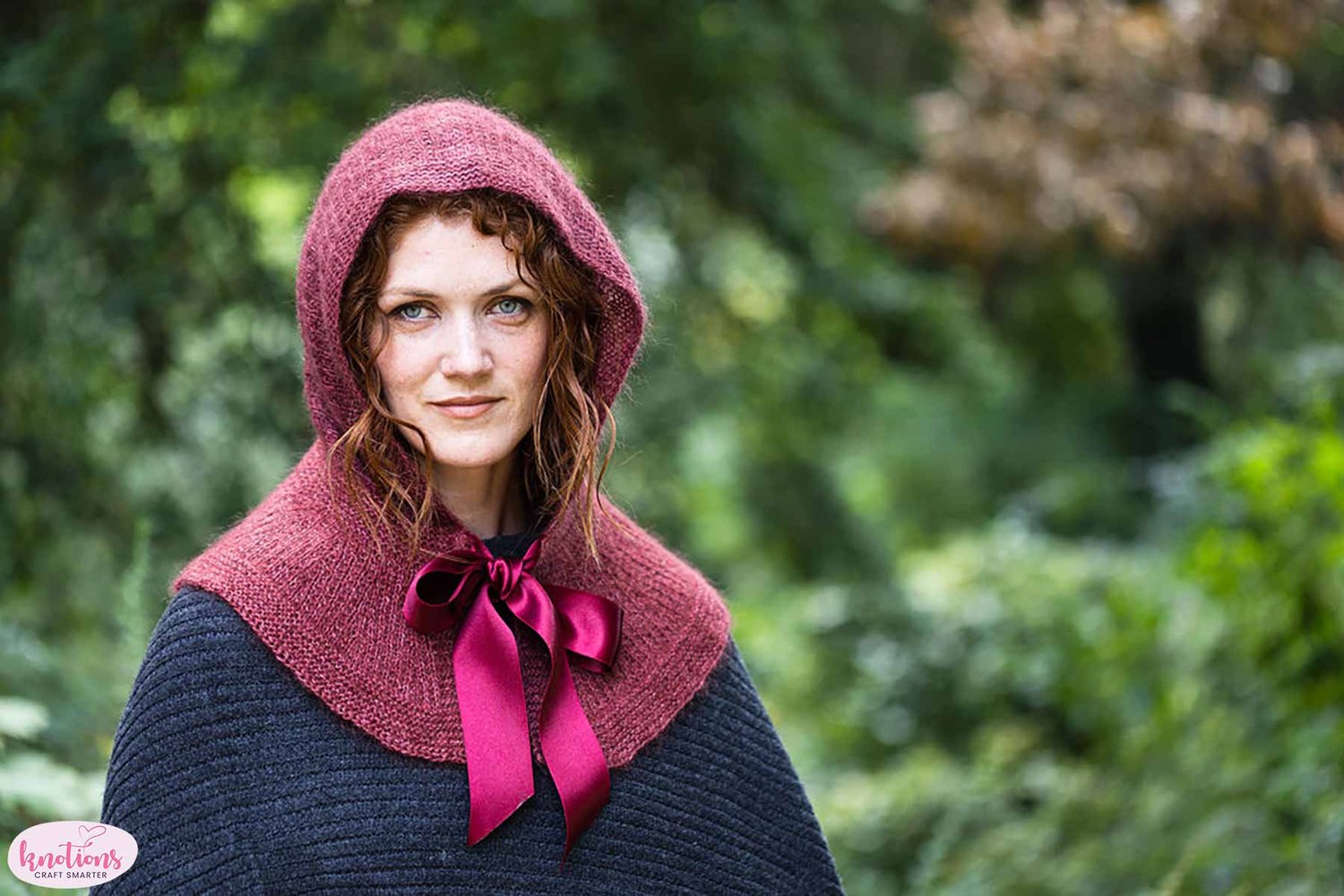 Airy Hoodie
A must for this season
Let's keep your head and shoulders warm with this classy accessory.
How It's Knit
We'll be working back and forth in rows, starting by knitting the front of the hood.
Designed by CrisDVic
Hood sizes
S, M and L, see the schematic for measurements.
Notions
Yarn needle, 2 stitch markers, 40" (1m) of 2"- satin ribbon in matching color.
Notes
This hoody capelet is worked flat starting with the front part of the hood. The capelet is attached by picking-up stitches from its bottom part (neck).
MC and CC are mostly knit together, with the exception of the hood, where there are alternate stripes with MC & CC held together and CC only.
When switching to only using CC, do not cut yarn, just carry it up the side of the work.
Fold the ribbon before sewing to the inside of the cowl. For the loose ends, cut it at a 45-degree angle and apply clear nail polish or glue along the edge, allow it to dry before wearing or storing the ribbon. You could also find other ways to stop fraying like sewing a straight, zig-zag or blanket stitch, and then apply an anti-fray spray, or even use a candle to singe the edges.