Effective Retrospectives Made Easy
It's EASIER than you think!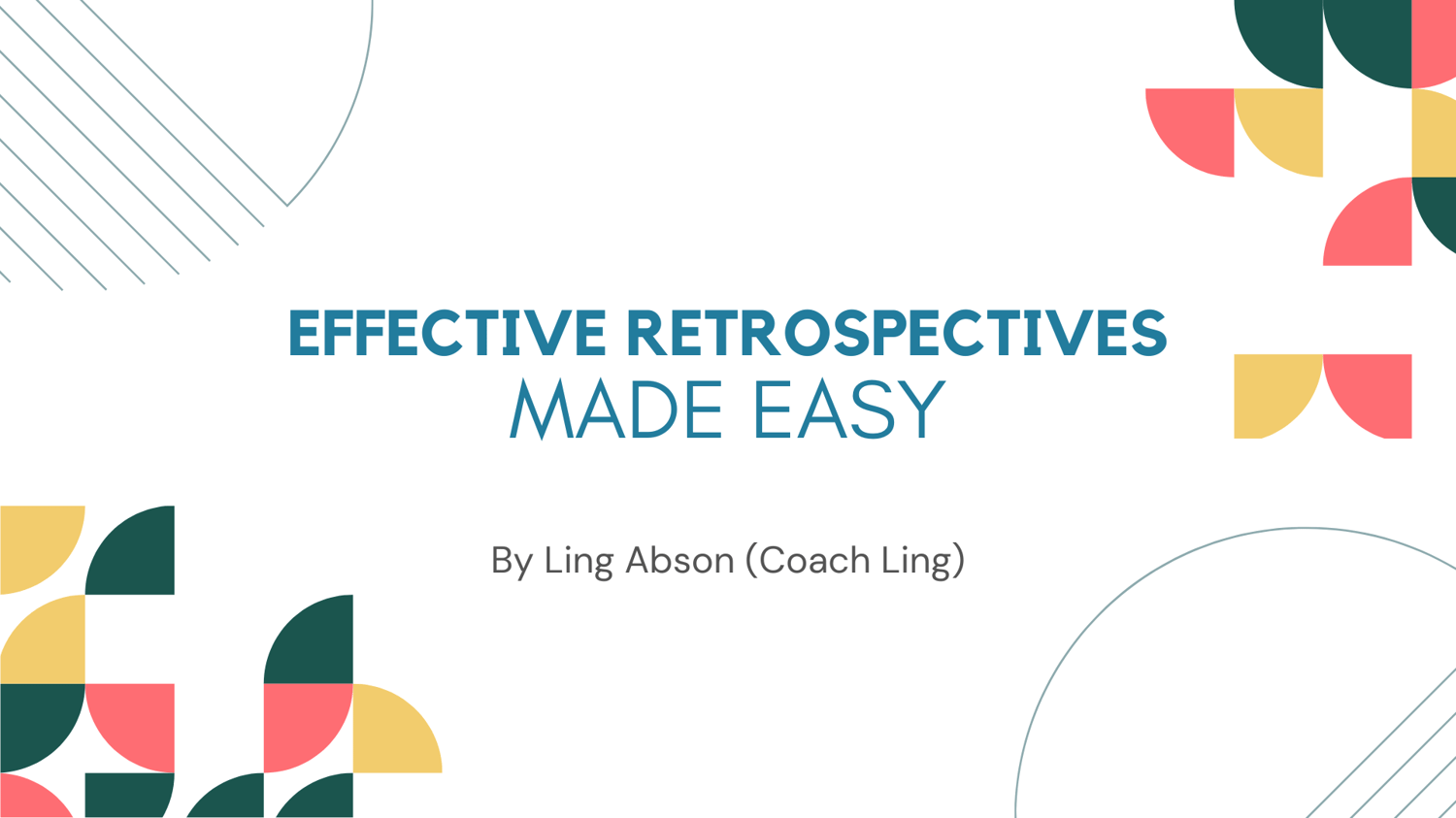 Frustrated that your team is not productive?
Are you a tech leader who wants to improve how the team is working but don't know where to start?
You're running from meetings to meetings and don't have time to read a 200-page book on how to run retrospectives.
You just want to quickly learn how to run effective retros so that you can get to solving team issues and get the team working effectively, TODAY.
Then this course might be for you.
Who is this course for?
Are you a scrum master, tech lead, manager, facilitator who wants to improve the team's productivity but not sure quite how to start?
Are you frustrated that you'll ask the team to do one thing and they end up doing something else?
Do you want to fix this today rather than facing a failed product development cycle?
This course is meant to be quick and simple, modular so that you can jump right into the modules you need.
Because you don't have weeks to learn this, this course is meant to set you up for success, in only a FEW HOURS.
What would being able to run effective retros mean for you?
It might mean that the team can deliver faster and deliver the right things and ultimately, save/make the company lots of money!
It will also save you time and headache trying to figure out how to "fix" the team.
What would it mean for you if having regular retros will enable the team to feel more connected with each other, heard and more motivated to work?
It could also mean that the team will look to you as the leader they respect and as a leader who is competent.
What's included in the course?
The Course Curriculum below shows you all the modules that are included in this course.
I take you step by step into the 4 stages of running an effective retrospective. Exactly the way I would run them today.
To ensure you're set up for success, I talk about the different skills you will need to start honing, like confidence, keeping time etc and issues you might run into, like feeling like an imposter, working with team members who takes over the meeting or conversely, team members who won't speak up.
The Cart is Currently CLOSED
Please use this form to stay on the waitlist and I'll notify you when the cart is open again.
Ling Abson
I'm Ling Abson also known as Coach Ling.
My mission is to help leaders like you learn from my mistakes, save time and be the leader that companies want to hire and employees want to work for.
I started my career as a software engineer 20 years ago and left my Director of Engineering role to join a billion-dollar, publicly traded company as an internal Executive Coach, coaching leaders ranging from new managers to executives.