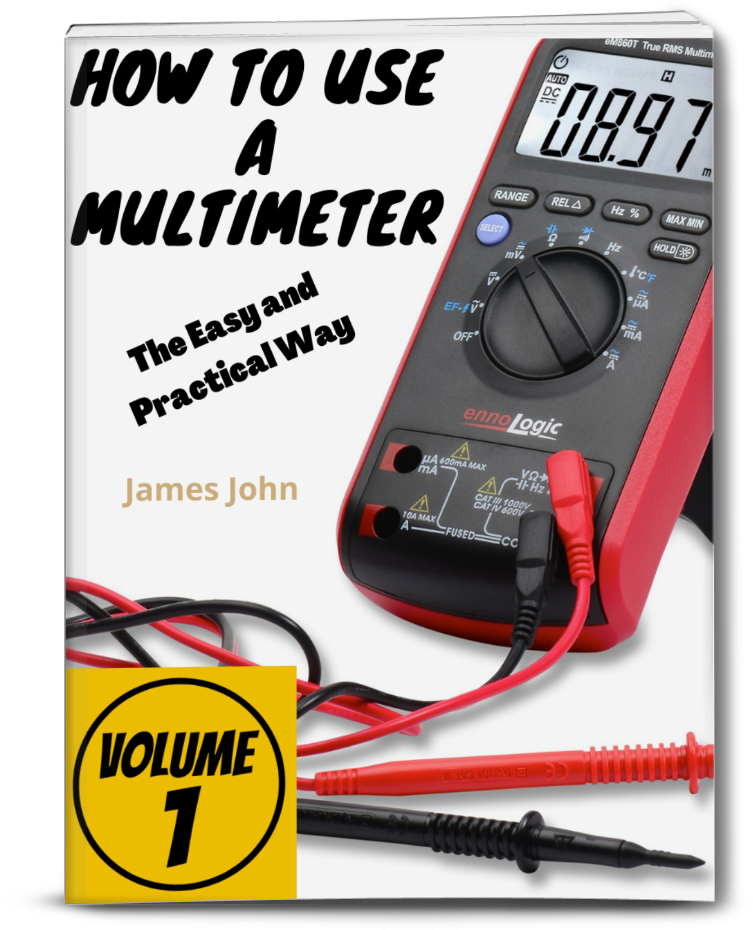 How to Use a Multimeter - The Easy and Practical Way
On Sale
€9.99
Preview
You're invited to soak in the knowledge accumulated throughout an electronic technician's lifetime of hands-on experience, and It's all yours for the taking. The amount of information you'll get will not fit in only one book, so the material is divided into volumes.
 
Special attention goes to the famous position of Slot Technician, the unsung hero in casinos.

These volumes start readers from scratch, and even a newbie can catch on. What you will find here will help you grow, and make you a good, or a better technician.
 
Packed with practical hints and tips, this book is your prime buy. It will help you understand what a multimeter does, and how this can help you fault-find and repair equipment. 

Volume 1 is the ideal book to start with. It will guide anybody on the right road to the proper use of this indispensable tool.
 
You will start with the difference between Analog and Digital Multimeters, and then, using the meter for measuring: Current, both AC and DC; Voltage, both AC and DC, and Resistance.  You'll also learn about: Continuity testing; Diode and Capacitor Testing; Transistor Testing, and much, much more…
 
So, to all the technicians, and not, a multimeter is your first choice of tools…

READ ON, AND LEARN!