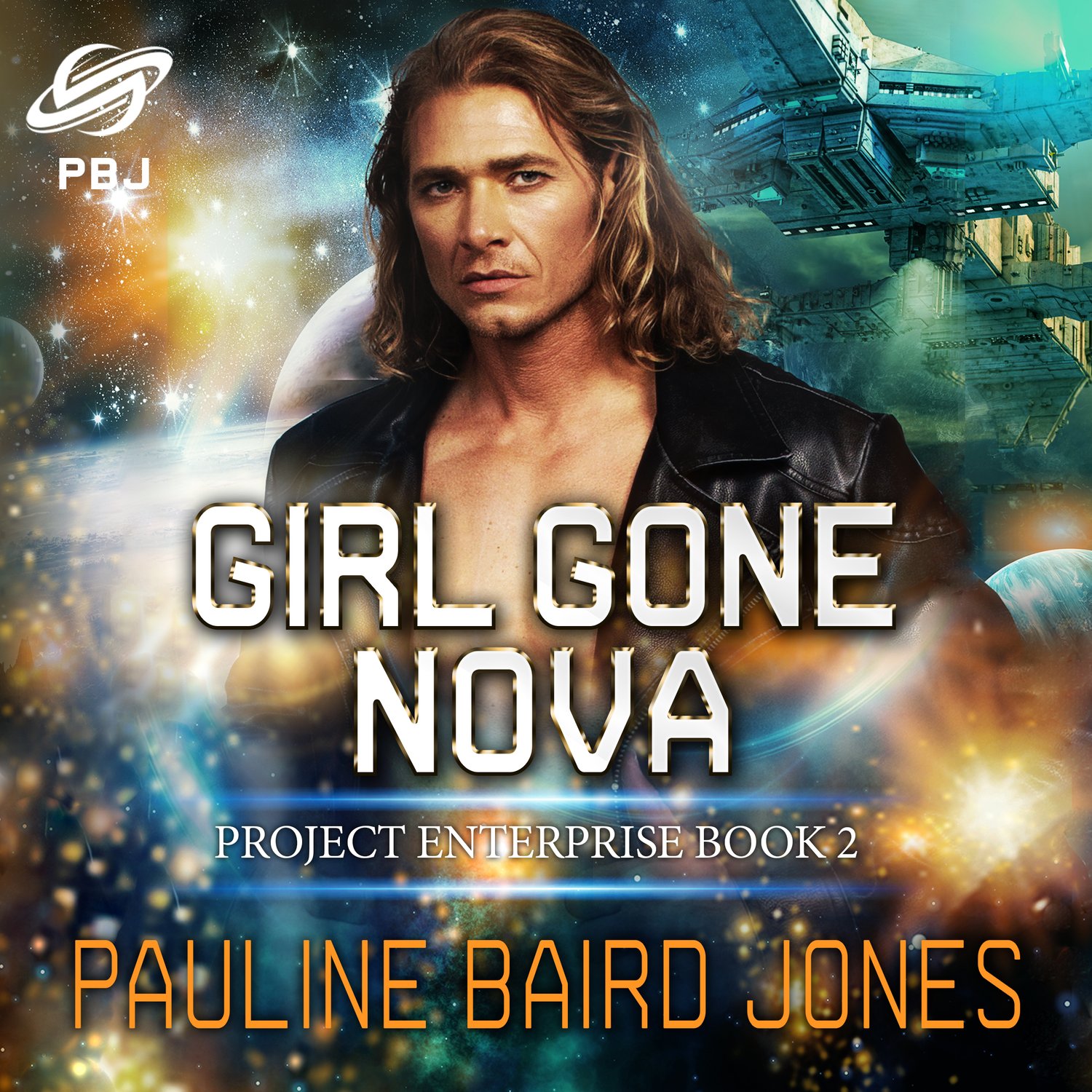 Girl Gone Nova: Project Enterprise 2 Audiobook
Preview
She's an interstellar spy. He's an alien warlord. Can their love heal a rift in time and space? 
Delilah Oliver "Doc" Clementyne specializes in impossible missions. When relations between the Earth Expedition and the Gadi starts to turn ugly, she's sent on a desperate mission to bring their people home before war breaks out. But Doc nearly blows her cover when she saves the life… and loses her heart… to the most hated leader in the galaxy. 
Helfron "Hel" Giddioni has survived more than his fair share of assassination attempts. And he's not about to ruin his perfect record by letting a drop-dead gorgeous spy cloud his judgment. But when she's abducted by primitive brutes wielding high-tech weaponry, he can't help but tempt fate and fly in the face of danger. 
With war brewing all around and celestial chemistry sparking between them, Doc and Hel uncover a startling secret with the power to bend space and time. To save the galaxy, they must battle their way into the past to safeguard the secret from forces who would use it to destroy the future. 
Girl Gone Nova is the second standalone novel in the high-adrenaline Project Enterprise sci-fi romance series. If you like badass women, bad boy love interests, and interstellar showdowns, then you'll love Pauline Baird Jones' time-traveling adventure. 
Narrated by Brad Langer
Buy Girl Gone Nova to go undercover in a star-struck romantic adventure today!