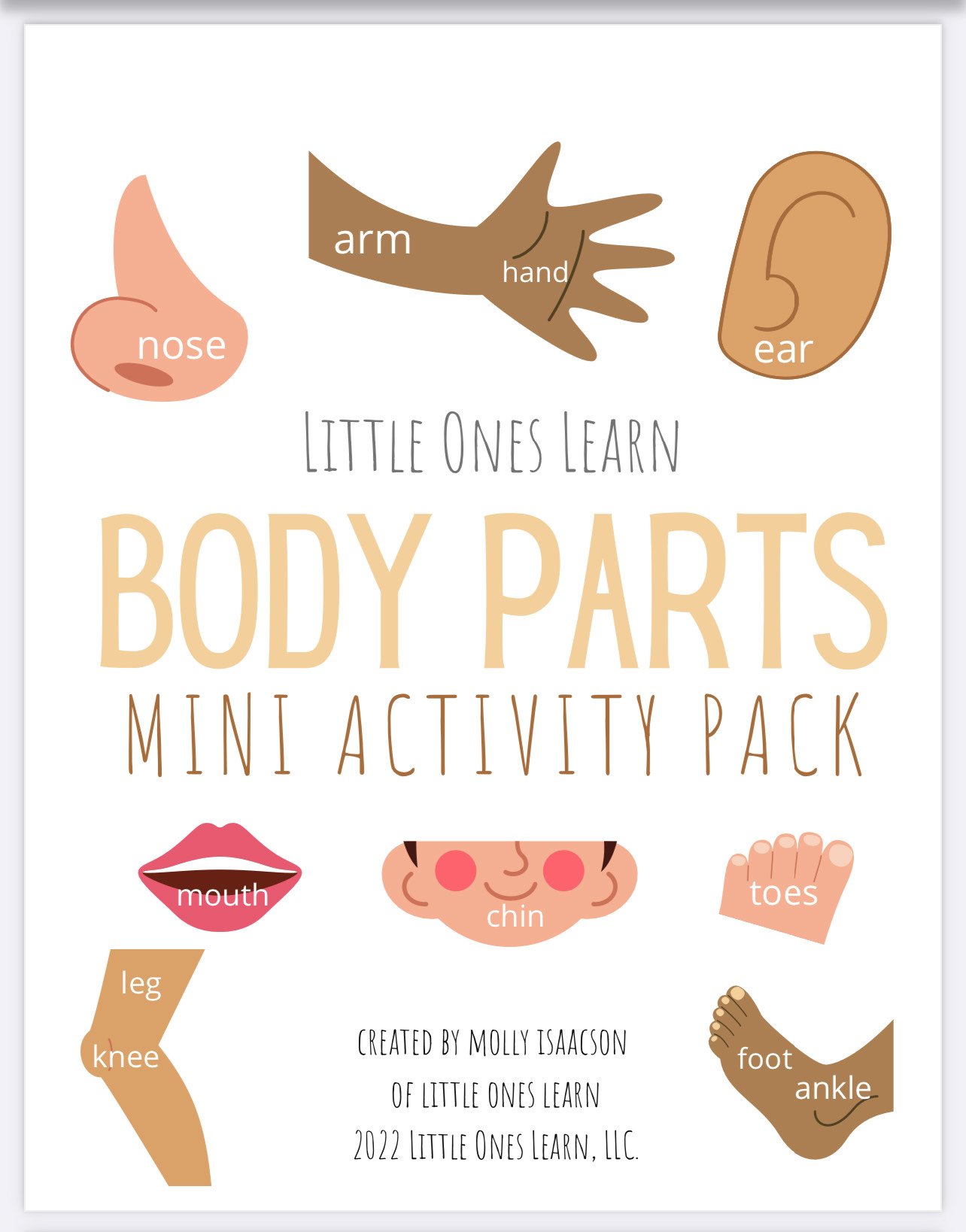 LOL Body Parts Mini Activity Pack
$2.99
The new Body Parts Mini Activity Pack features 10 fun printable pages with basic external body part themed activities for little ones! Use these playful printables while practicing important preschool skills. Cut and paste to label the body, count body parts and much more.

Best printed in color. Designed for ages 2.5-6 years old depending on child.

Do not recreate or redisribute. For personal or classroom use only. ©2022 Little Ones Learn, LLC.