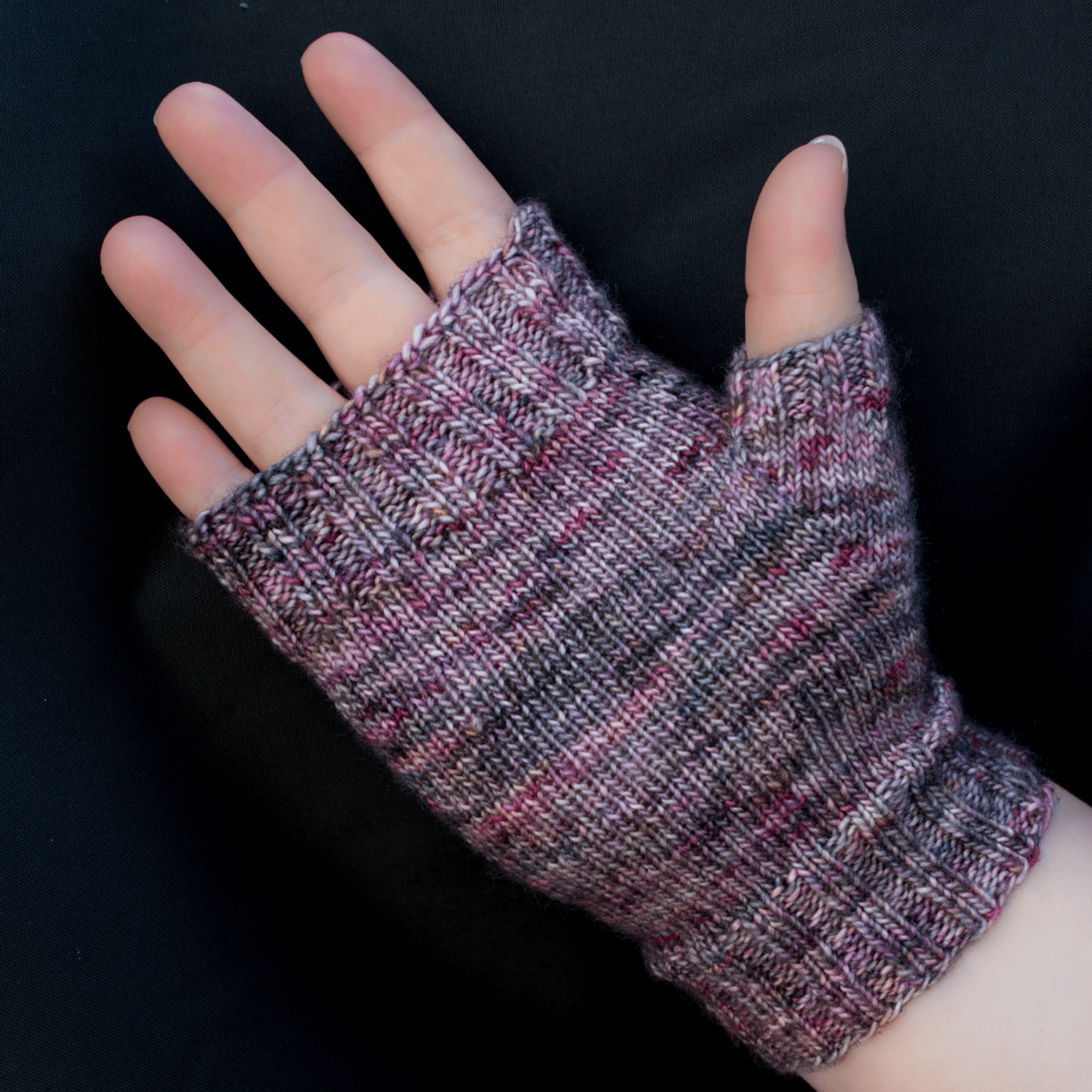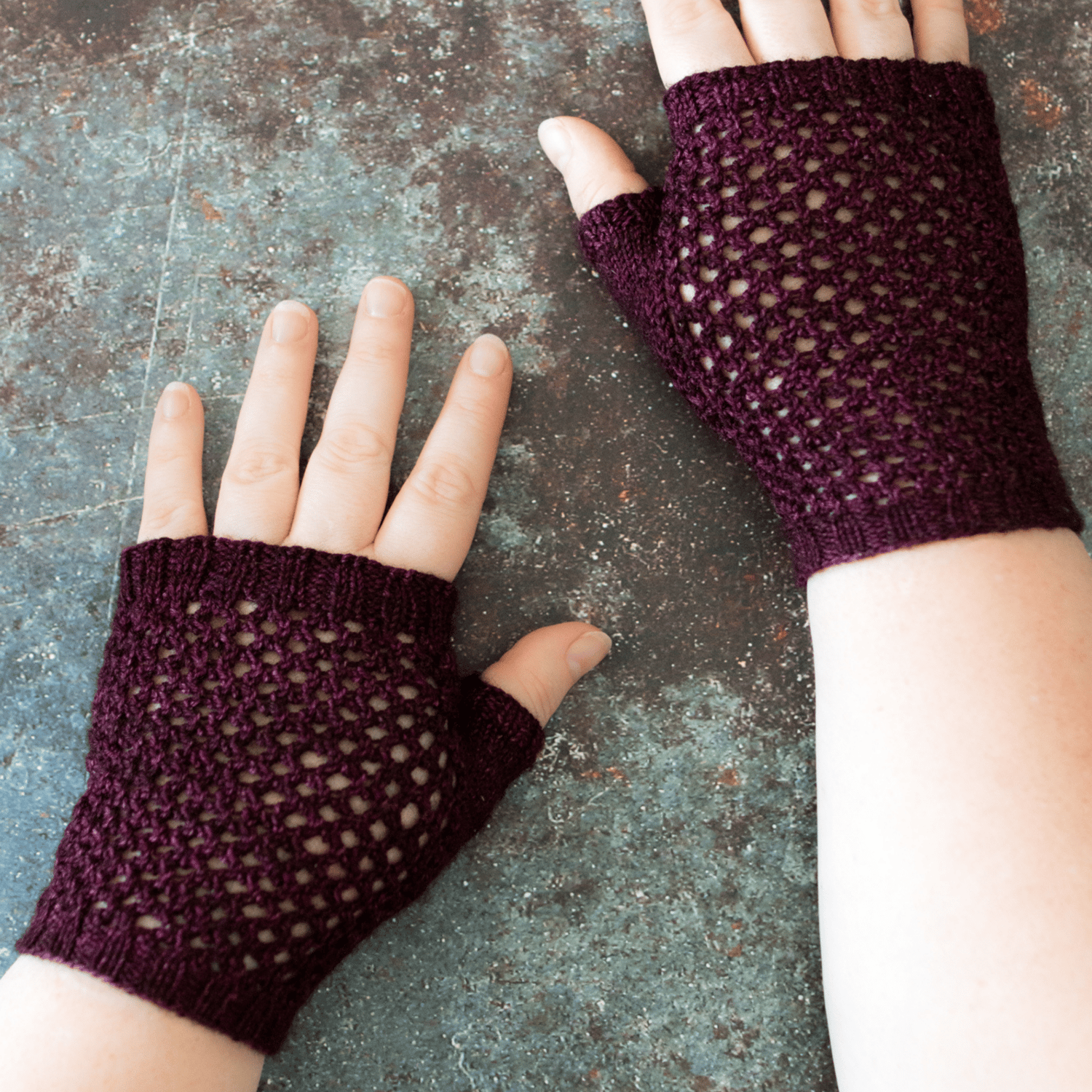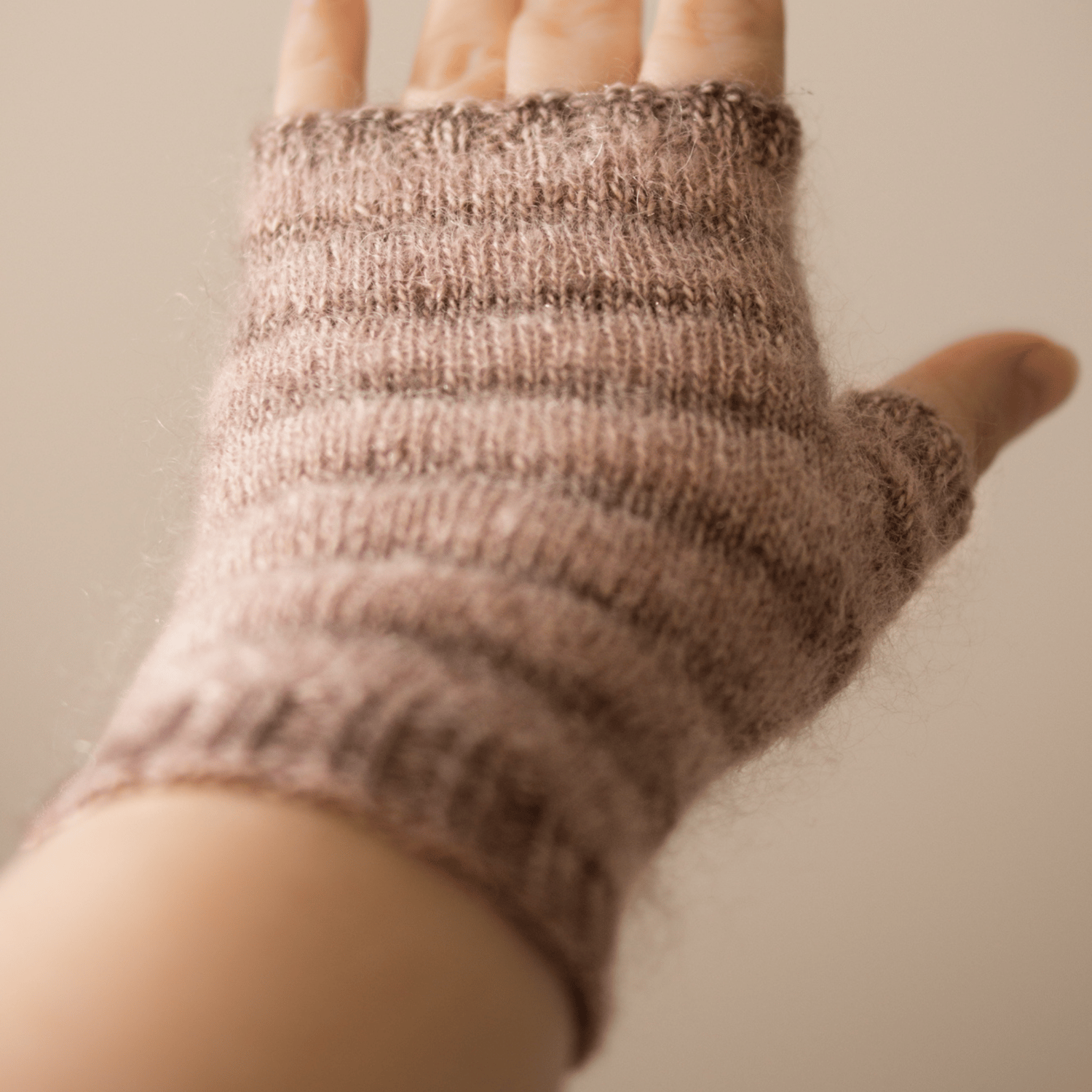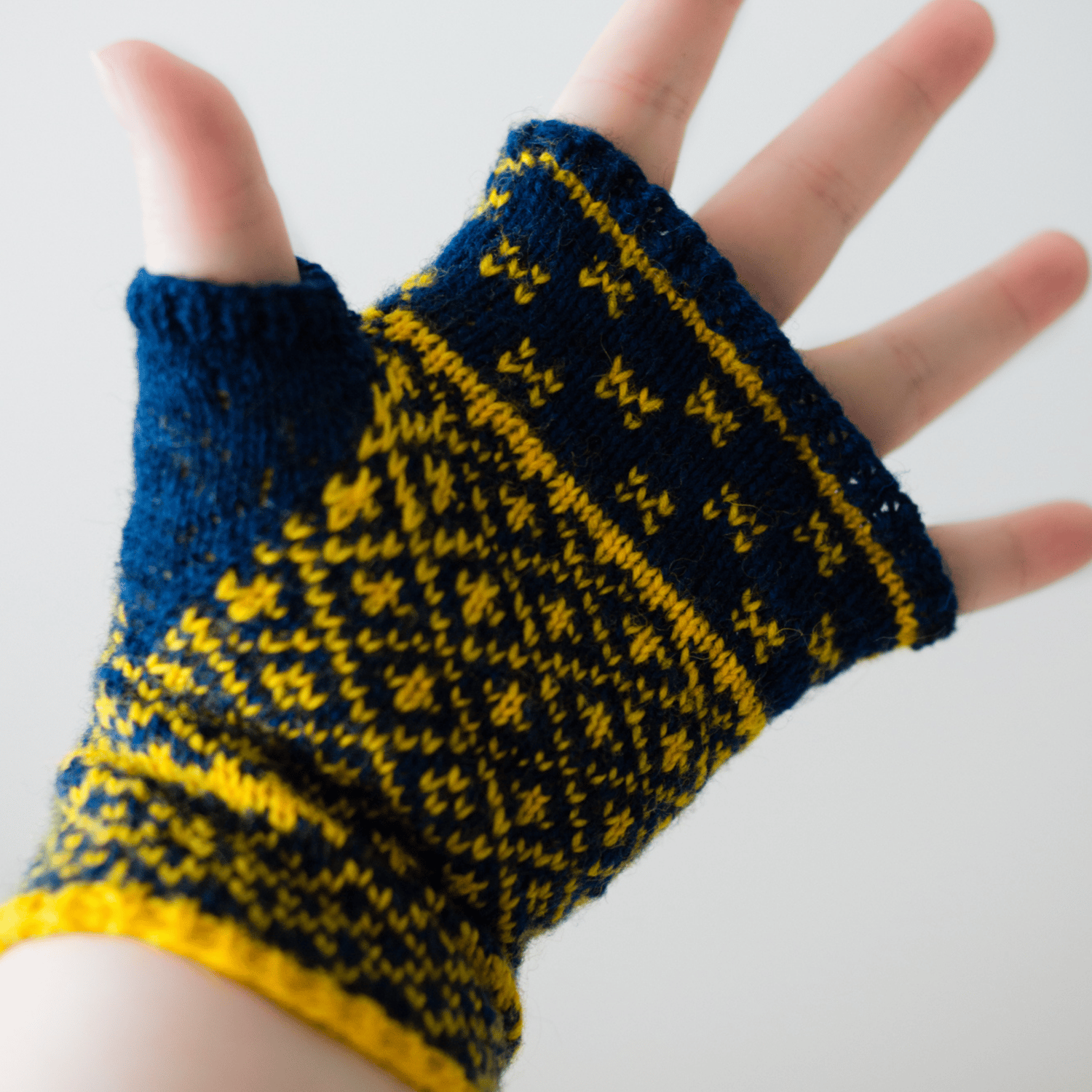 Well in Hand
Pay what you want:
(minimum £20.00)
Preview
A collection of fingerless mitts featuring 4-ply yarns from Giddy Aunt Yarns, Well in Hand is a digital publication laid out much like a traditional book.
Patterns
Vanilla:
Exclusive to the collection. A plain stockinette pattern with simple 2x2 ribbing at the wrist and finger cuff, Vanilla reminds us that sometimes, simple is best. Perfect for allowing a busy yarn to shine, or for layering under Rebel to add warmth and interest.
Raindrops:
The perfect mitts for wet British weather! This whimsical raindrop stitch will take the chill off a cold umbrella handle as you go about your day.
Perforate:
A handed pair of mitts with opposing diagonal eyelets, Perforate will suit even the most particular of mitt-wearers. They are an exact reflection of each other, with the diagonals lining up perfectly when you put your hands together.
Keighley:
Special edition with beads, exclusive to the collection. Prounced KEITH-LEE, Keighley is a town in Yorkshire. It's home to East Riddlesden Hall, a filming location in the heart of Brontë country. These mitts are so named for those adaptations, which are so often crammed with beautiful examples of handknits.
Rebel:
Who says mitts have to keep your hands warm? Sometimes style takes priority over function. Sometimes the rules are supposed to be broken. (And if your hands get too cold, why not pop a pair of Vanilla mitts underneath?)
Halo:
Exclusive to the collection. I always want to put the softest yarns on my hands, where I can feel it most keenly. Halo, named for the gently sparkling bands of singles and the fuzz around the mohair, is a simple knit that's light as a feather and soft as air.
Hearth:
A simple introduction to stranded colourwork, Hearth uses just two colours and only has a couple of rounds where it's necessary to catch your floats, so they're a great first colourwork project. Change needle size if necessary to maintain gauge between stranded and single-colour sections.
Midas:
Designed to use exactly two mini skeins of Highland 4-ply, Midas is a thick, warm mitt that will keep you interested as you knit them and warm as you wear them. Featuring simple colourwork motifs, it's suitable for confident beginners to stranded knitting.
About this Collection
As with all of my patterns, each pattern in the collection includes:
Plenty of high quality photos
Full written instructions
Charts for stitch patterns and colourwork
Full details of all tools and materials used to create the sample
An About the Author page with social links, the website URL, email address for pattern support, and hashtags for each pattern
As well as the 8 patterns, Well in Hand includes:
Detailed information about the yarn bases used
Sizing information for each design, plus plenty of additional information to help you make modifications for the perfect fit
Instructions for washing and blocking
Clear explanations of all terminology and techniques used, including explaining stitches, details of cast ons and bind offs used, and full instructions with a diagram for working the thumbs
A visual pattern index
A quick buying guide
Materials
Materials vary by pattern, but as a guide:
• About 40g of fingering weight yarn
• 2mm needles (or size needed for gauge), suitable for working in the round using your preferred method
• 3 stitch markers, 1 of which you can tell apart from the others
• your preferred blocking equipment
Further information is included with the pattern.
Sizing
Full sizing information is included in the pattern. As a guide, most patterns come in three sizes designed for adult hands: small, medium, and large.
Unlike most patterns, Well in Hand comes with full instructions for adapting the patterns to fit adult sized hands.
Accessible Version
The accessible version of this pattern is included with your download. It has been formatted to suit low vision / print challenged knitters and to be compatible with screen readers.
For Well in Hand, the accessible pattern is split into 9 files - 1 for each pattern, containing all the information you need to knit it, and 1 more for supplemental information on blocking, beading, binding off, et cetera.
Specifically, the pattern:
24 point sans-serif font (Arial) throughout
Fully saturated black text on white background
Single column layout
Left-aligned text
No italics
No header or footer – just page numbers (bottom left)
Consistent use of heading tags for easy navigation
Internal links to aid navigation
All instructions written out in text without reliance on diagrams or charts
All words written out in full (i.e. no abbreviations)
No bulleted lists
No tables*
In addition, the main version of the pattern has been checked to ensure that any charts, diagrams, or other visual instructions are suitable for colour-blind readers.
All of my patterns have been tested and tech edited, and include details of how to contact me should you need pattern support.Please note that patterns are for personal use only. If you would like to use one of my patterns to make items to sell or for teaching a class, please get in touch. Yarn store owners are very welcome to make samples.