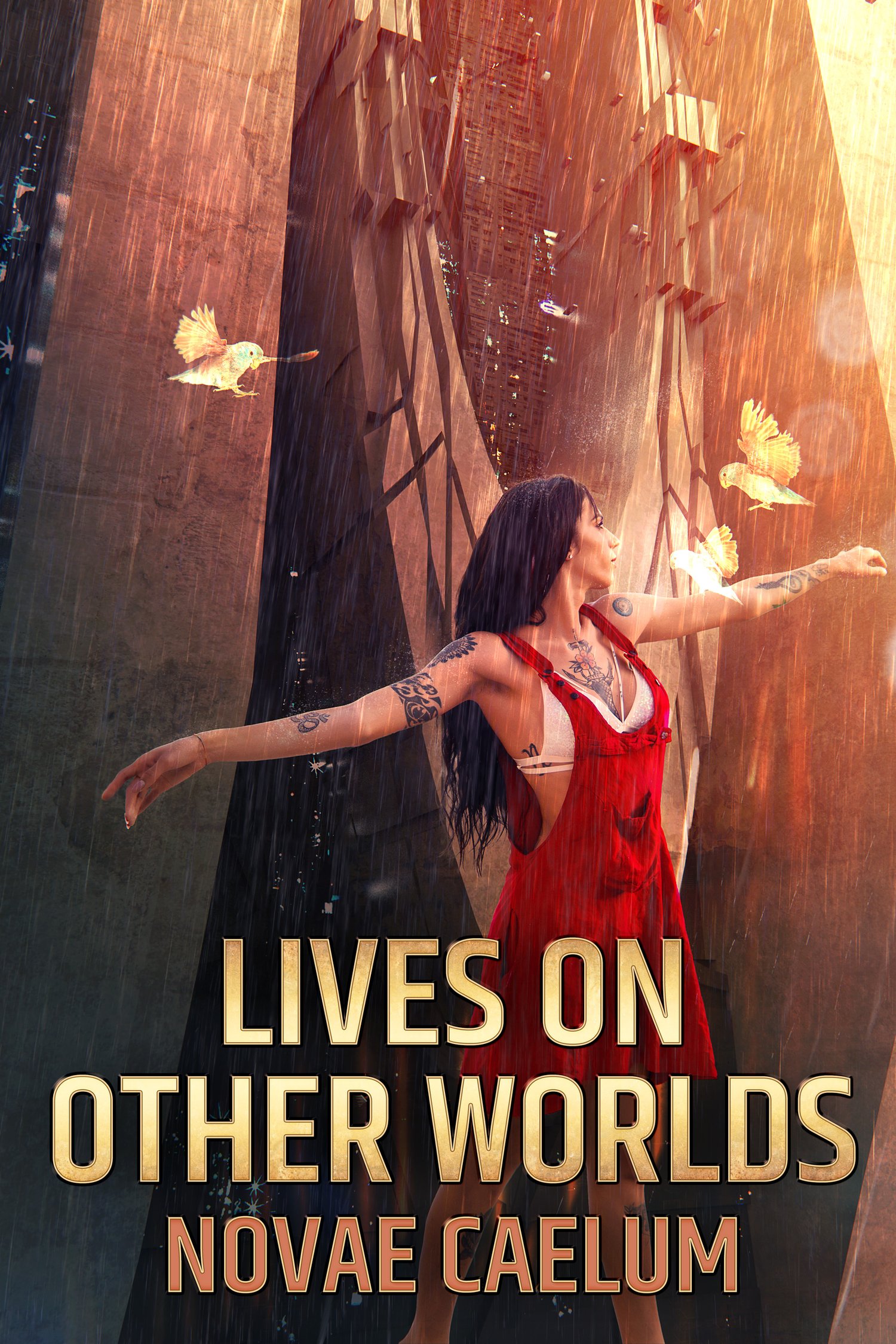 Lives on Other Worlds - Ebook
On Sale
Lives on Other Worlds is a collection of eight previously released short stories by Novae Caelum from science fiction to slipstream to fantasy to steampunk. Aliens and queerness and parallel worlds abound!

Stories included in this collection: 

Two Galaxies Colliding
Possibilities of a Quantum Soul
The Most Absurd Dance at the End of the Worlds
Evaluation Notes for Candidates in the Shape-shifter Intelligence Program
Contents of Care Package to Etsath-tachri, Formery Ryan Andrew Curran (Human English Translated to Sedrayin)
The Monastery of the Parallels
What We Found at the Edge of a Black Hole
>SYS REBOOT

You can download the ebook files directly, and you'll also be sent a link to download or read through Bookfunnel.