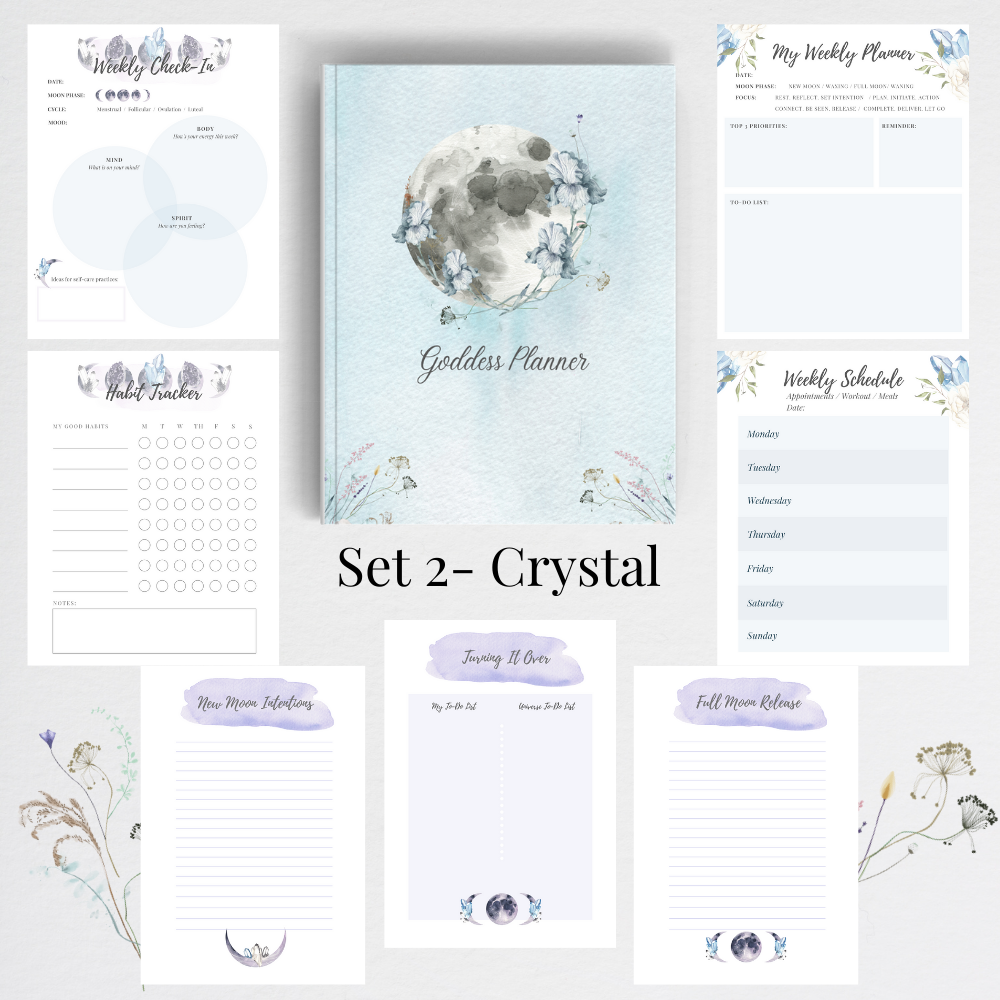 Goddess Weekly Planner + Daily Planner Combo
On Sale
A$59.99
This
Planners Combo
offers great value featuring both the
Goddess Planner
AND
Goddess Daily Planner
, both are
undated
in
hardcover 6" x 9" -
you can embark on your Goddess Path any time of the year!
Details of the Goddess Planner:
12-month Undated Monthly Planning (you can start at any month!)
New Moon Intentions and Full Moon Release Journal Pages
12-month At-A-Glance Planning
The universe and My To-Do List
Weekly Body, Mind and Spirit Self-Care Check-in Page
Weekly Planning and Scheduling Page
Weekly Habit Tracker
Weekly and Monthly spreads with ample writing space
Year-End Review and New Year Wish List
All interior pages are printed in FULL colour
Details for the Goddess Daily Planner: 
This beautiful daily planner guides you step-by-step through a simple yet effective journaling and planning method that will help you to become more productive, creative and reflective.
By using this journal, you will:
Get more done in less time
as you are more aware of your priorities and why.
Stop feeling overwhelmed
by your To-Do list as you can focus on what's most important for the day.
Have more control of your life
as you begin your day with clarity and boost up your mood with a positive and growth mindset.
Become more mindful
throughout the day by having check-in with your body and mind in the morning.
Gain more mental space
as you write down ideas or reminders for the day.
Unlock your creativity
with a weekly exercise and reflection page.
This daily planner is a powerful tool to unlock your productivity, nurture your creativity and boost your self-care practice. 
It includes weekly reflection with ample writing space and a variety of weekly creative exercises in addition to the daily planning pages.
All the interior pages are designed and printed with full colours to brighten up your day! 
For more information about the author and other products or services, please visit her website: 
https://szewingvetault.com