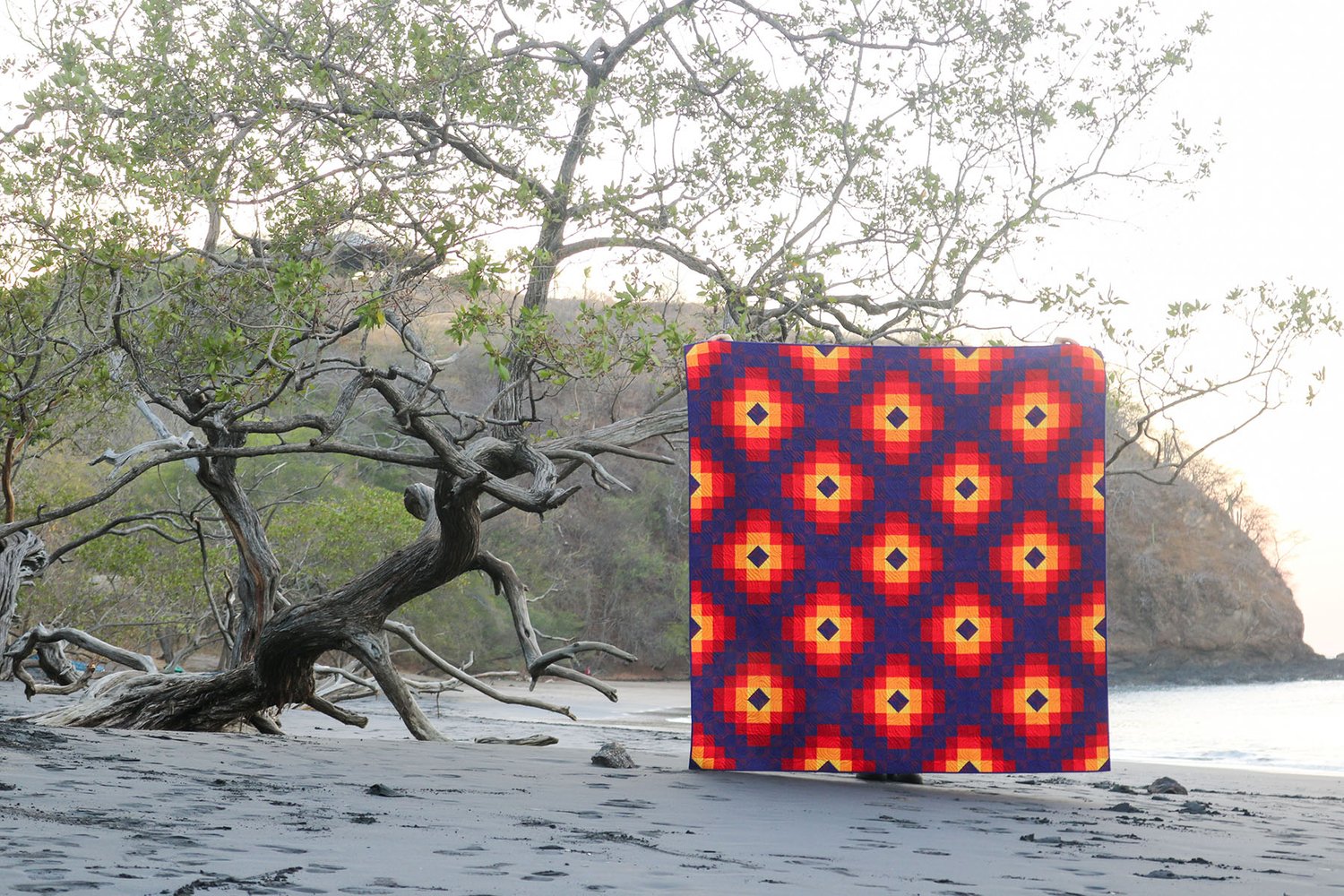 Fiery Sunset Quilt Pattern
This traditionally pieced quilt is inspired by the colors in a glorious sunset, but works in just about any color scheme you can come up with! The pattern uses strip piecing and 8-at-a-time half square triangles to help speed up the process, and is suitable for a confident beginner.

You will receive: 
• Complete cutting and piecing instructions for four quilt sizes
• Coloring pages to test your fabric and color choices

Finished sizes: 
• Crib: 48" x 48"
• Lap: 72" x 72"
• Twin: 72" x 96"
• Queen: 96" x 96"

This pattern is for personal use and for one person only. Please do not distribute. All digital pattern sales are final.

This pattern (Lap size only) first appeared in the Quilter's Planner 2020. Photographs by Kitty Wilkin.