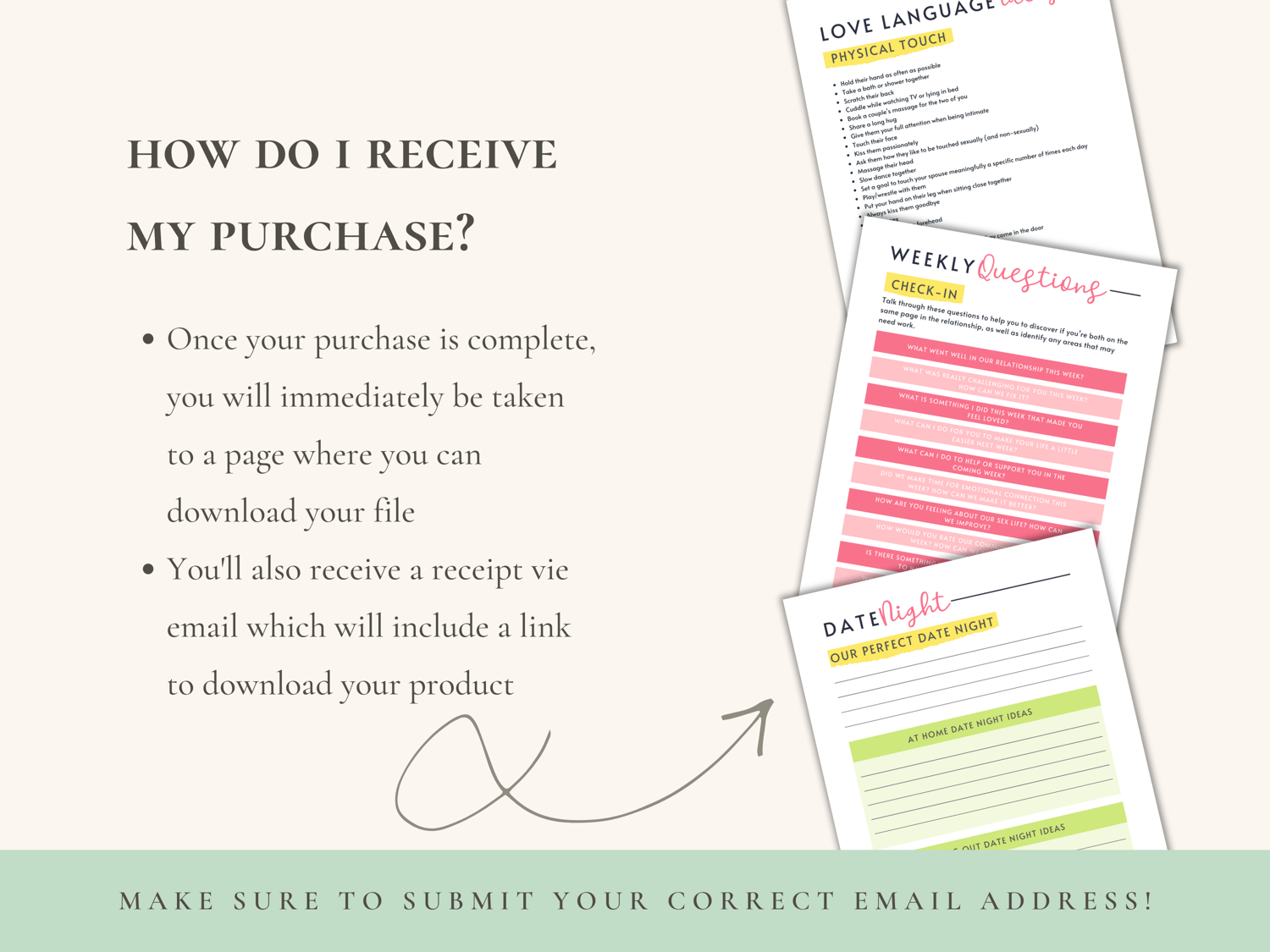 Color Block Relationship Planner for Couples
$4.99
Sit down with this printable relationship planner and create a plan that offers a tangible way to take steps towards your shared couple goals.
What's included in the download?
Weekly Questions Check-in
Couple's Bucket List
Conversation Starters
Random Acts of Kindness Challenge
5 Love Languages Quiz
Love Language Ideas: Acts of Service
Love Language Ideas: Physical Touch
Love Language Ideas: Receiving Gifts
Love Language Ideas: Physical Touch
Love Language Ideas: Words of Affirmation
Date Night Planner
42 Date Night Ideas
Date Night Schedule
Couple's Scavenger Hunt
Notes
What format are the printable sheets?
Each sheet is an 8.5″x11″ pdf
Once downloaded, you can resize to print, as well as print as many as you need.
Do you offer a refund?
Due to the nature of these digital products, so we do not accept refunds. However, if you have a problem, please let us know! We absolutely want to make everything right for you.
Can I resell your Printable Relationship Planner?
Although we're flattered that you want to share, these files are for personal use only. They are not to be shared or resold in any way shape or form. We'd love for you to send your friends here to purchase. Thank you!