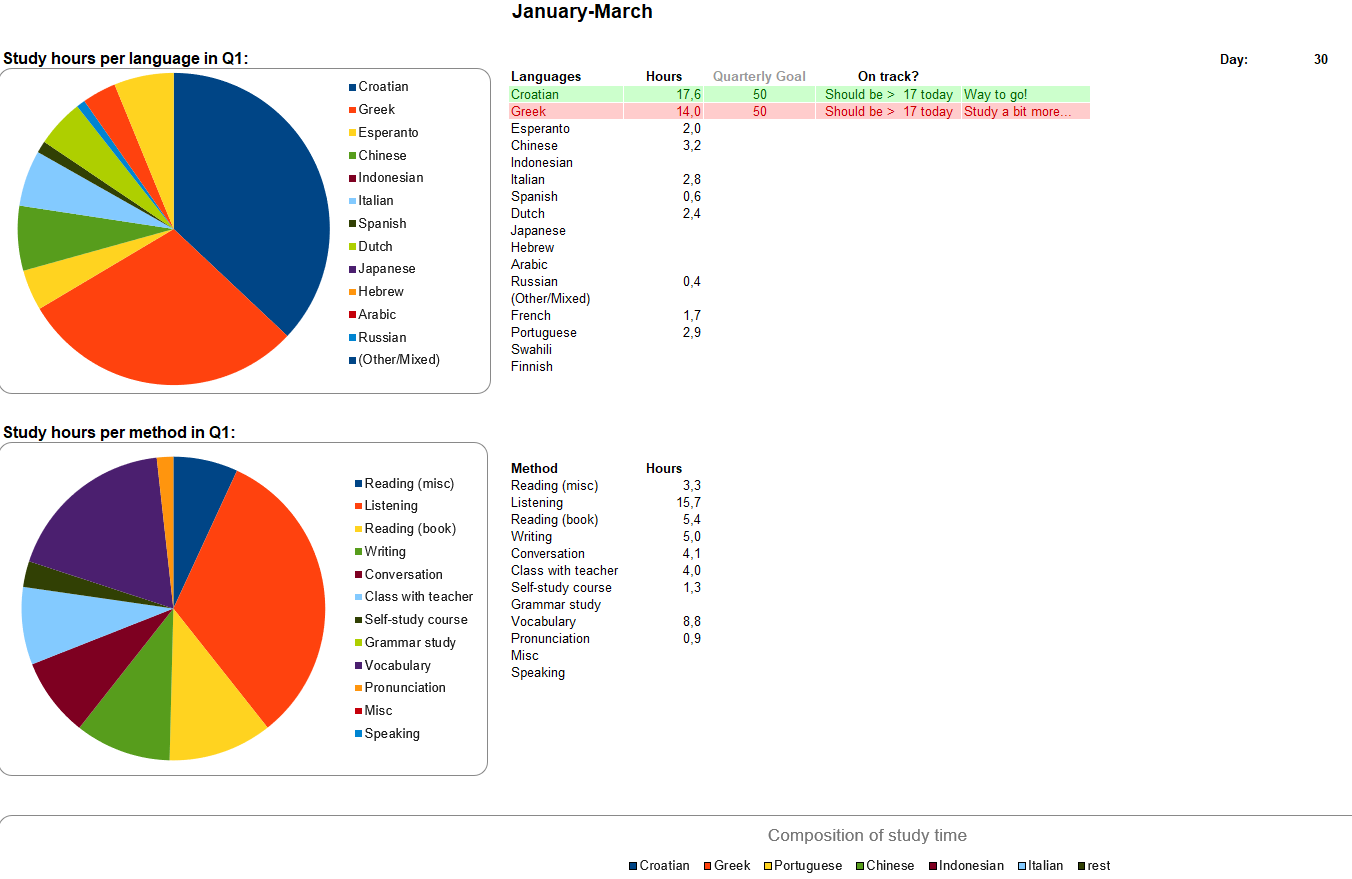 LangTracker 2023 - Track and Achieve Your Language Goals
On Sale
€27.00
Are you tired of making language-learning plans only to lose motivation a few weeks in? With LangTracker, you can finally stay on track and reach your language learning goals.
Our tool makes it easy to track your progress, set goals, and stay motivated. Whether you're a beginner or an advanced learner, LangTracker has something for you.
One of the keys to consistently learning a language is tracking your progress. Research has shown that
 when you track something, you are more likely to stick with it.
With LangTracker, you can easily log your study sessions, track your progress, and see how far you've come.
But LangTracker isn't just about tracking your progress. It's also about setting and
achieving your language learning goals
. With our tool, you can set specific goals for yourself and get the guidance you need to achieve them.
So if you're serious about learning a language in the new year, look no further than LangTracker. 
Features:
Track several languages (up to 18)
Set yearly goals for each
Choose two focus languages for each quarter year, with special goals to achieve in that time
Get automatic feedback on whether you are on track to the goal
Review how regularly you have been studying
See the evolution of overall time spent on languages, as well as each focus language
NEW: Log special monthly challenges
Discover which study methods you've spent the most time on, and how that has changed over the course of the year
Jot down and later review take-aways from each study session
Get LangTracker now!