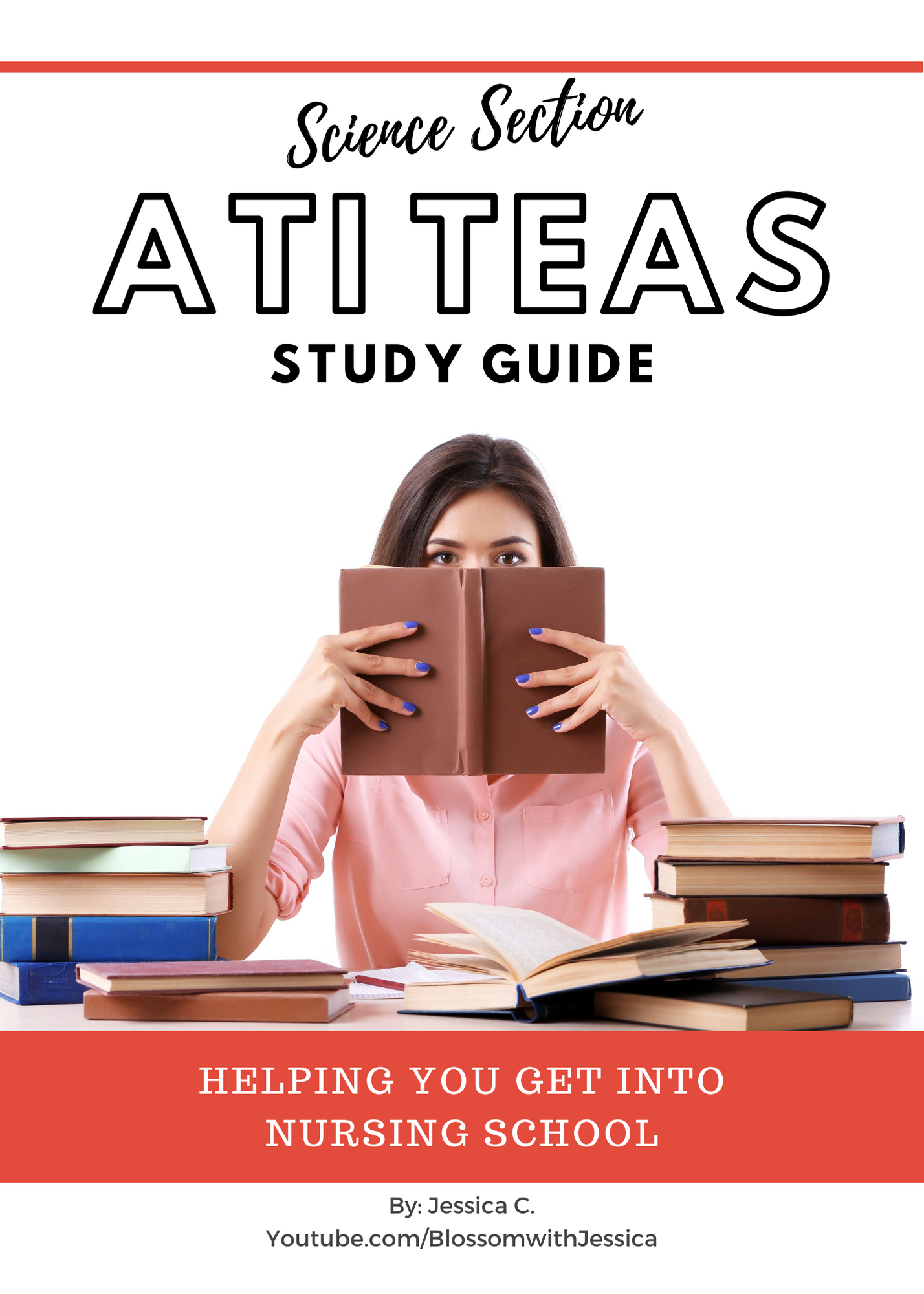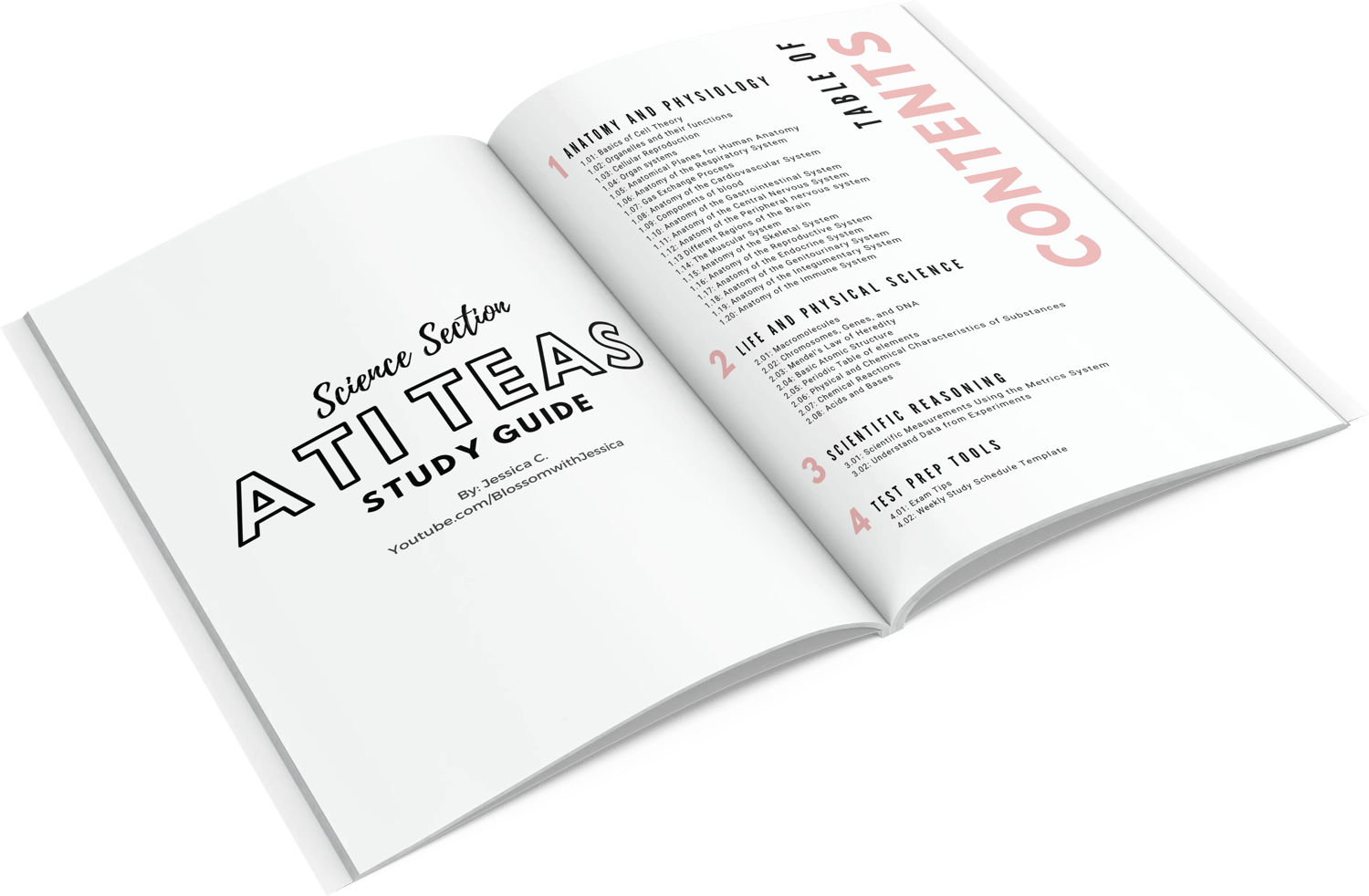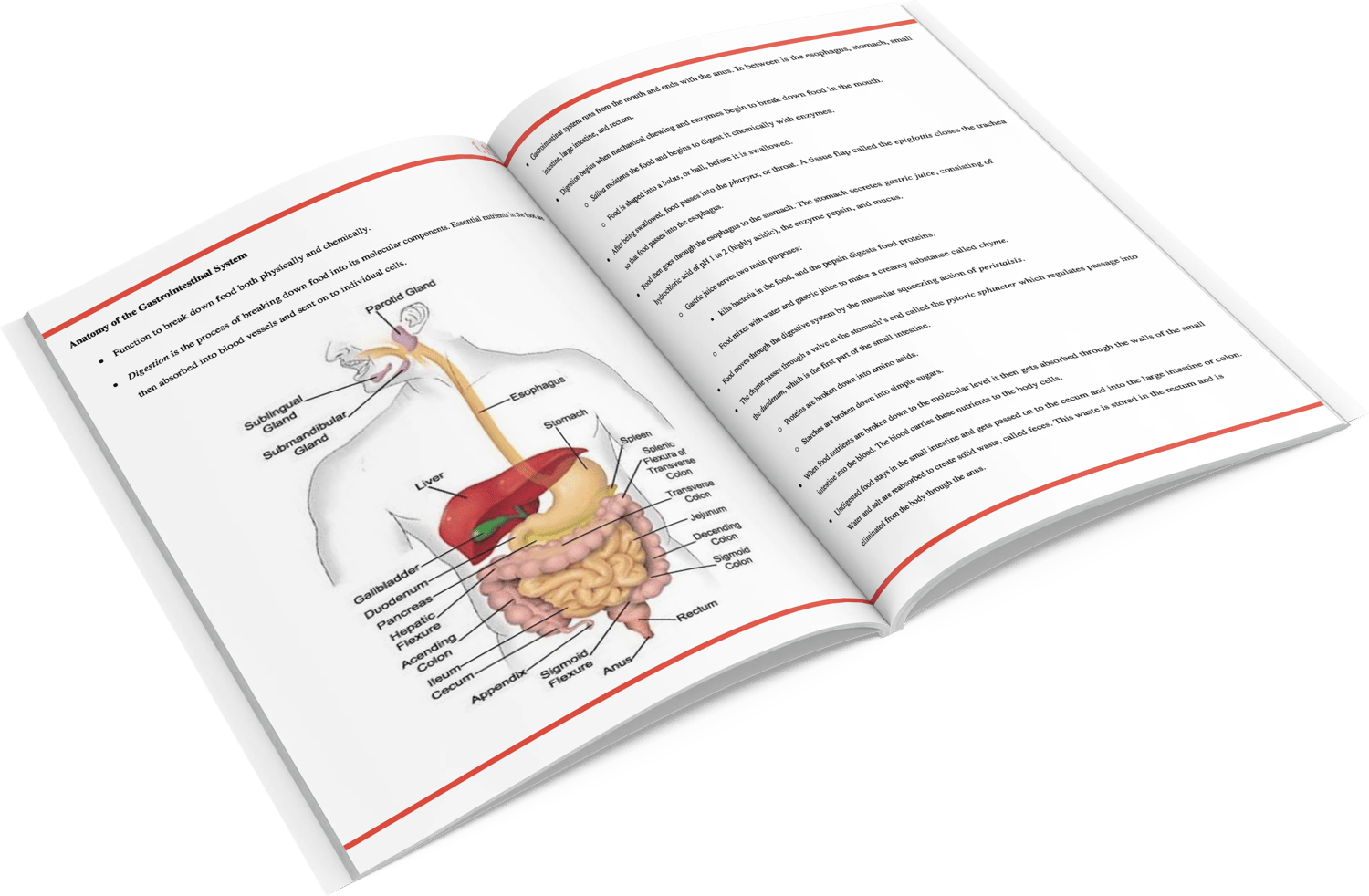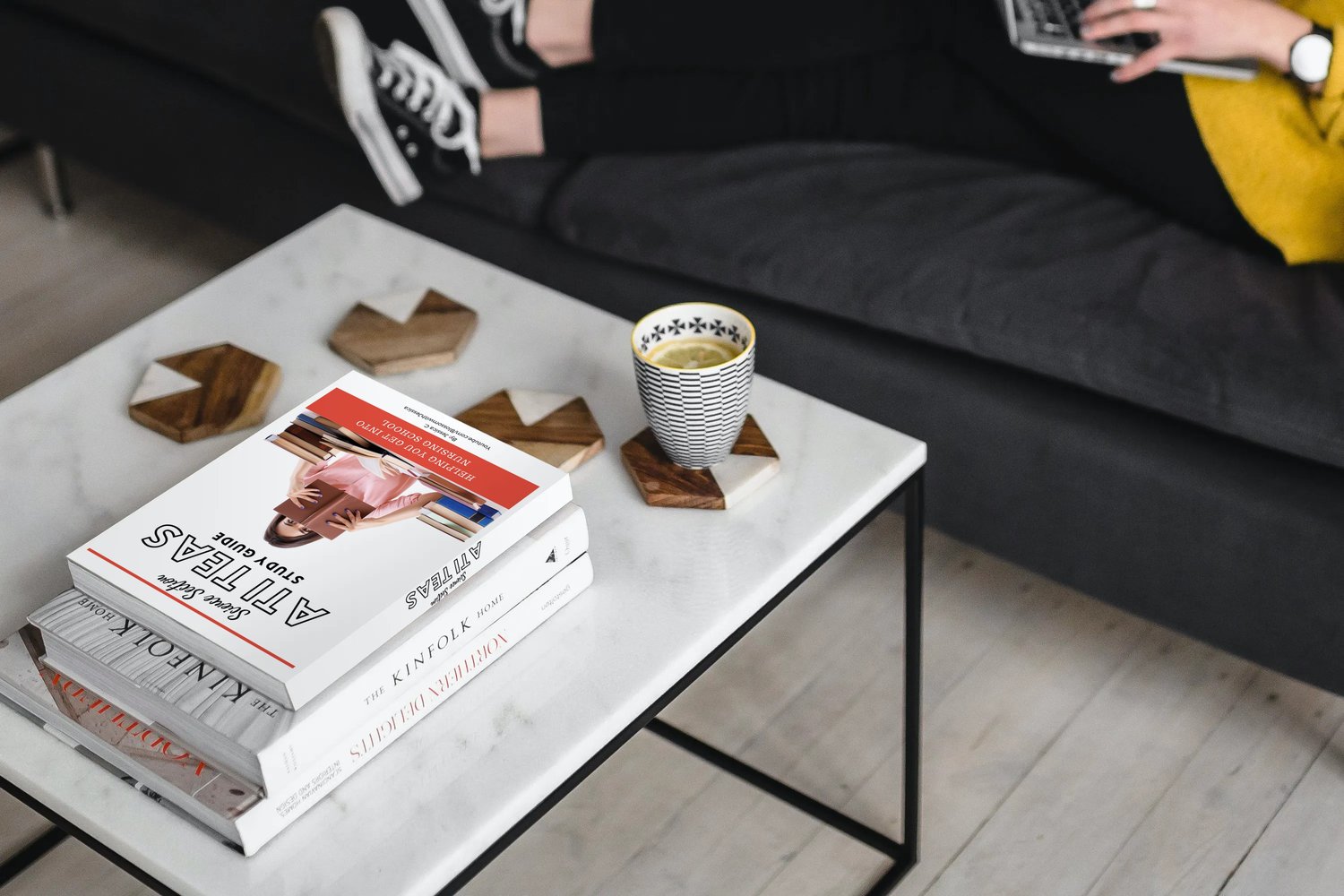 ATI TEAS Science Study Guide
On Sale
$25.00
Preview
This ATI TEAS Science Section Study Guide covers all the science concepts you need to know for the TEAS. Includes:
1 Anatomy and Physiology
1.01: Basics of Cell Theory
1.02: Organelles and their functions
1.03: Cellular Reproduction
1.04: Organ systems
1.05: Anatomical Planes for Human Anatomy
1.06: Anatomy of the Respiratory System
1.07: Gas Exchange Process
1.08: Anatomy of the Cardiovascular System
1.09: Components of blood
1.10: Anatomy of the Gastrointestinal System
1.11: Anatomy of the Central Nervous System
1.12: Anatomy of the Peripheral nervous system
1.13 Different Regions of the Brain
1.14: The Muscular System
1.15: Anatomy of the Skeletal System
1.16: Anatomy of the Reproductive System
1.17: Anatomy of the Endocrine System
1.18: Anatomy of the Genitourinary System
1.19: Anatomy of the Integumentary System
1.20: Anatomy of the Immune System 
2. 
Life Science
2.01: Macromolecules
2.02: Chromosomes, Genes, and DNA
2.03: Mendel's Law of Heredity
2.04: Basic Atomic Structure
2.05: Periodic Table of elements
2.06: Physical and Chemical Characteristics of Substances
2.07: Chemical Reactions
2.08: Acids and Bases
3. 
Scientific Reasoning
3.01: Scientific Measurements Using the Metrics System
3.02: Understand Data from Experiments
4. Test Prep Tools
4.01: Exam Tips
4.02: Weekly Study Schedule Template