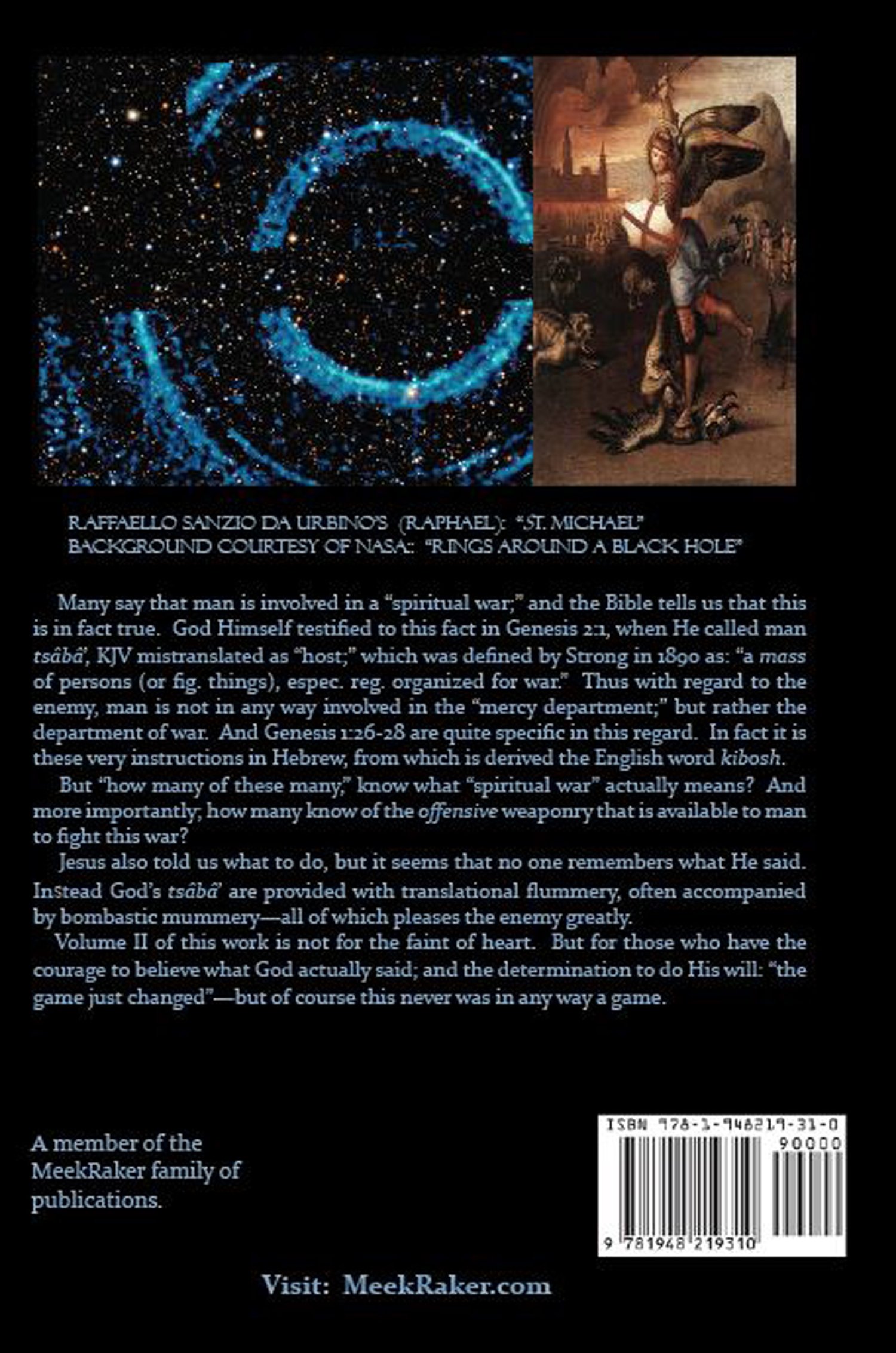 The Alleged Fantasy Project Volume II Acts
On Sale
Authors:  J. Bartholomew Walker
                Emma B. Quadrakoff
Print product details:
Print price:
Hardcover: $59.95
Print length: 756 pages
Language: English
Publisher: Quadrakoff Publications Group, LLC
Publication date: July 4, 2022
Dimensions: 6.14 x 1.81 x 9.21 inches
ISBN-10: 194821931X
Store
---
---
    The hardcover edition of "
Acts
" is 756 pages with 1152 citations (foot/end notes). This Project is Bible based, but not in any way in the manner that this is generally done. Instead of relying upon what others have said, this is done by going back to the original Hebrew and Greek; lifting the veil on the "
translational
tales
," many of which make little or no sense, and thus cannot possibly be true in any meaningful way.  Only Strong's original 1890 Concordance is utilized in order to avoid "
modernization
" errors.
    Many say that man is involved in a "spiritual war;" and the Bible tells us that this is in fact true. God Himself testified to this fact in Genesis 2:1, when He called man 
tsâbâ
', KJV mistranslated as "host;" which was defined by Strong in 1890 as: "a 
mass 
of persons (or fig. things), espec. reg. organized for war." Thus with regard to the enemy, man is not in any way involved in the "mercy department;" but rather the department of war. And Genesis 1:26-28 are quite specific in this regard. In fact it is these very instructions in Hebrew, from which is derived the English word 
kibosh
.
    But "how many of these many," know what "spiritual war" actually means? And more importantly; how many know of the 
offensive 
weaponry that is available to man to fight this war?
    Jesus also told us what to do, but it seems that no one remembers what He said. Instead God's 
tsâbâ
' are provided with translational flummery, often accompanied by bombastic mummery-all of which pleases the enemy greatly.
    Volume II of this work is not for the faint of heart. But for those who have the courage to believe what God actually said; and the determination to do His will: "the game just changed"-but of course this never was in any way a game.
    Volume II "Acts;" represents the second volume of: "The Alleged Fantasy Project."  Volume II, is not a sequel to Volume I: "Foundations;" but rather the second part of this very same work.
    Volume I was foundational, hence the: "Foundations" title; and preparatory for that which logically follows preparation-action.
---
---
A member of the MeekRakerfamily of publications.
Home
Product details:
ISBN: 978-1-948219-35-8
Publisher :  Quadrakoff Publications Group, LLC
Publication date: July 4, 2022 
Language : English
File size:  884kb; 3.6MB
File type: Epub;  MOBI
Print length: 756 pages
Print price: 
Hardcover- $59.95 USD
Lending: Not enabled