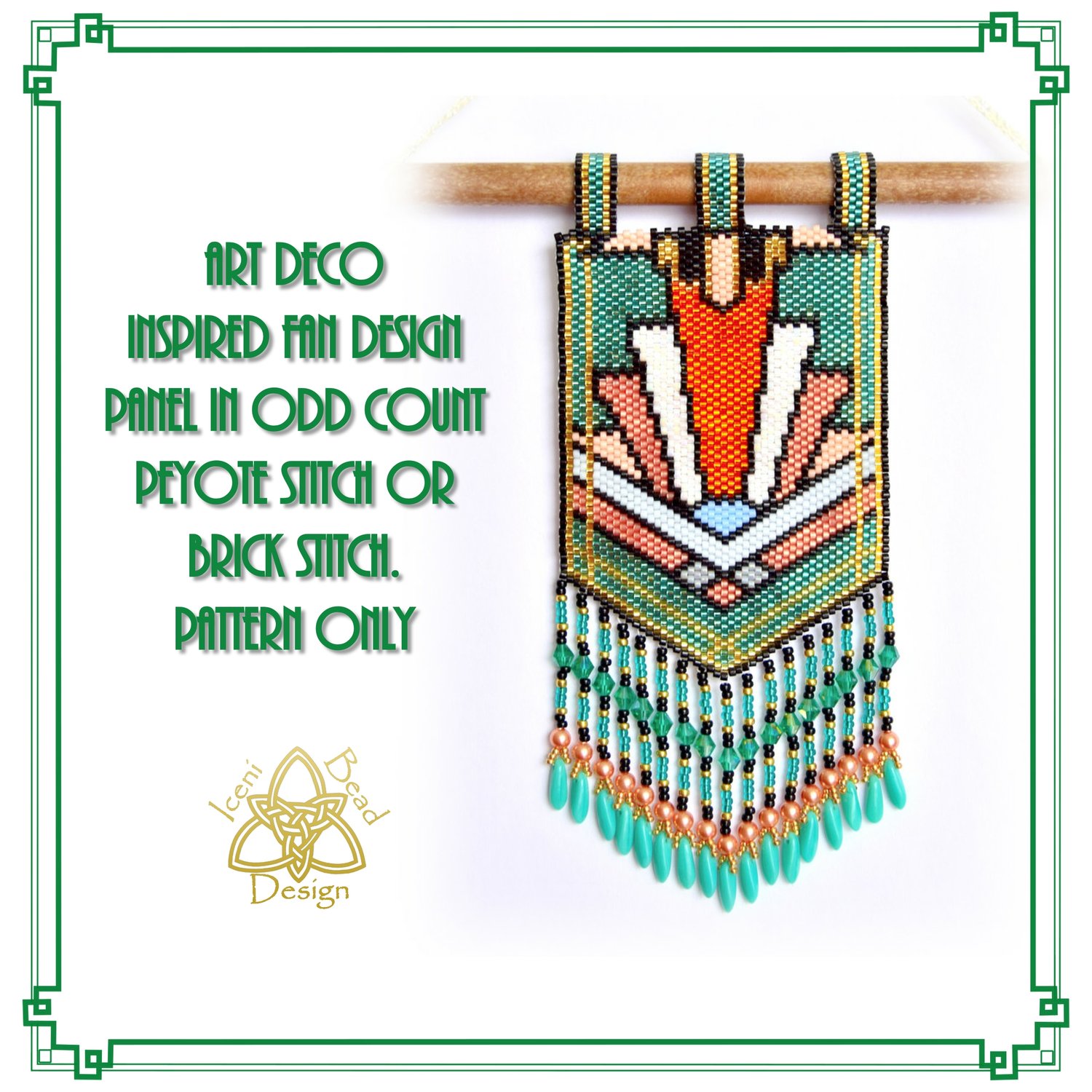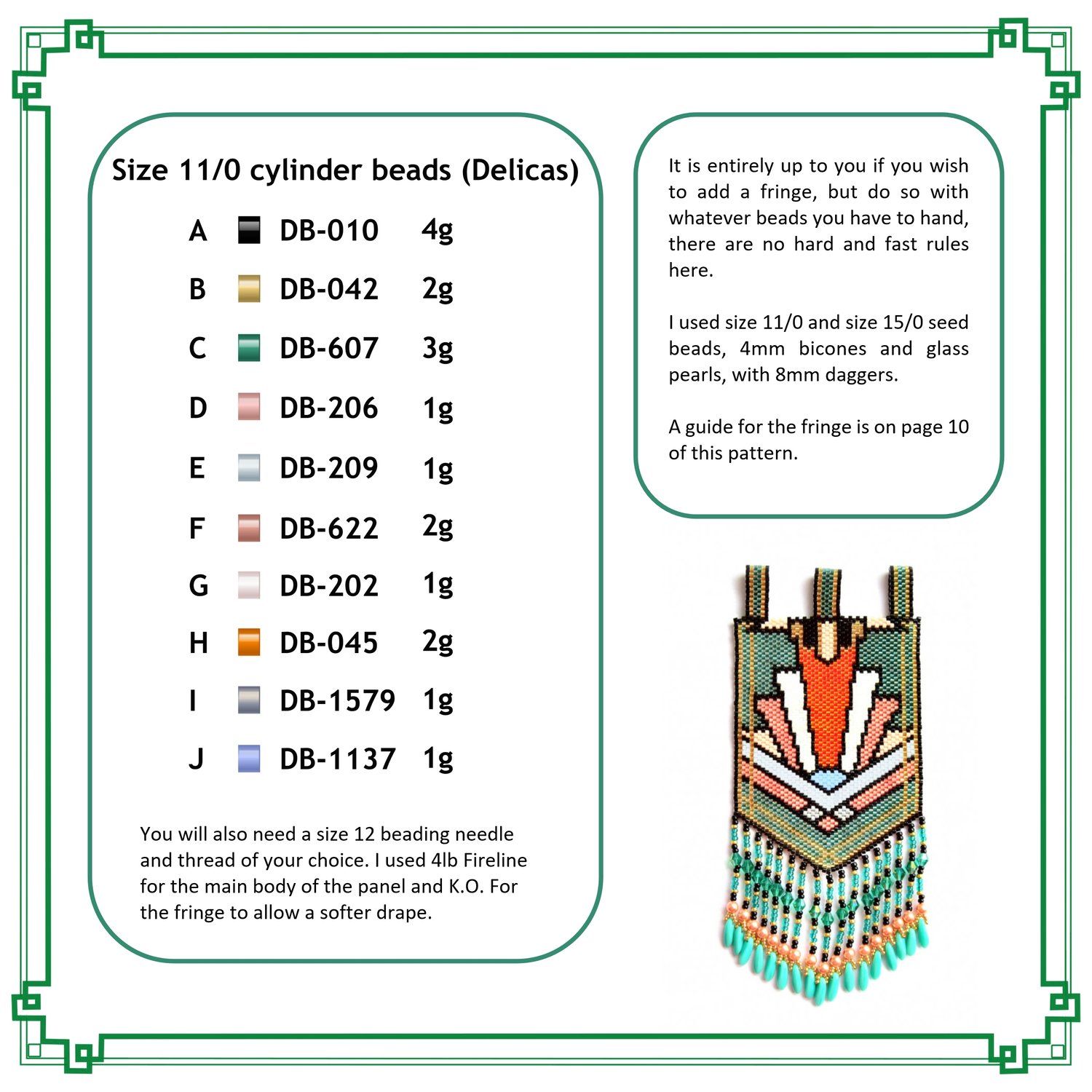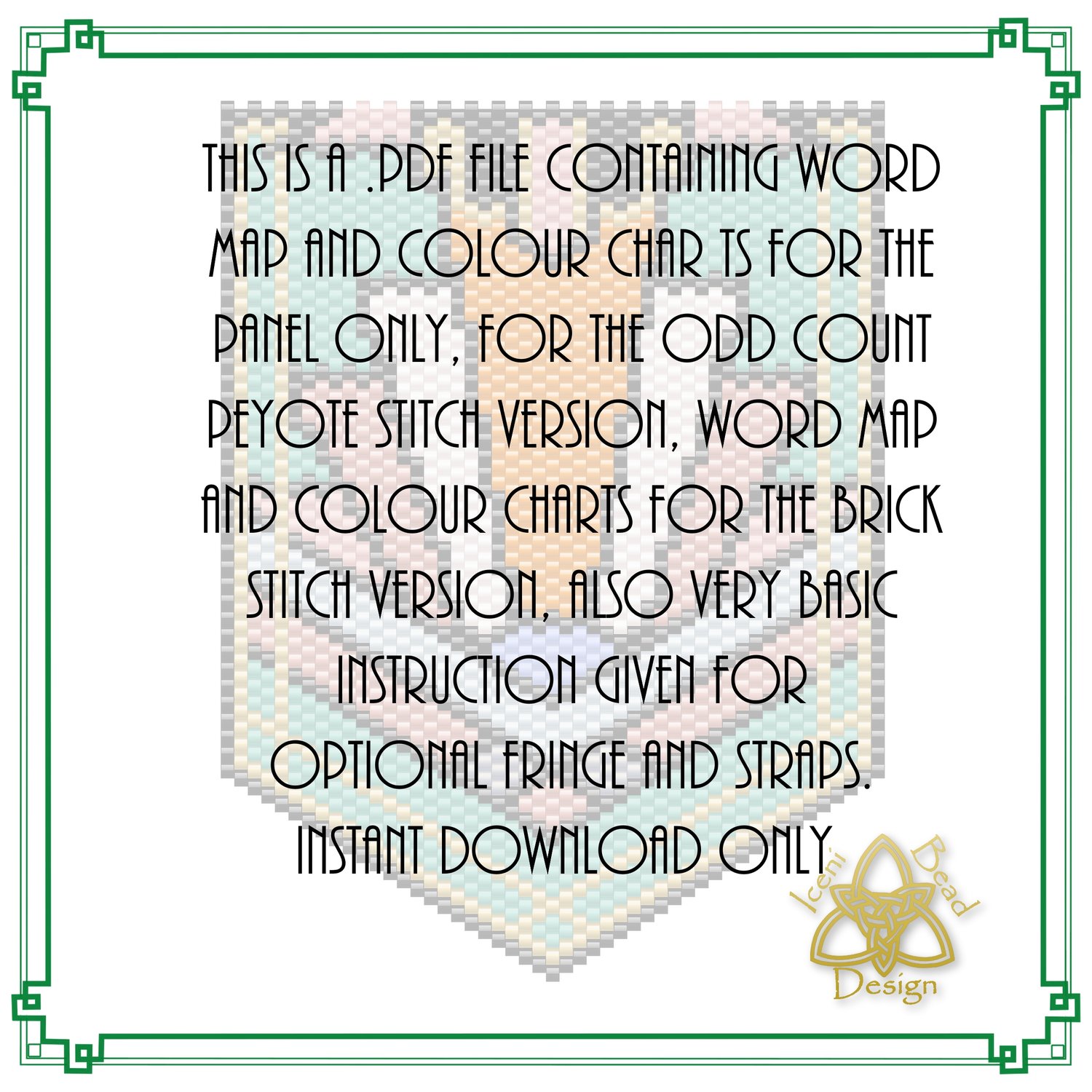 Art Deco Style Miniature Bead Tapestry Panel, Odd-count Peyote Stitch
On Sale
This listing is for a pattern only, you are not purchasing a completed panel.

It's the 20s! And 100 years of wonderful Art Deco. Of all the art forms, fashions, times, the 1920s were my favourite for its sleek, elegant lines, simple colours, yet wildly new innovations in design.

One of the best known and used forms in the art deco period is this fan, which is still used in so many settings to this day.

This pattern file is in pdf format, and contains separate instructions for a brick stitch panel and an odd-count peyote panel, and basic tips for the fringe and strap which are optional.

The panel measures approximately 2.6ins (6.5cm) wide and 3.6ins (9cm)tall, NOT including fringe and straps.49 columns, 103 Rows.

This pattern assumes you are familiar with odd-count peyote stitch or brick stitch and fringe techniques.