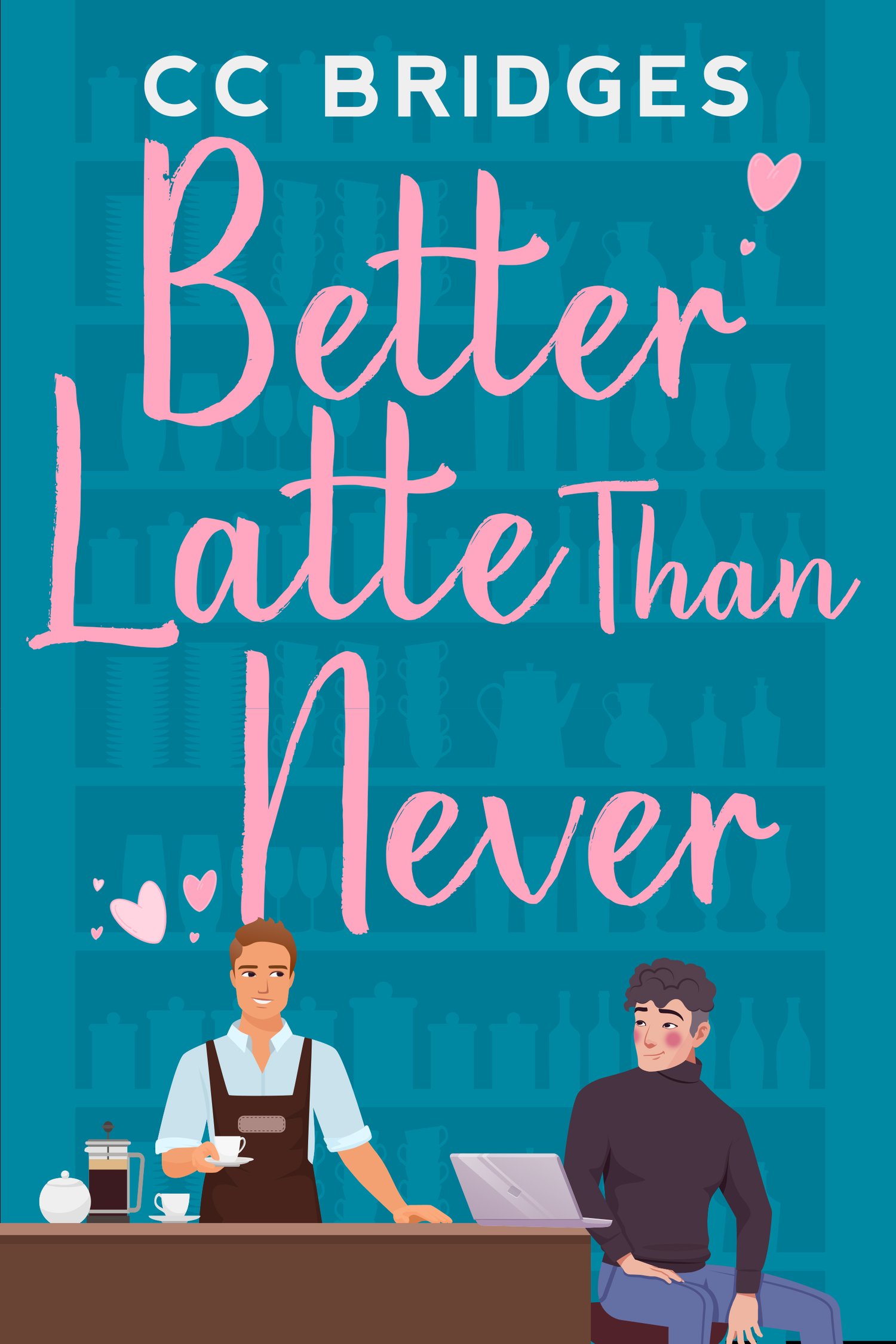 Better Latte Than Never
Finn's love stories always end in death.
He's made millions writing as author Morgan Heart and his fans can't get enough of his tragic love stories. But a bad breakup results in a killer case of writer's block, and Finn needs to try something drastic to fix it, like. . .going to a coffee shop to write. There's got to be a reason it's a cliche, and in his world, cliches sell.
He shouldn't be flirting with the hot, younger barista. He shouldn't be using said beautiful barista as another character to kill off in his new book. And he sure as hell shouldn't be getting his heart involved, especially since he's still keeping his real identity secret.
Working at his aunt's coffee shop is a temporary thing. . . that's been going on for eight years now. One day soon Enzo is finally going to make it big with his art and move on. But when Finn walks into the cafe - confident, mature, put together, everything Enzo is not - he can't help developing a huge crush, even if Finn is a customer.
As their relationship deepens, Finn's deceptions and Enzo's insecurities threaten to undermine everything they are starting to build together. If they can each confront their inner demons, then Finn might be writing a happy ending for the first time in his life.
Better Latte Than Never is an m/m age gap, coffee shop romance featuring a slow burn attraction that grows steamier than an espresso machine.