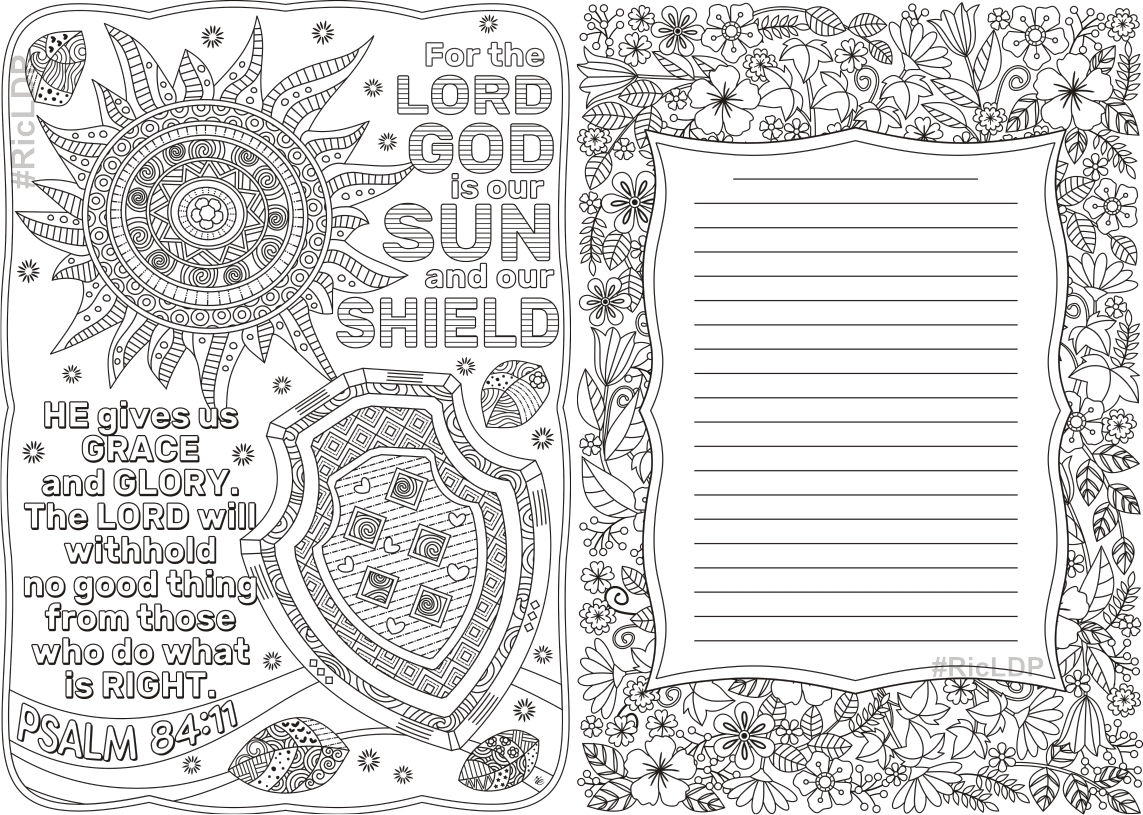 5 Bible Coloring Pages Set 3
On Sale
Meditate on God's word while you color! 
Here's another set  of 5 coloring pages with inspiring Bible verses.
The scriptures are as follows: Zephaniah 3:17 / Psalm 16:1 /  Psalm 32:7 
1 Chronicles 16:11 and Psalm 84:11

Other details:
* The ZIP folder includes 5 jpegs and 1 pdf file (plus extra coloring journal)
* The pdf is print compatible to 8.5 x 11 inches (letter size) paper
* The jpegs can be slightly reduced or enlarged without losing its print quality.
* High quality at 300 dpi resolution.

Note:
These are digital downloads.  No physical product will be sent.
For personal use only. Not for commercial use.
Thank you so much!