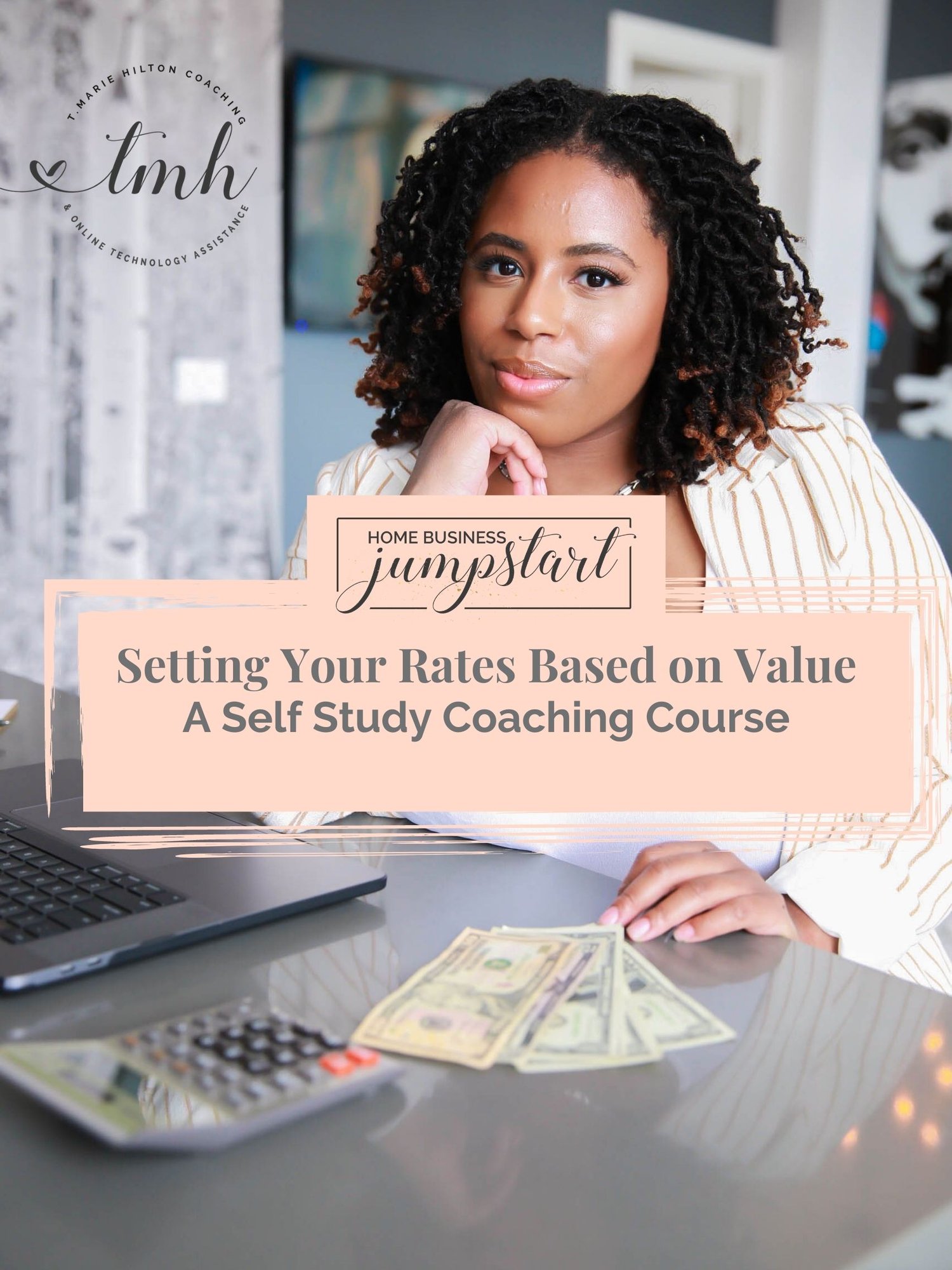 Setting Your Rates Based on Value Self-Study Coaching Course
On Sale
$175.00
One of the least discussed topics in the home business world is what you should charge.  This leaves home business owners on their own trying to figure out their pricing and rates.  Sadly, they often get it wrong. In fact, underpricing services and products can be a huge factor in the failure of home-based businesses. 

The frustration level associated with setting rates is what has made my system for setting prices based on value the most popular topic in my coaching business.  So much so, that I began offering it as a stand-alone session.  It's also what has led me to offer the same system in this self-study coaching course. 

This is a six-week course that will take you step by step through finding exactly what your value is, teaching you how to set your rates and prices accordingly.  Each lesson is delivered weekly right to your email inbox with access to worksheets and a private chat group where you'll have direct access to me.