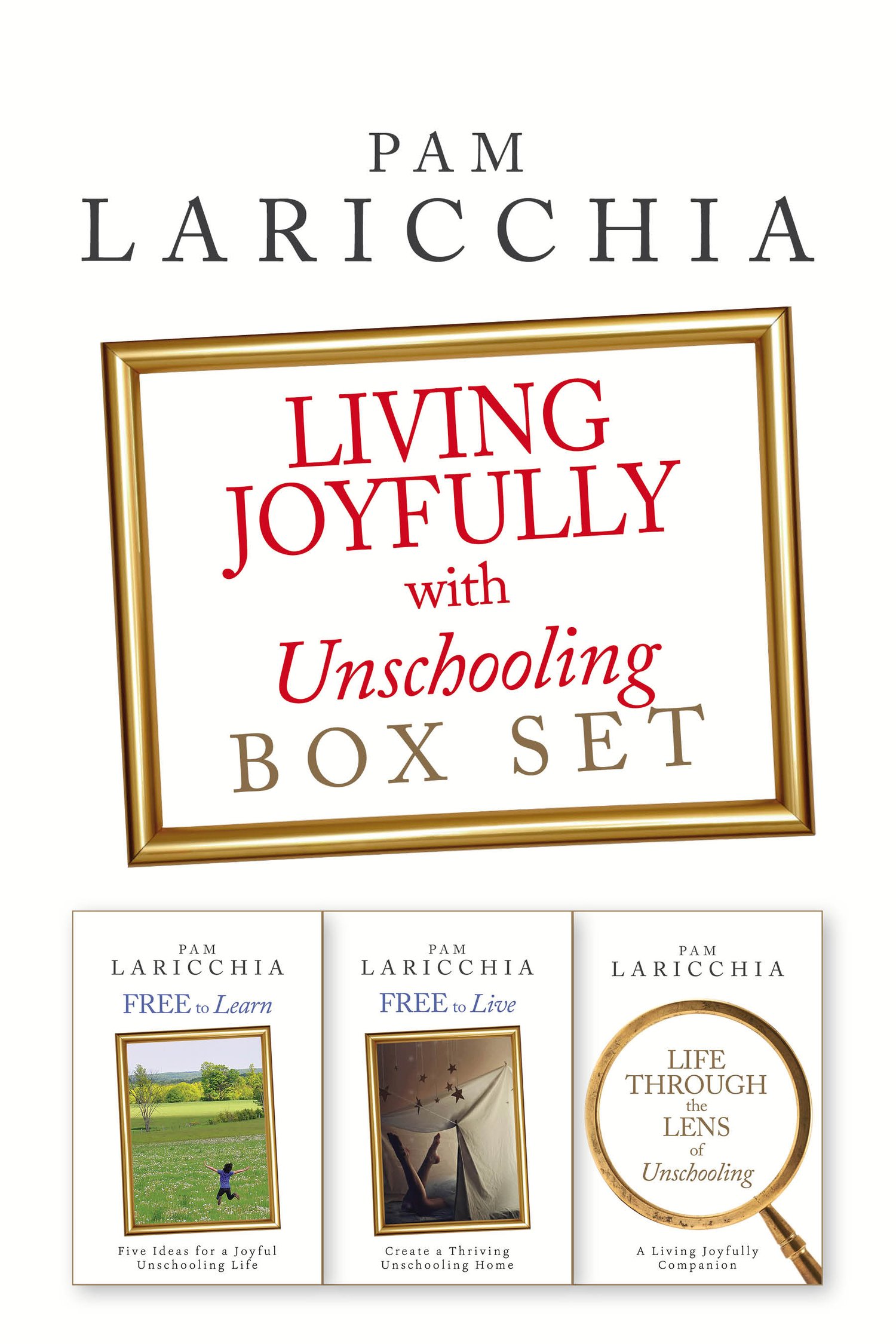 Living Joyfully with Unschooling Box Set
On Sale
Ready to leave the traditional education system behind? Explore the rich tapestry of unschooling with three books by long-time unschooling parent Pam Laricchia.
This informative and inspiring box set includes:
Free to Learn: Five Ideas for a Joyful Unschooling Life
Free to Live: How to Create a Thriving Unschooling Home
Life through the Lens of Unschooling: A Living Joyfully Companion
Stepping outside the classroom can be scary at first, but unschooling just might be the learning lifestyle that changes everything for your family.
With more than a dozen years of unschooling experience, Pam not only explains the most important paradigm-shifting ideas about learning and living that enabled unschooling to take root and blossom in her family, she also dives into many aspects of everyday life and examines them through the lens of unschooling. Her practical examples and stories may make all the difference in your life and the life of your child.
You'll discover:
How to build a strong unschooling foundation for your family
How to preserve your children's curiosity, creativity, and love of learning
How to develop connected, trusting, and respectful relationships with your children
How to apply the fundamental principles of unschooling in everyday life
What's behind a typical unschooling day and so much more!
Whenever you hit a roadblock or just need a hit of inspiration, dive in and Pam will quickly remind you why you chose unschooling as your family's approach to education—and life.
Buy the Living Joyfully with Unschooling Box Set today to find the joy in unschooling for your family!