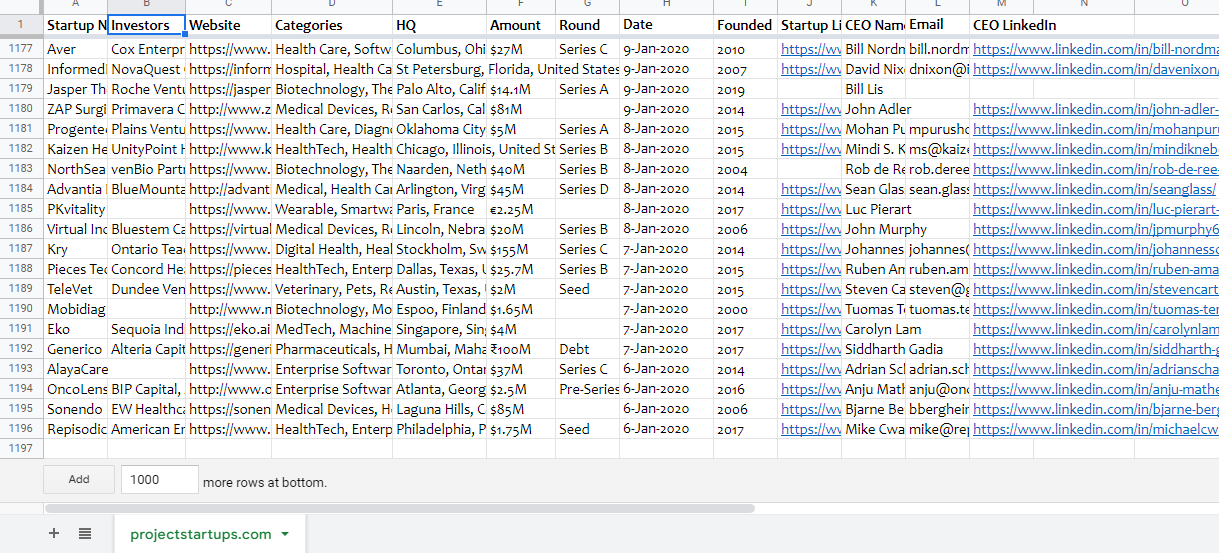 Health Care funded startups contact list - projectstartups.com
On Sale
Download the Health Care funded startup's contact list excel file of 1700 startups, 1600 Founder/CEO and 1300 Founder/CEO Emails.
Health Care funded startups (Year-2022, 2021 and 2020) contact excel file data columns;
Startup Name
Investors
Startup Website
Startup Industry
Startup HQ
Funding Amount
Funding Round
Funding Date
Startup Founded
Startup LinkedIn
Founder/CEO Name
Founder/CEO LinkedIn
Founder/CEO Email
Please check the
sample here
.
*On purchase you can instantly download the Health Care funded startups contact file and you'll also find the Health Care funded startups Google Sheet link.
From projectstartups.com