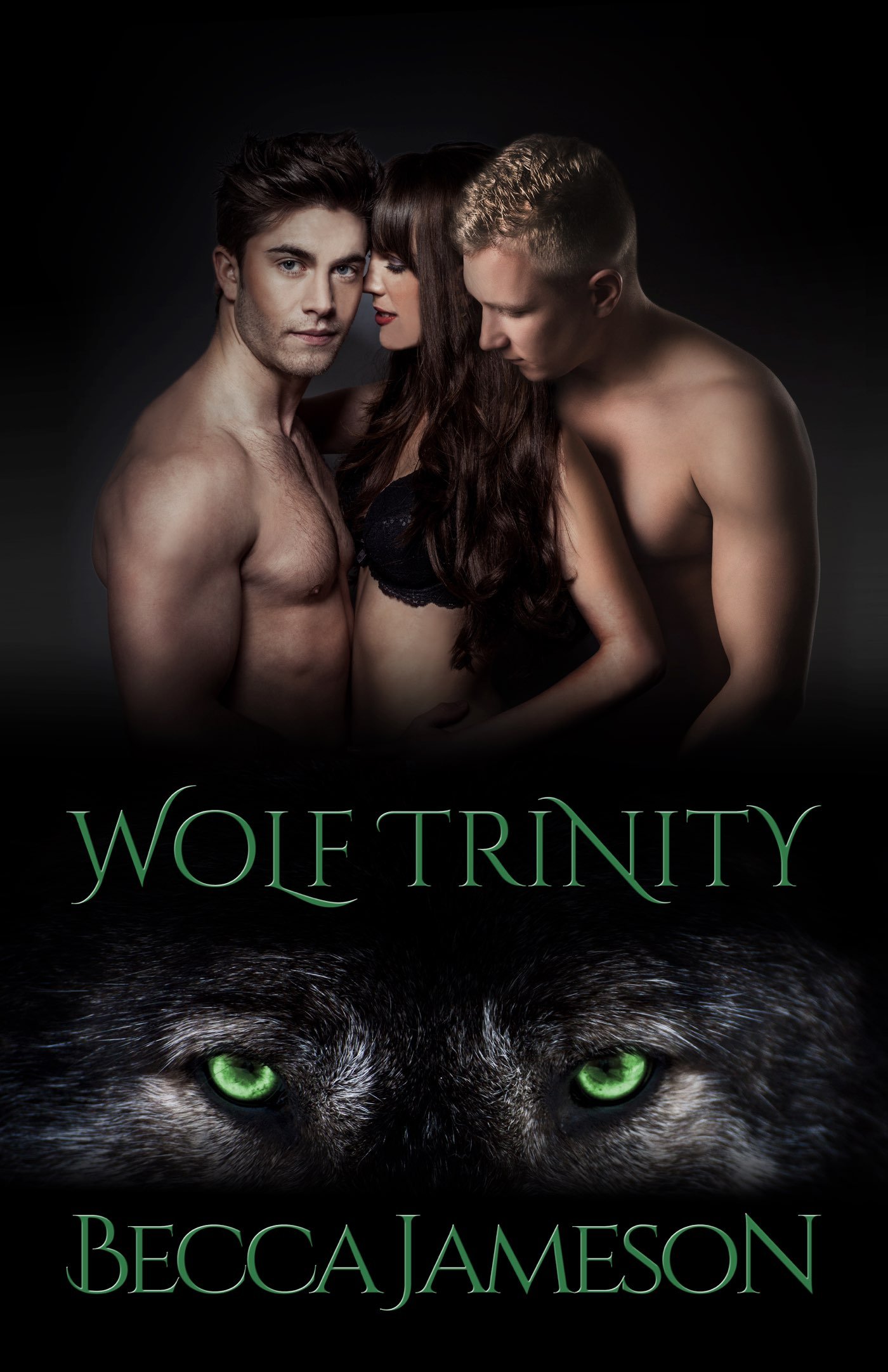 Wolf Trinity
Emma is a wolf-shifter on the run from humans who killed her parents fifteen years ago. When she steps on an old trap in the Tennessee woods, she is truly screwed. Hungry and tired from weeks of running, she assumes she's going to die.

Liam and Jaden are also wolf-shifters. They're staying in a cabin in the wilderness for the summer, hoping to spend lazy months enhancing their own relationship and escaping women altogether. But Fate has other plans in the form of a trapped female wolf near their cabin. Not only is she injured and mysteriously alone, but they realize she's their mate.

As Emma recovers from a broken leg, pheromones fill the tiny cabin, suffocating them all with the need to mate.

But Emma has an agenda: run for her life and keep these two male shifters from succumbing to the same fate she is destined for—death. And Liam and Jaden have their own problems. They are concerned about what will happen to their own relationship if they claim the gorgeous female occupying their bed. They can't be certain she will accept their need to be with each other as well as her. More importantly, they fear she will flee at the first opportunity, leaving the two men with holes in their hearts.