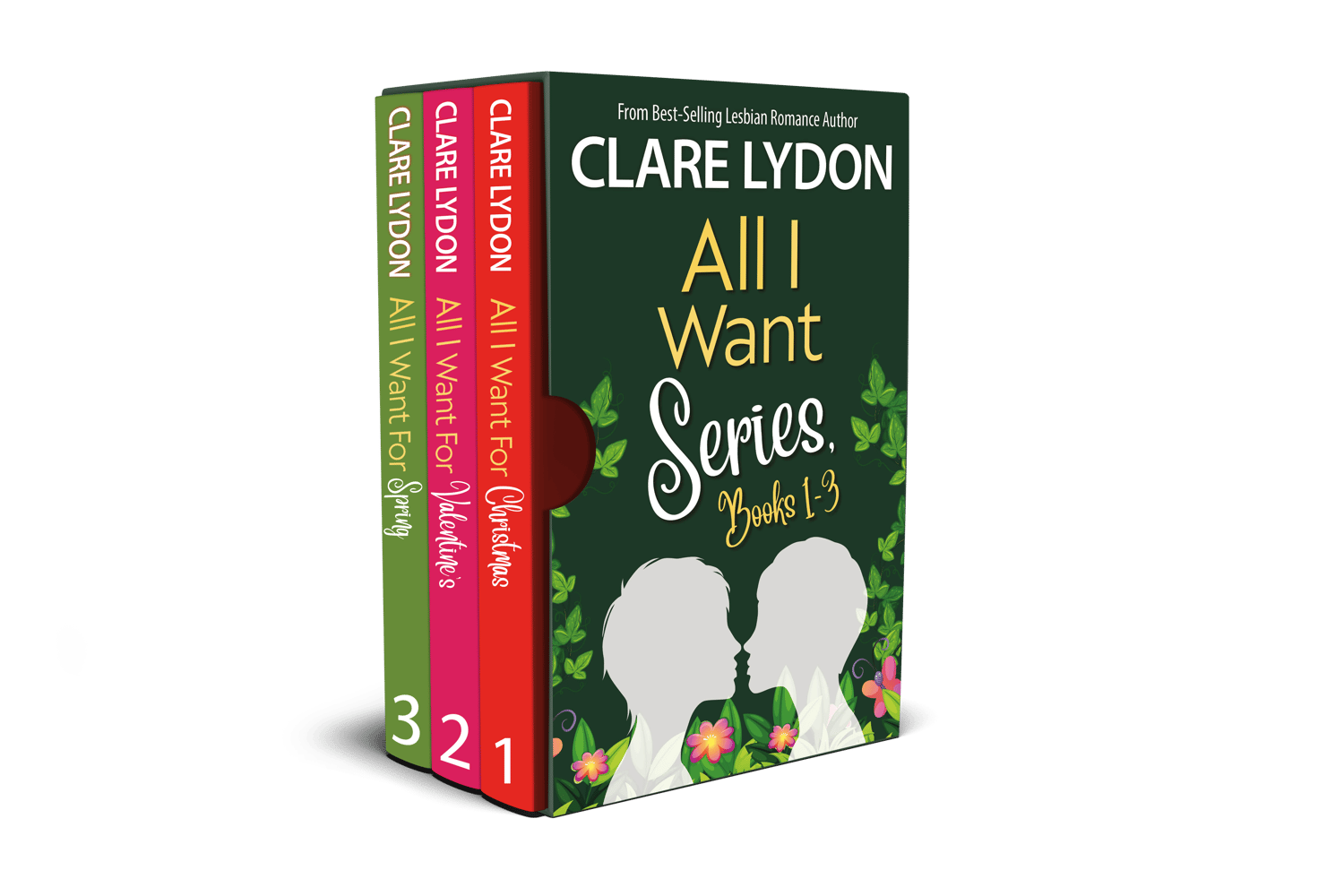 All I Want Series Boxset, Books 1-3
On Sale
Read the first three books of the All I Want series!

Lose yourself in these three heart-warming, romantic & charming tales of Tori & Holly: All I Want For Christmas, All I Want For Valentine's & All I Want For Spring. Read where it all started for London's favourite lesbian duo, then follow them through the first three months of their love story!

First up, All I Want For Christmas, where Tori is searching for a girlfriend. Distracted by an old flame as well as oodles of doomed online dates, she can't see what's right under her nose. Until she does. Then it's onto All I Want For Valentine's, where the ladies have to deal with romance and the unpredictable: children & cats. Finally, All I Want For Spring follows Tori & Holly on their first holiday together to Rome. But what happens when their idyllic weekend turns out to be anything but?

From the author of international smash-hits Before You Say I Do, London Calling & Nothing To Lose, Clare Lydon has crafted a sweet, funny & hot series guaranteed to put a huge grin on your face.

Nearly 500 pages to dive into and binge-read today!