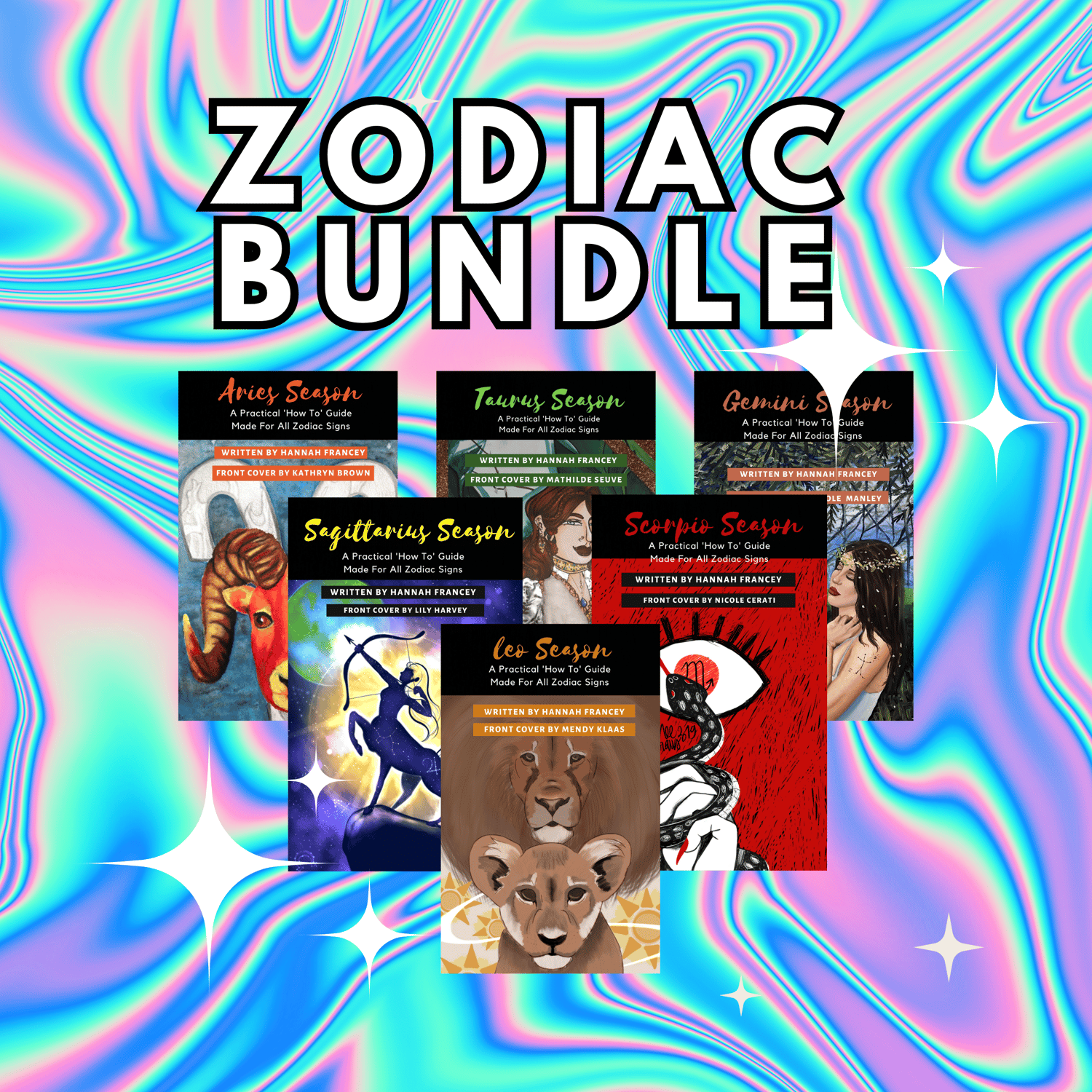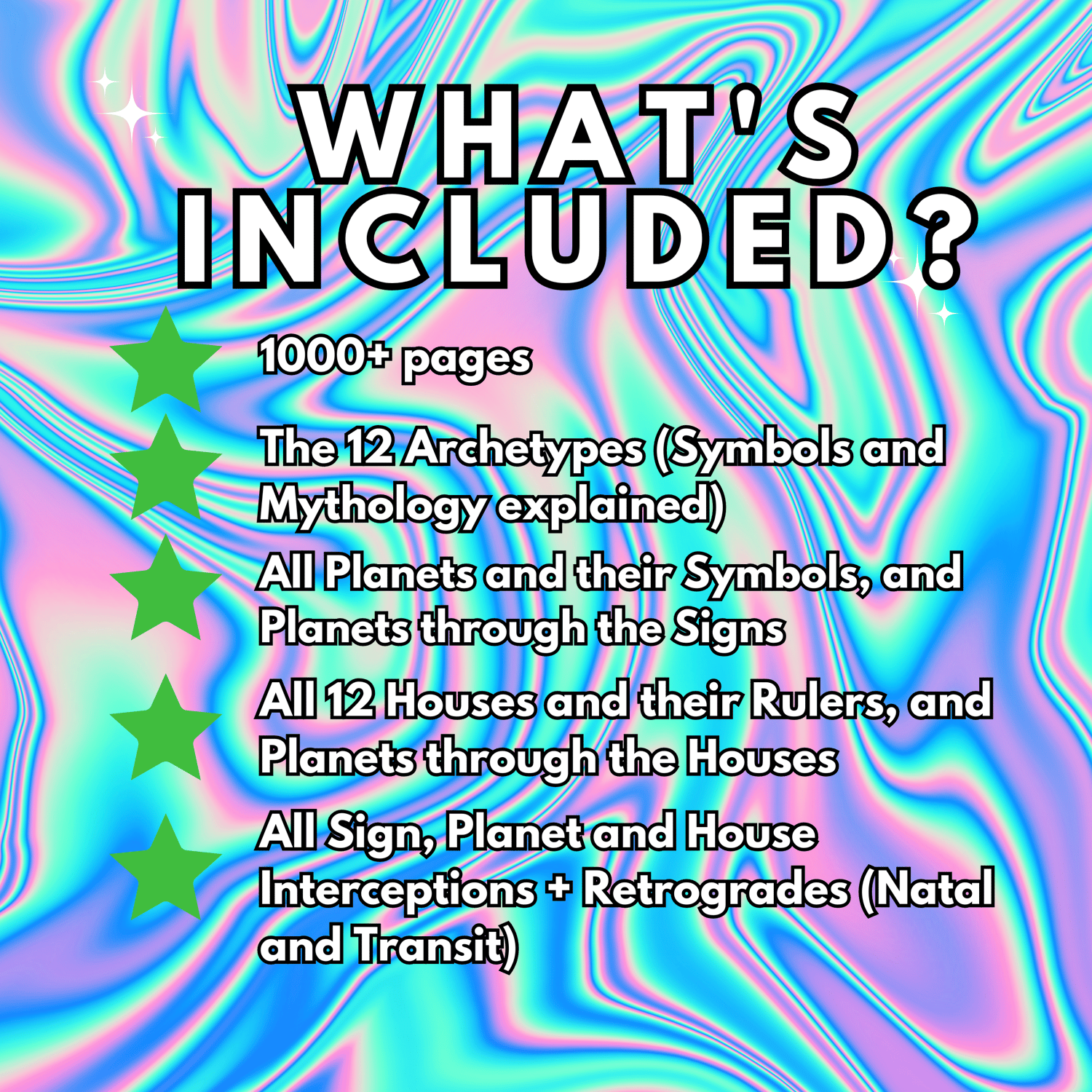 Zodiac Season 'How To' Guide BUNDLE (All Zodiac eBooks)
Get every Zodiac eBook with this bundle! You'll save 25% when compared to purchasing each eBook individually! You can't miss out on this deal!
Each eBook has been created with the intention of helping you ground the 12 Archetypes (Zodiac Signs) in Astrology. You will find real life examples of how the signs manifest within the physical world, and how each person possesses the qualities of each sign in some way. The purpose of these eBooks is to help you cultivate your signs, planets and houses both practically and constructively. Practical advice about interceptions and retrogrades is also provided.
Happy Reading! 🎡✨