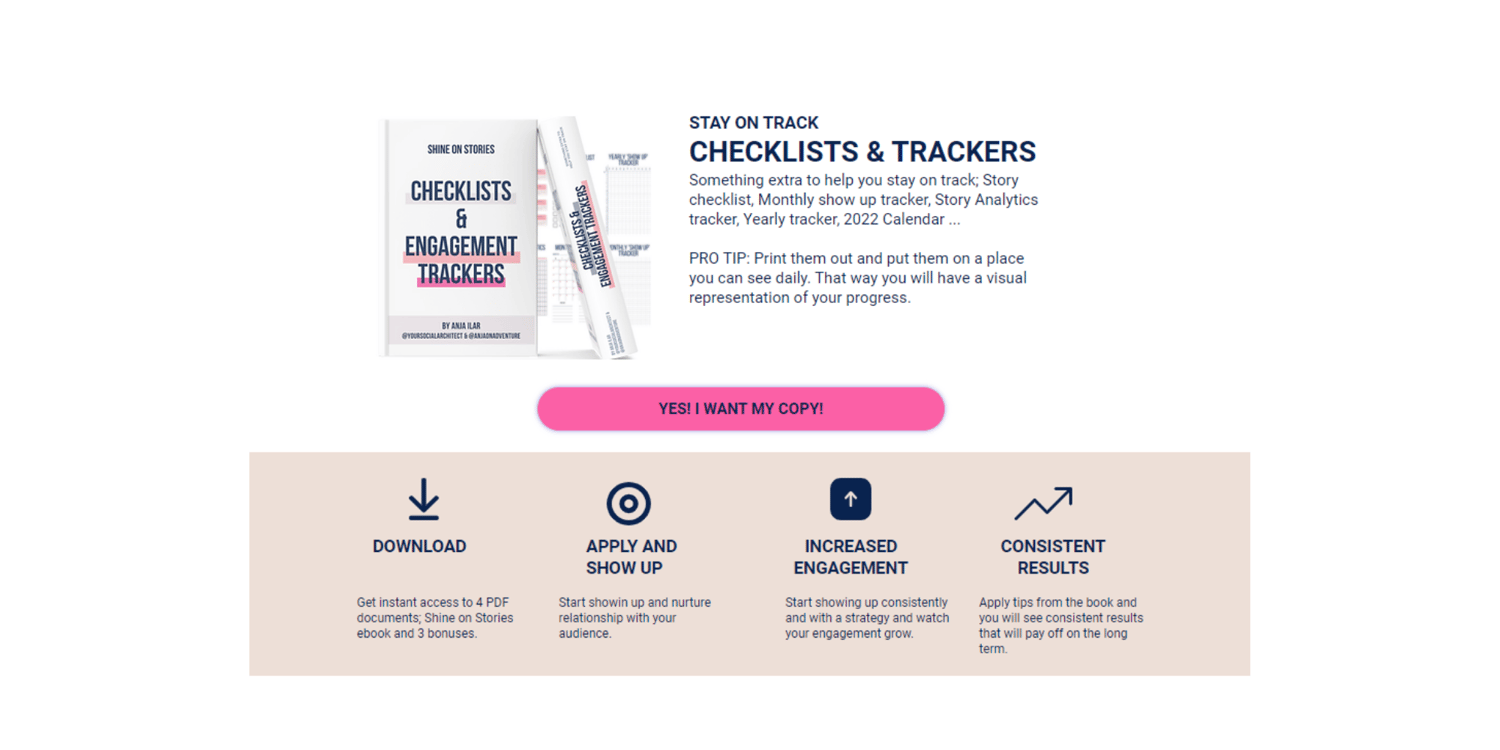 Shine On Stories Ebook + Bonuses
On Sale
The SECRET to getting more Story Views and Highly Engaged Community in 2022
Everything you need to show up with confidence, build a connection, interact with your audience, and generate leads

Say goodbye to low story views and Shine on Stories in 2022.
TRANSFORMATIONS you will see;
- show up on stories with confidence,
- how to create stories that represent you,
- master the art of showing up consistently,
- create stories people WANT to engage with,
- know what to post on stories and when,
- learn to pitch your offer with confidence,
- never search for story ideas,
- 70+ pages of tips and tricks.
Shine on Stories Ebook has everything you need to help you show up with confidence, show you how to design a perfect story, give you insights on how to use story stickers, give you scripts to sell on stories, and pitch with confidence. It also shows you how to create a Stories Content calendar, track Analytics, and use tools that will make showing up even easier. 
Amazing bonuses will help you to always have ideas for creating shining Stories. 
What is included:
- Shine on Stories Ebook
- 365 Story Ideas
- 51+ Add Yours story sticker ideas
- Checklists and Engagement Trackers


***
I can't promise results. You will still have to apply the techniques yourself and start showing up. What I can guarantee is that if you post on stories consistently it's impossible for you to not see results!