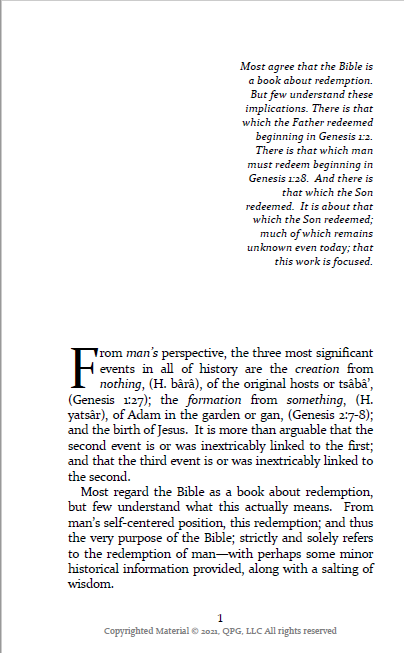 Calvary's Hidden Truths
On Sale
$3.95
Author: J. Bartholomew Walker
Home
Print:
Paperback $9.95 USD
Biblical analysis not commentary.
A Monograph Revealing Previously Unknown Facts About the Greatest Event in the History of Man
It is important—particularly for Christians, to understand what happened on that day, as it is much bigger than almost anyone realizes. And through painstaking and extensive research of the original terminology, Calvary's Hidden Truths was written to provide that understanding.
After years of misinformation, man can finally take advantage of all that was redeemed at Calvary.
Product details:
Designed as a 2 hour read.
ISBN: 978-0-9886945-9-0
Publisher :  Quadrakoff Publications Group, LLC
Publication date: March 2021 
Language : English
File size: 35KB; 2.1MB; 669KB
File type: EPUB; AZW3; MOBI
Print length: 90 pages
Print price:  
Paperback- $9.95 USD
Lending: Not enabled