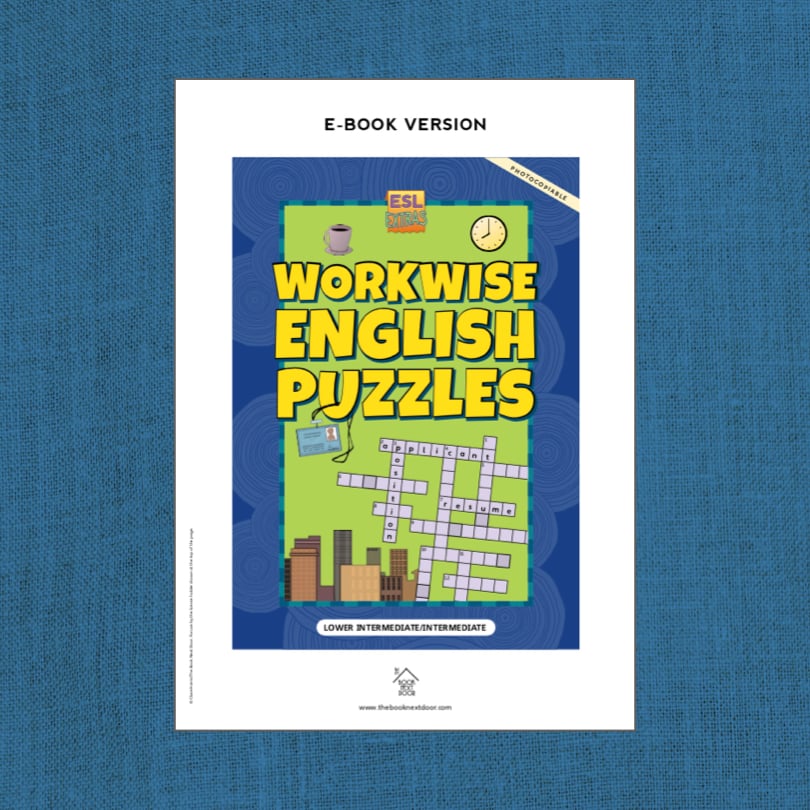 Workwise English Puzzles
On Sale
A$29.99
Preview
This book of photocopiable puzzles is aimed at lower intermediate learners (working with support) or intermediate learners (working in groups or independently). It explores the language of job-seeking and general workplace English. The sections are:
Jobs and applications
Starting a new job
How's it going? (adjusting to the workplace)
Getting it right
Talking to workmates
Think about it!
Language Collection
The book includes:
Crosswords, wordfinds, downwords and other common puzzle types
'Hidden' words to find
'Quick quiz' pages
'Ask a friend' pair work puzzles
Board game pages
Language collection pages
Make photocopies, project, or share pages with learners, for use in class, as 'filler fun' or extension activities.
Like the other books, this is set in Australia, but workplace language is mostly universal.
(There's an 'Extra Information' page at the front with tips on any Australian situations/usage, plus what to do if you don't use A4 size paper.)
You can also download a Preview package, which explains more about the terms of use. Please contact me on info@thebooknextdoor.com if you have any queries!