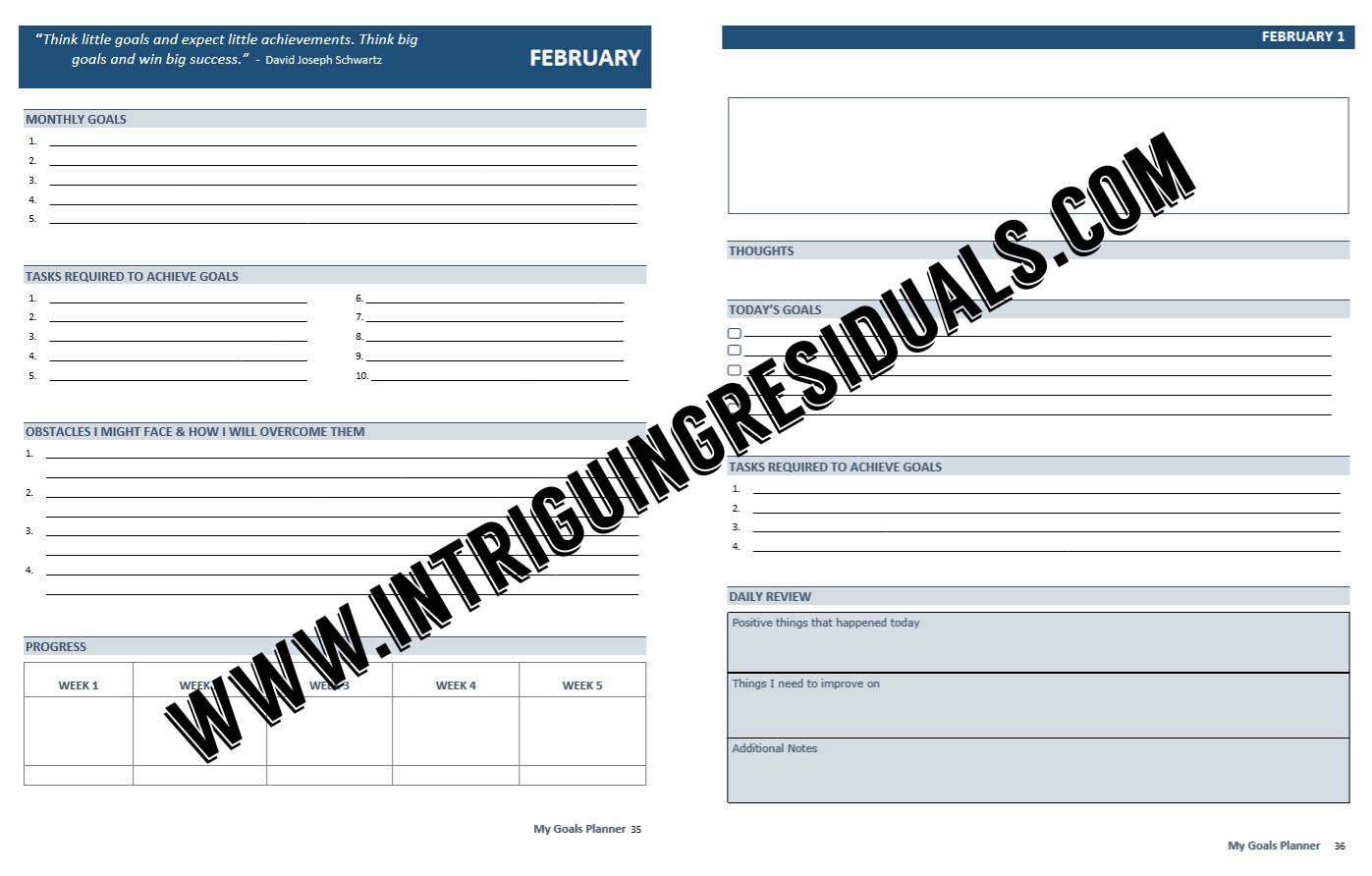 Annual Goals Planner + FREE JOURNAL
On Sale
**FOR PERSONAL USE ONLY
As an instant download printable, the annual dateless Goals Planner (378 pages) will last you a lifetime and enable you to print out fresh a new planner whenever you desire!
This Goal Planner printable enables you to:
Cultivate satisfaction and success in your life
Gain clarity and direction
Set powerful, timely and relevant goals unique to your situation
Build motivation and momentum to make the changes you desire
Expel procrastination
Boost your efficiency and productivity
FREE BONUS: Goals Journal (104 pages)
Using a journal can help you reach your goals. By writing down your goals, you are taking them from a desire or thought to written commitment. Journaling your goals forces you to be accountable. It helps you stay motivated and focused.