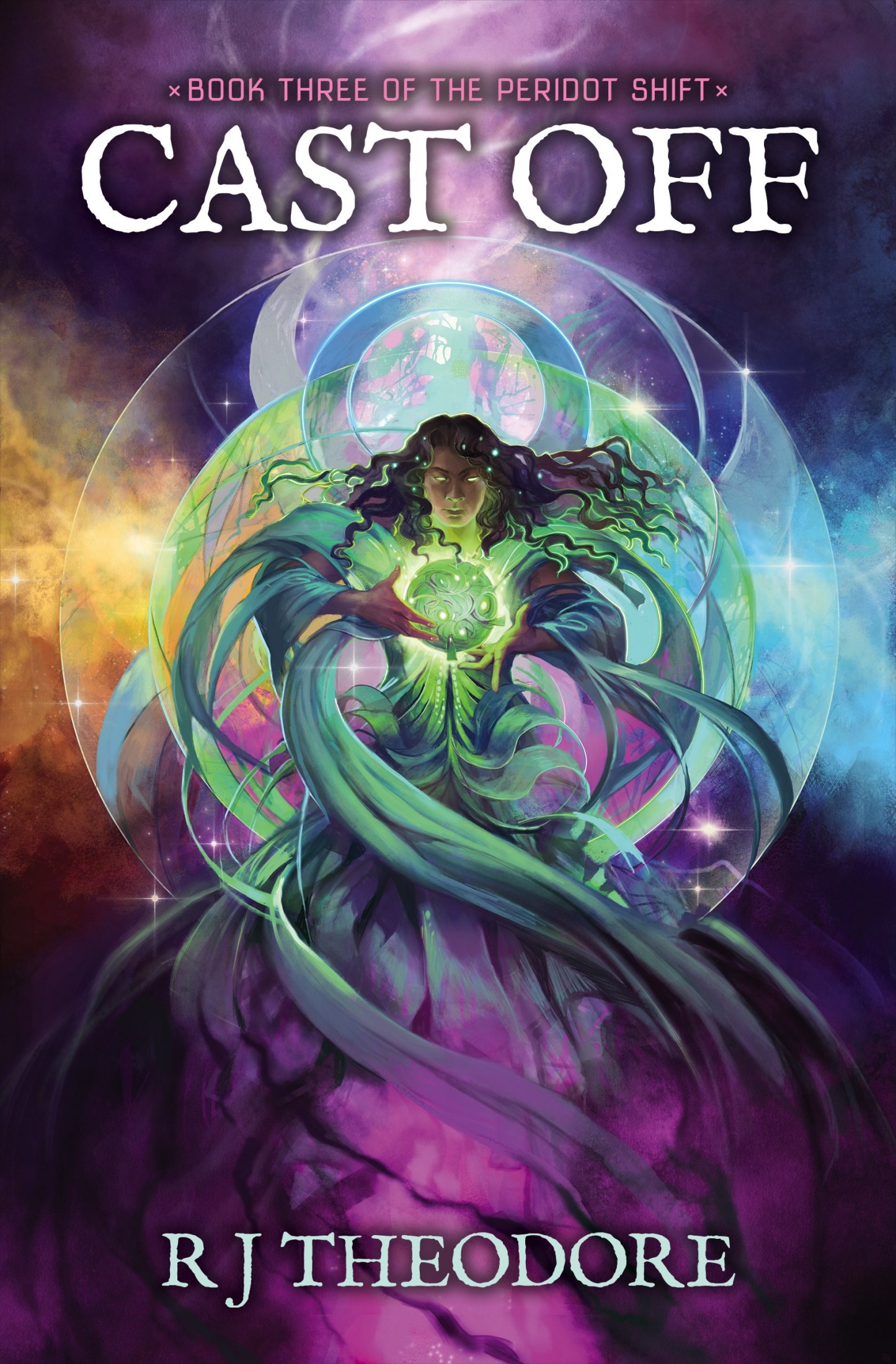 Cast Off (Peridot Shift, Book Three)
On Sale
The Action Packed Conclusion to the Peridot Shift Trilogy!

Peridot is on the edge of annihilation. Once life-giving, the world's Trade Winds are transforming people into soulless monsters. The surviving Alchemist gods neglect their followers or take advantage of them. Even worse, a delicate peace has been wasted, and everything and everyone is at stake, especially Meran, the mistreated embodiment of the planet.

Captain Talis and the crew of Fortune's Storm must try to do some good with what's left of Peridot in the hope that, together, they'll reclaim the hidden pieces of Meran's soul before the chaos seals her disastrous fate.

Note: If you pre-ordered this on Dec 5 or earlier, you can download the full novel! Thank you for your pre-order, and be sure to claim the SWAG via rjtheodore.com!