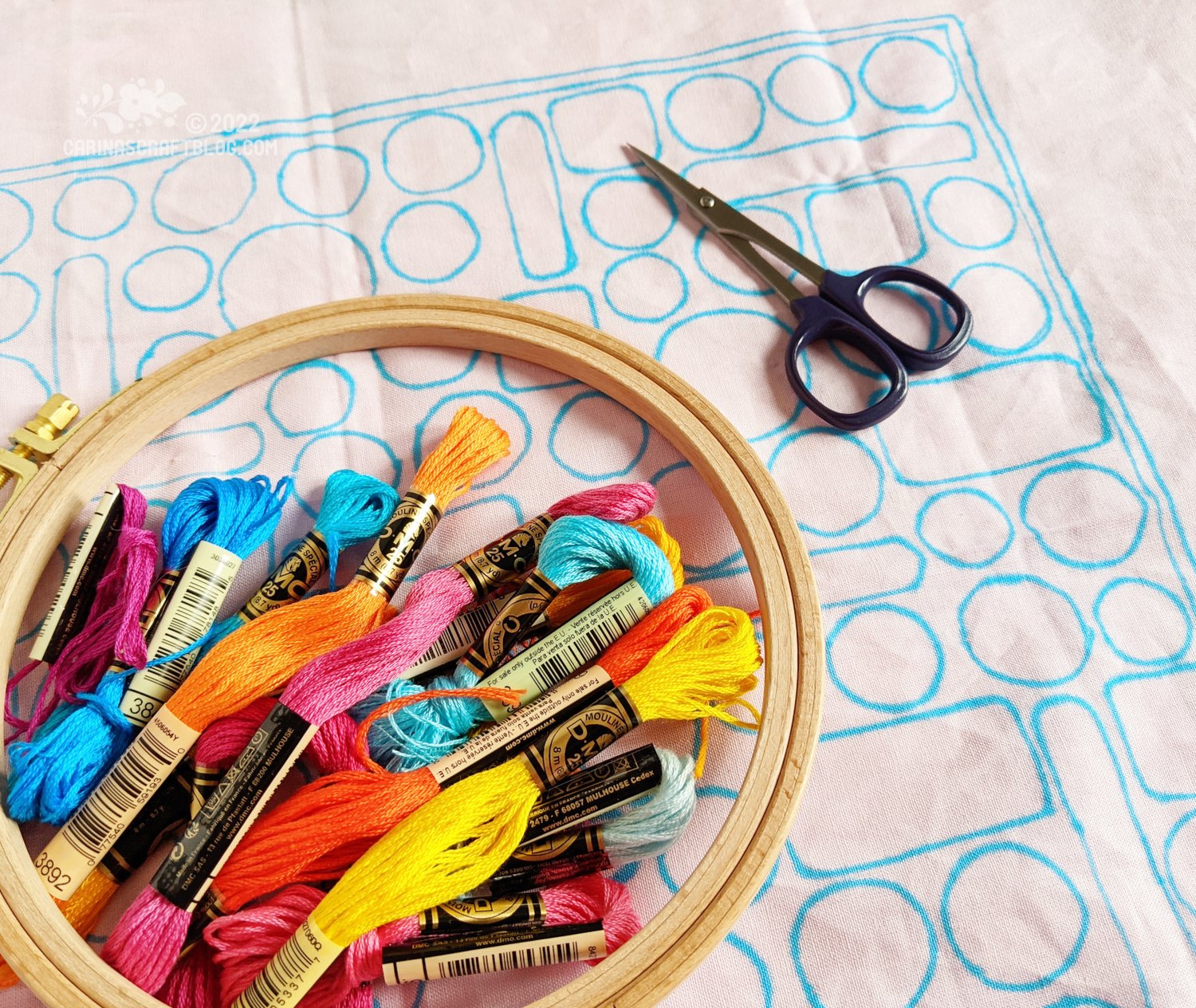 100 Day Stitch Sampler Template PDF
Sampler template to try 100 stitches (or less, it's completely up to you!) in 100 days, or how long it may take! :-)

The template does not tell you exactly which stitch goes where or what kind of thread to use or which colours. This is simply a template that wants to encourage you to try some stitches, have fun and be creative. There are no rules so you can't "mess up" the pattern! Enjoy!

* * * * * * * * * * * * * * * * * *
Please note: patterns are digital files which you download and print on your own printer. Patterns will not be posted to you.
* * * * * * * * * * * * * * * * * *

The pattern includes:

- sampler template*
- smaller version of the template*
- a list of stitches to try in your sampler
- instructions for template assembly
- instructions for pattern transfer

*Sizes - approximate measurements
>Sampler template:
Inch: 11 x 13

>Smaller version:
INCH: 8 x 7



The images in the pattern will be clear and not have the copyright note.
© The pattern and images are copyright Carina Envoldsen-Harris 2022-. The pattern is for personal use only.
Thank you for respecting the hard work that I put into creating my designs.
By purchasing this pattern, you are agreeing that you will not forward or pass on, duplicate (either print or make digital copies), upload or sell the pattern or any part of it (instructions, designs, photos) or sell any finished item using this design.