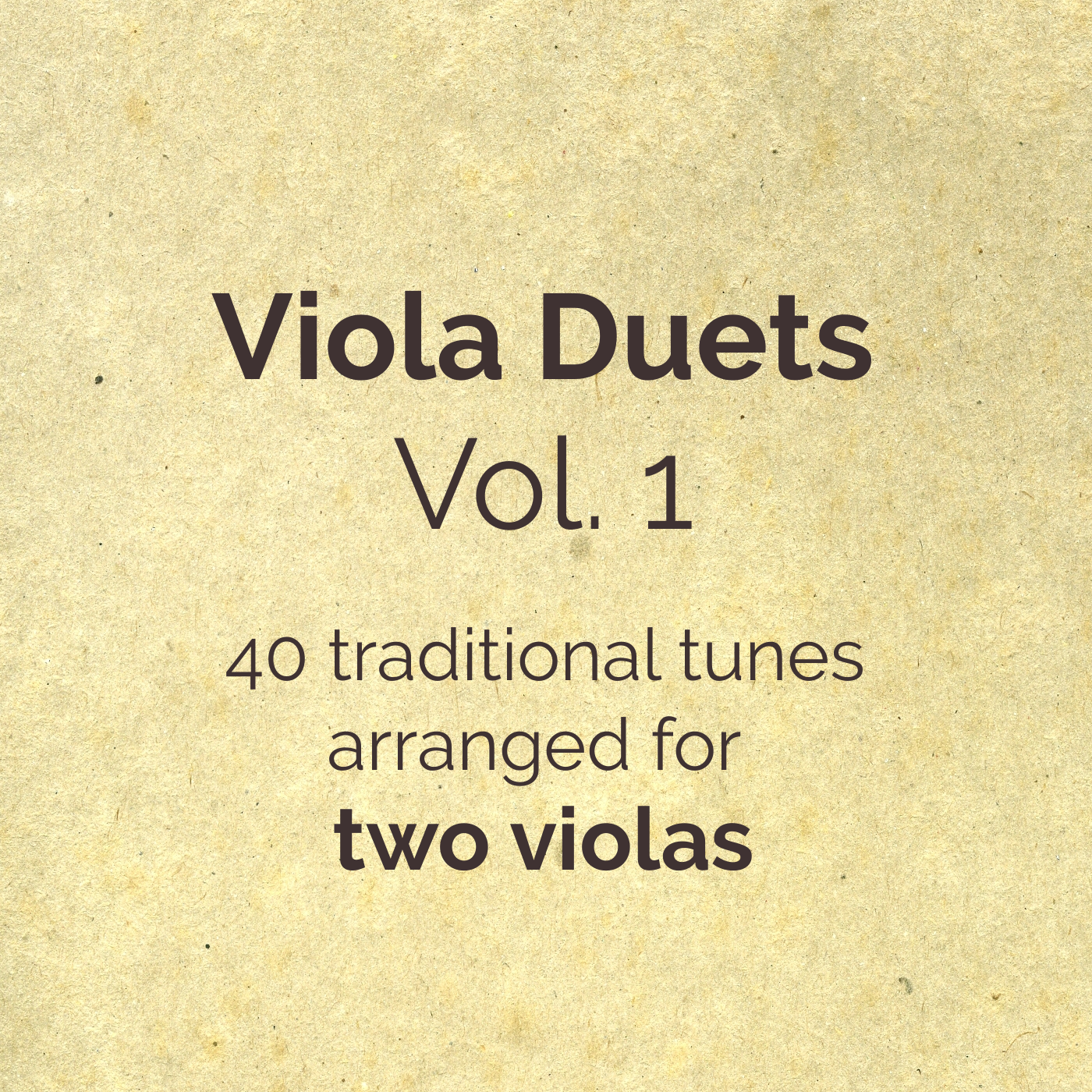 Folk Viola Duets Vol. 1 - Sheet Music - pdf
On Sale
Pay what you want:
(minimum £7.00)
DIGITAL (PDF) SHEET MUSIC
This is a collection of 40 traditional folk tunes, arranged for two violas. Both viola parts are written in alto clef and fit on the viola in first position. There are chords written above the melody, so they can be played with an accompanist, e.g. on guitar or piano.
The scores are provided without bowings or grace notes, as these are personal to each player and should be developed independently according to preference.
All the melodies are written in the key that fits best on the viola, so most of them are not in the original key. They have been adapted for viola using the same fingering that would be used on a violin, and as such are not generally suitable for playing in a public session (unless there has been prior discussion with other players!), as the keys will not be the standard ones used.
The following tunes are included:
South Wind
The Road to Lisdoonvarna
The Blackthorn Stick
The Rights of Man
The Banshee
The Silver Spear
The Butterfly
St Anne's Reel
Morrison's Jig
The Kesh
Maid Behind the Bar
Swallowtail Jig
The Blarney Pilgrim
Banish Misfortune
Out on the Ocean
Merry Blacksmith
Si Beag Si Mhor
Planxty Hewlett
Fanny Power
Planxty Irwin
Drummond Castle
Tam Lin
Drowsy Maggie
Atholl Highlanders
Cooley's Reel
Full Rigged Ship
New Rigged Ship
Fairy Dance
Tenpenny Bit
Hole in the Wall
Bear Dance
Argeers
Three Around Three
Bransle de Chevaux / Horses' Brawl
Boys of Bluehill
Cuckoo's Nest
Princess Royal
Because He Was a Bonny Lad
Rusty Gully
Morpeth Rant
For more folk viola resources, visit
folkviola.co.uk
.