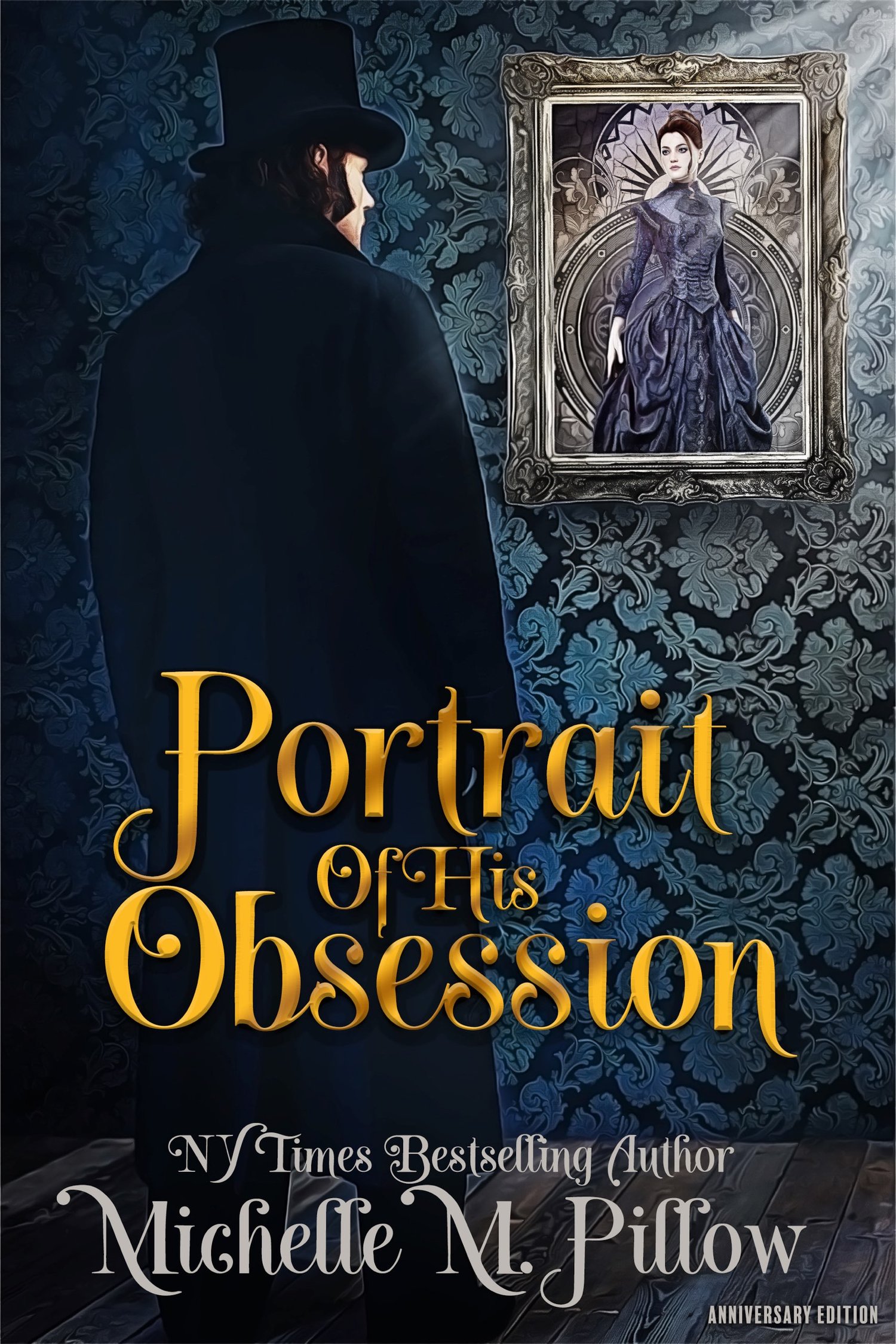 Portrait of His Obsession by Michelle M. Pillow
On Sale
Paranormal Historical Erotic Romance
He knew for certain that she belonged forever in his arms, just as he knew she didn't realize it yet." – Portrait of His Obsession
Not all obsessions are bad.
Lord Harrison, Earl of Wrotham, once lived from pleasure to pleasure—until the rain-swept night he sets eyes on his best friend's sister. Surely the beautiful temptress who dances in the moonlight can't be the reserved, humorless prude of rumor.
Instantly smitten, he finds no pleasure in his old, roguish ways, and sets about taming his nature, molding himself into the kind of man he is sure will please her. Only then will he discover if she has a wild soul like his own, waiting to be released from the constraints of society.
Knowing the earl's reputation as a scoundrel, Syrian Blakeney has no trouble holding off his affections…until her artist brother reveals a portrait he has painted of her. Does the world really see her as this prudish ice queen? Now it seems only the earl is able to see beyond the damning portrait and touch her most secret desires.
Does she rebel against the damning portrait, throwing caution to the wind? Or does she remain as she appears, as reserved and unfeeling as paint on canvas?
NOTICE:
By purchasing this ebook here you will get both the MOBI and the EPUB files of the ebook.
MOBI (Kindle File Format)
EPUB (Nook, iBooks, Kobo File Format)
Know which file your reader takes - Mobi or Epub
Before downloading make sure you know where your computer saves its downloads.
Be sure to back up your purchases.
A Google Search can help you figure out how to load the file to your e-reader of choice.
Need help finding a free reader? https://michellepillow.com/payhip/

* By purchasing this ebook via PayHip you agree to be signed up for Michelle M. Pillow's emailing list and have read her privacy policy and terms located at michellepillow.com/privacy-policy