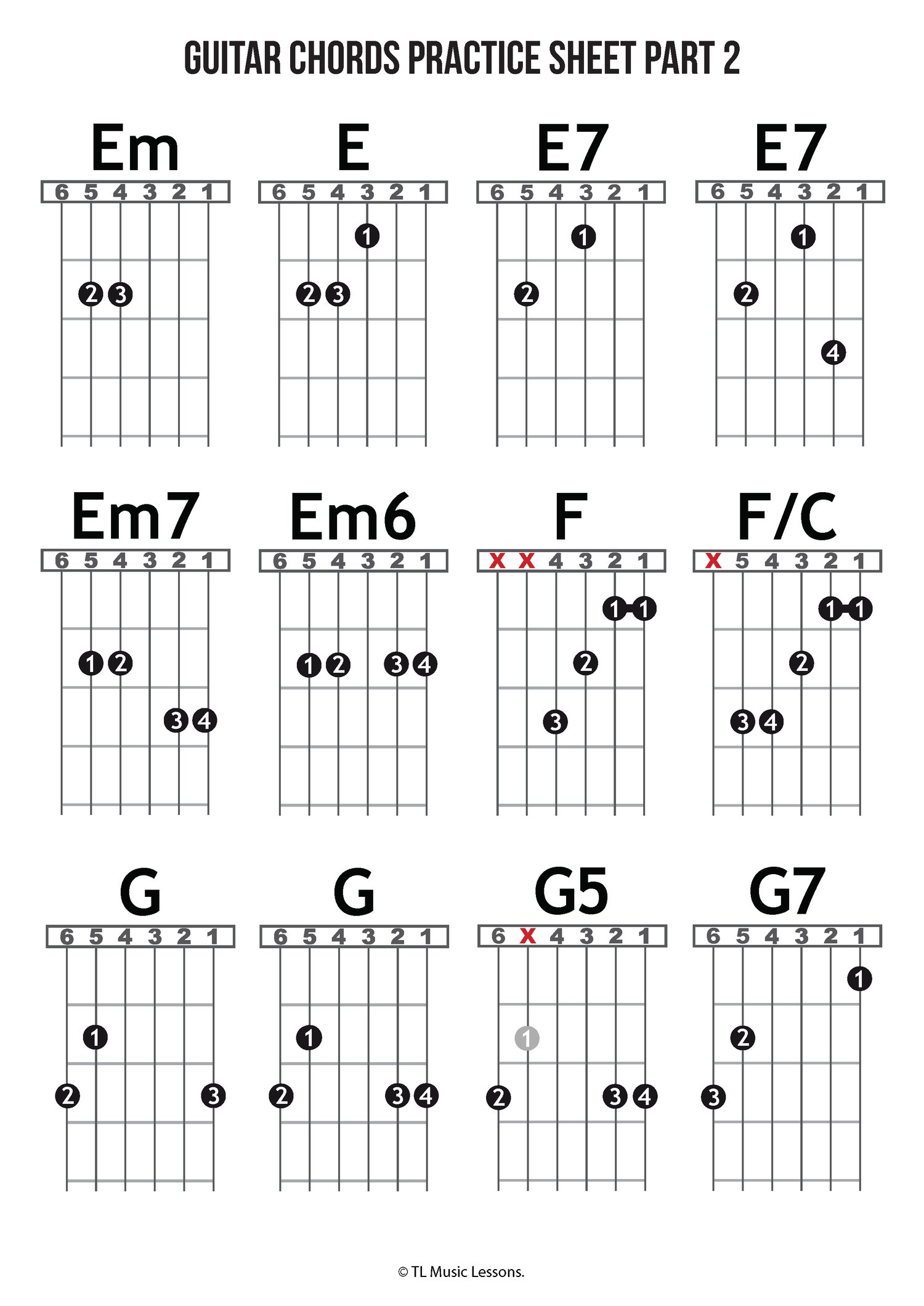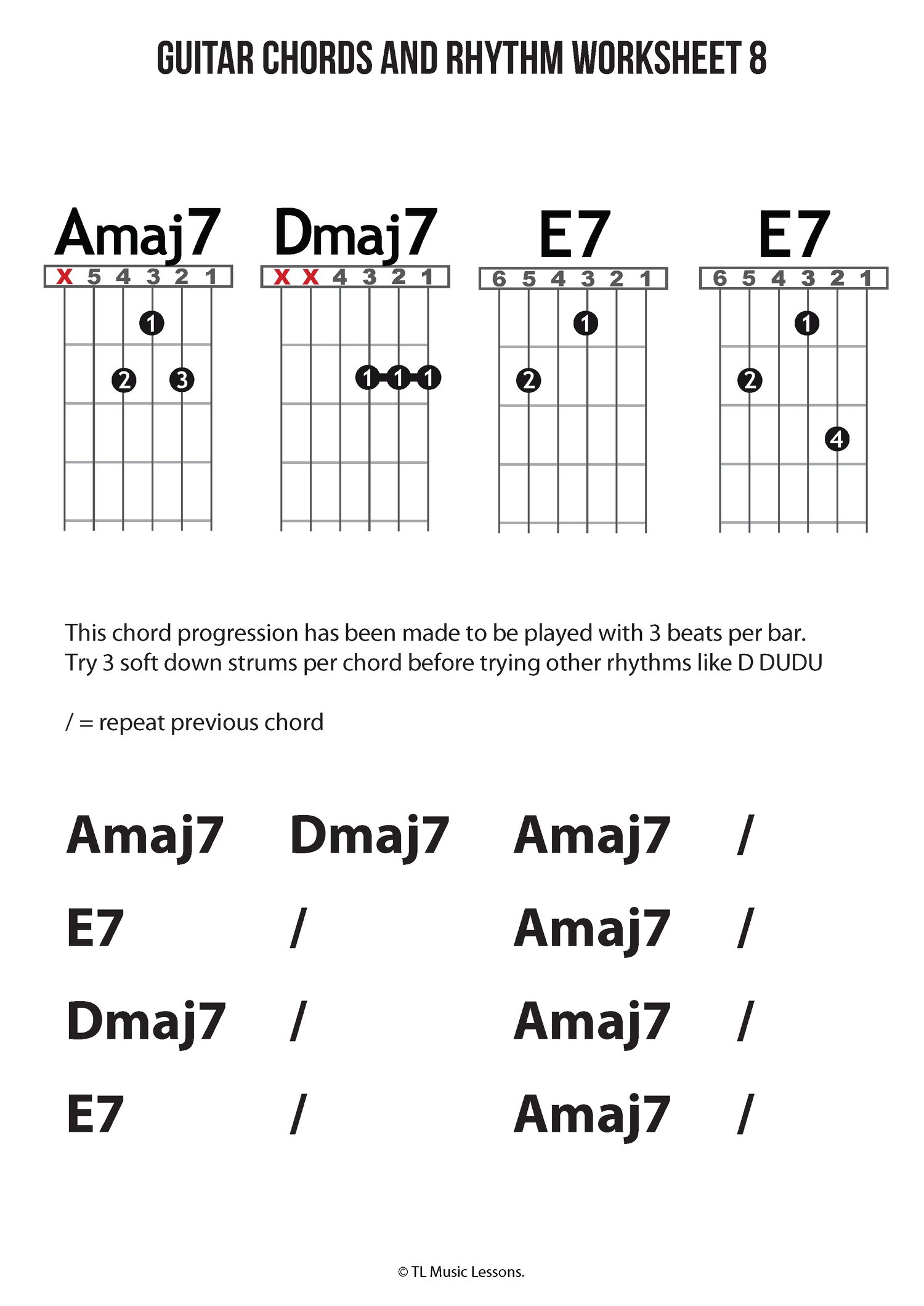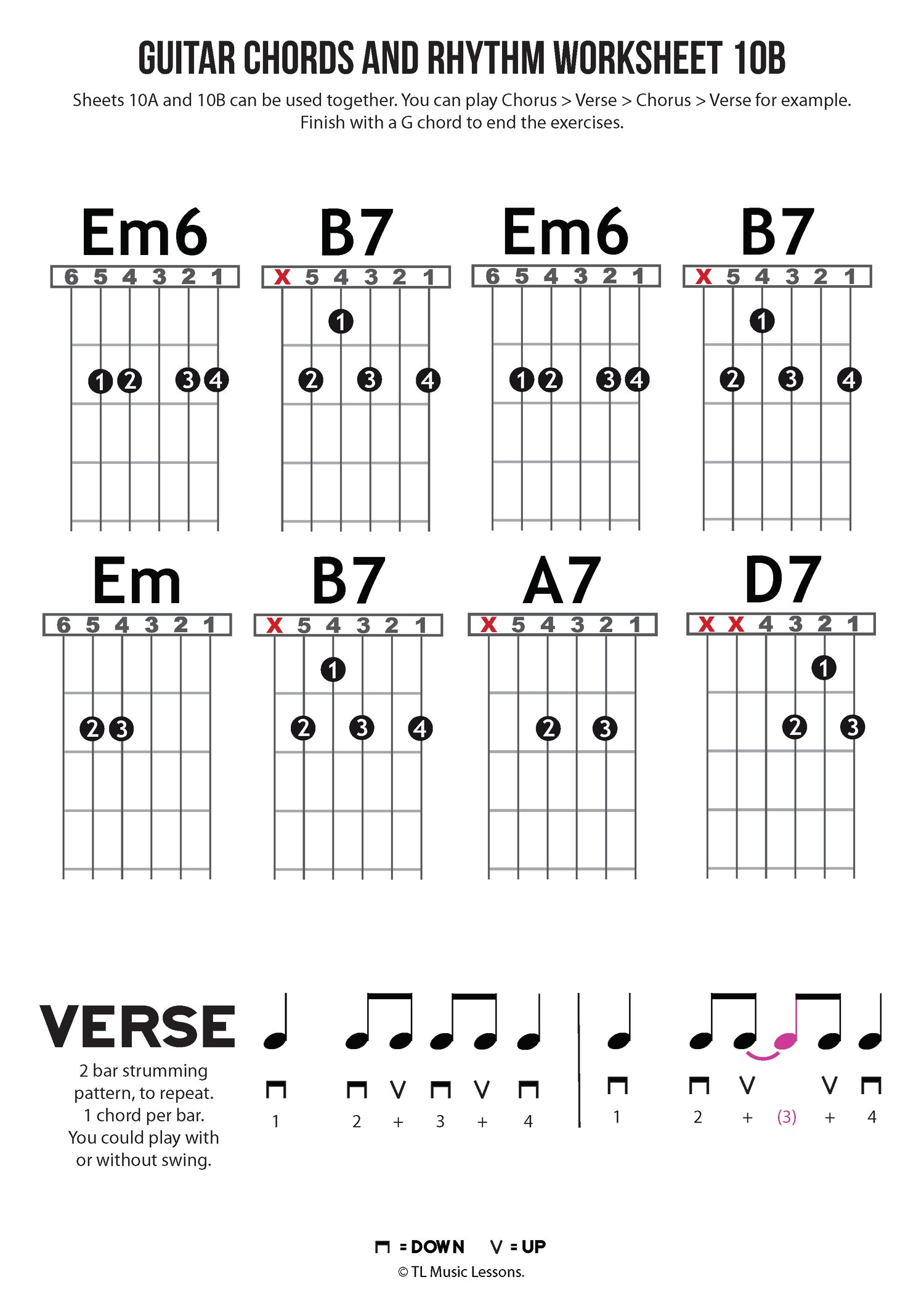 Guitar Chords and Rhythms Exercises - Beginners to Intermediate
Pay what you want:
(minimum £4.00)
Preview
---
This book is for teachers to use with their students in their lessons, and for the students to practice with, or it can be used by self taught learners. The book can be printed freely for educational use or emailed to students, but not redistributed for free or for sale online or offline.
This book assumes that the student has learned to read some basic chords already and has a grasp of strumming up and down with very simple rhythms. There is still plenty of content for beginners and where there are much harder rhythms there is a beginners rhythm to play too so the harder one can be left out.
Some of the rhythms go up to Grade 4 level but most of the book sits around Grade 1 and Grade 2 level, increasing to Grade 3 if playing with a metronome at speeds above 80bpm and/or with slick chord changes.
The chords in this book are all fairly beginner based and we do not go into barre chords yet.
There are some beginner chords that are left out, mainly because the exercises were created as I went along and without any particular formula, choosing exercises that would be useful and interesting to learn. I also tried to make the exercises as achievable as possible, whilst at the same time providing progression and challenges. This book is therefore not going to cover every detail of the beginner to intermediate stage and it will be useful to learn alongside other things such as a guitar grade or learning songs and practising scales or improvising etc.
If a student is having weekly 20-30 minute lessons, I would expect them to complete the book over the course of 1 or 2 school terms, depending on the age, ability, practice frequency. If the student is working on other things more and using this book to supplement lessons, it may take a little longer.
I hope you find this book useful.