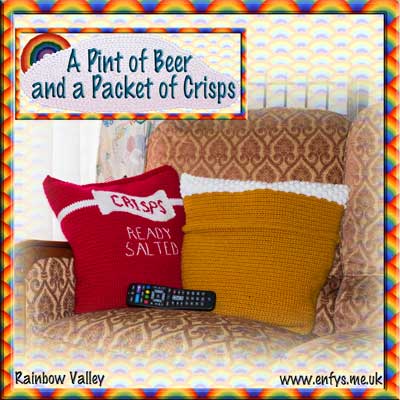 A pint of Beer and a Packet of Crisps
On Sale
£3.15
Especially for the man in your life.
These fun cushion covers were designed with men in mind - but they are fun for any one.
Make the crisps in the colour to match your favourite flavour.
Materials: Stylecraft Special Aran, 3 x Gold (1709), 3 x Lipstick (1246), 1 x White (1010), 4.00mm hook, 4x 3cm Buttons, 40cm cushion pads.
Tension:  16 dc and 20 rows to 10 cm.
Finished Size:  They are designed to fit a 40cm (16 inch) cushion pad.