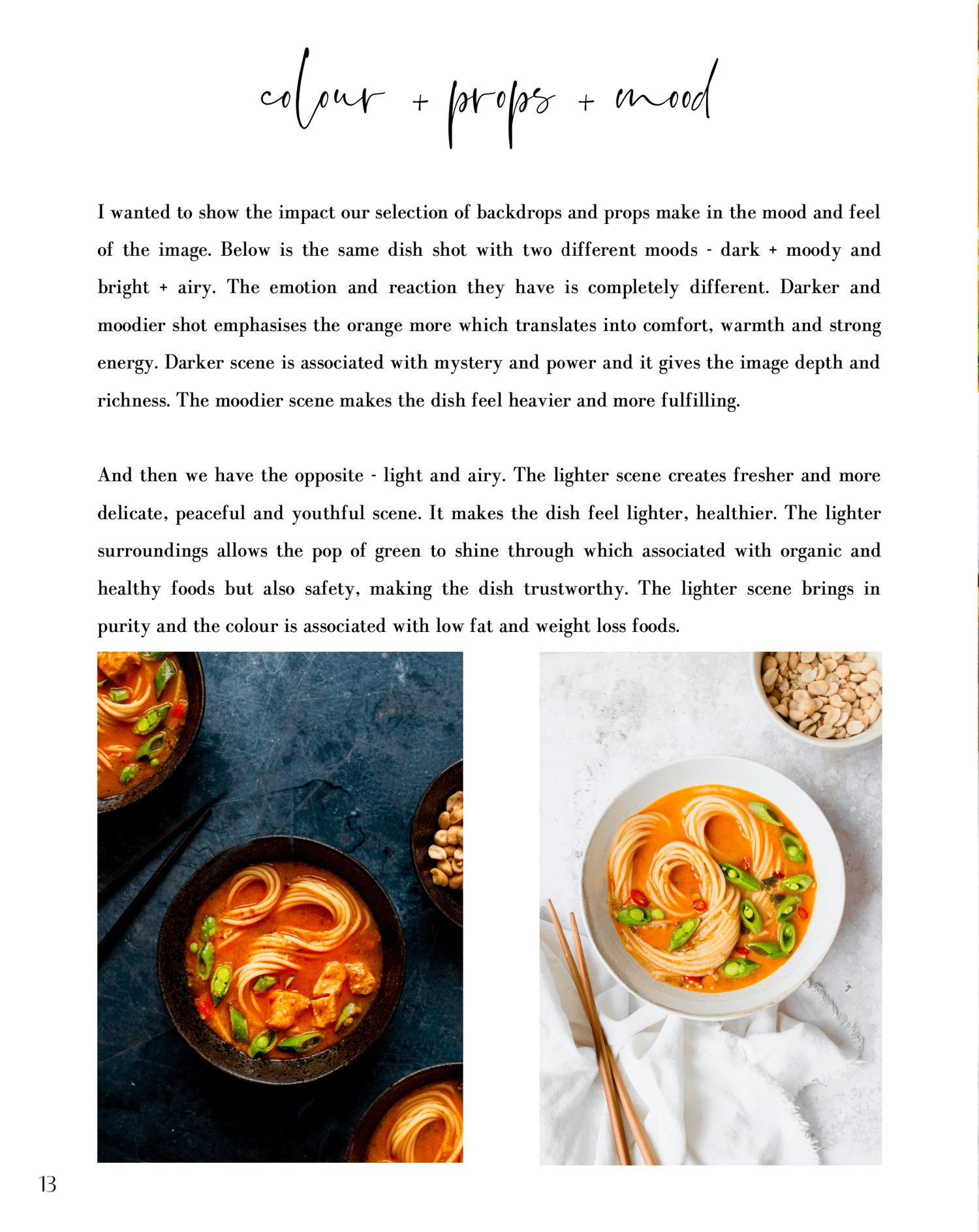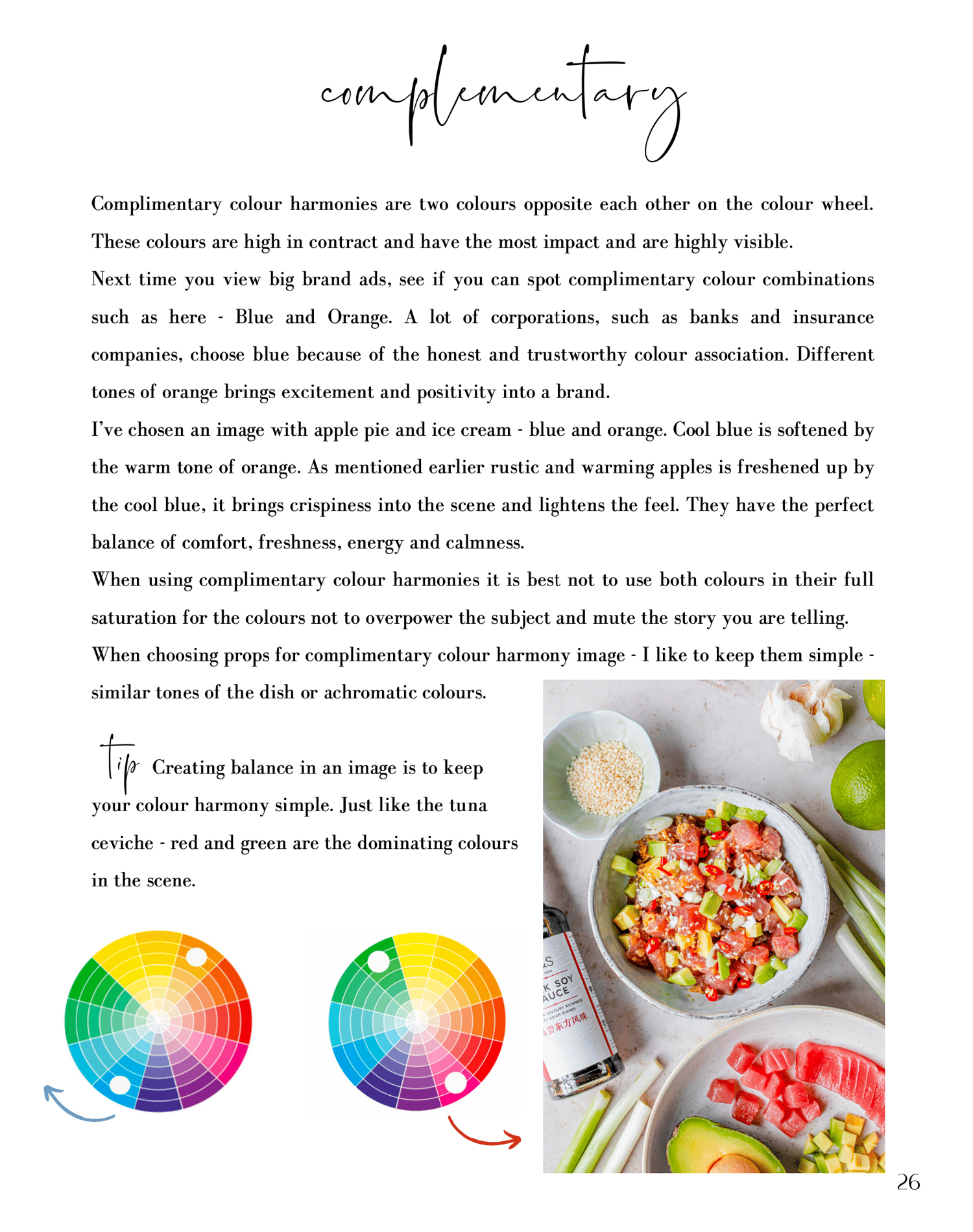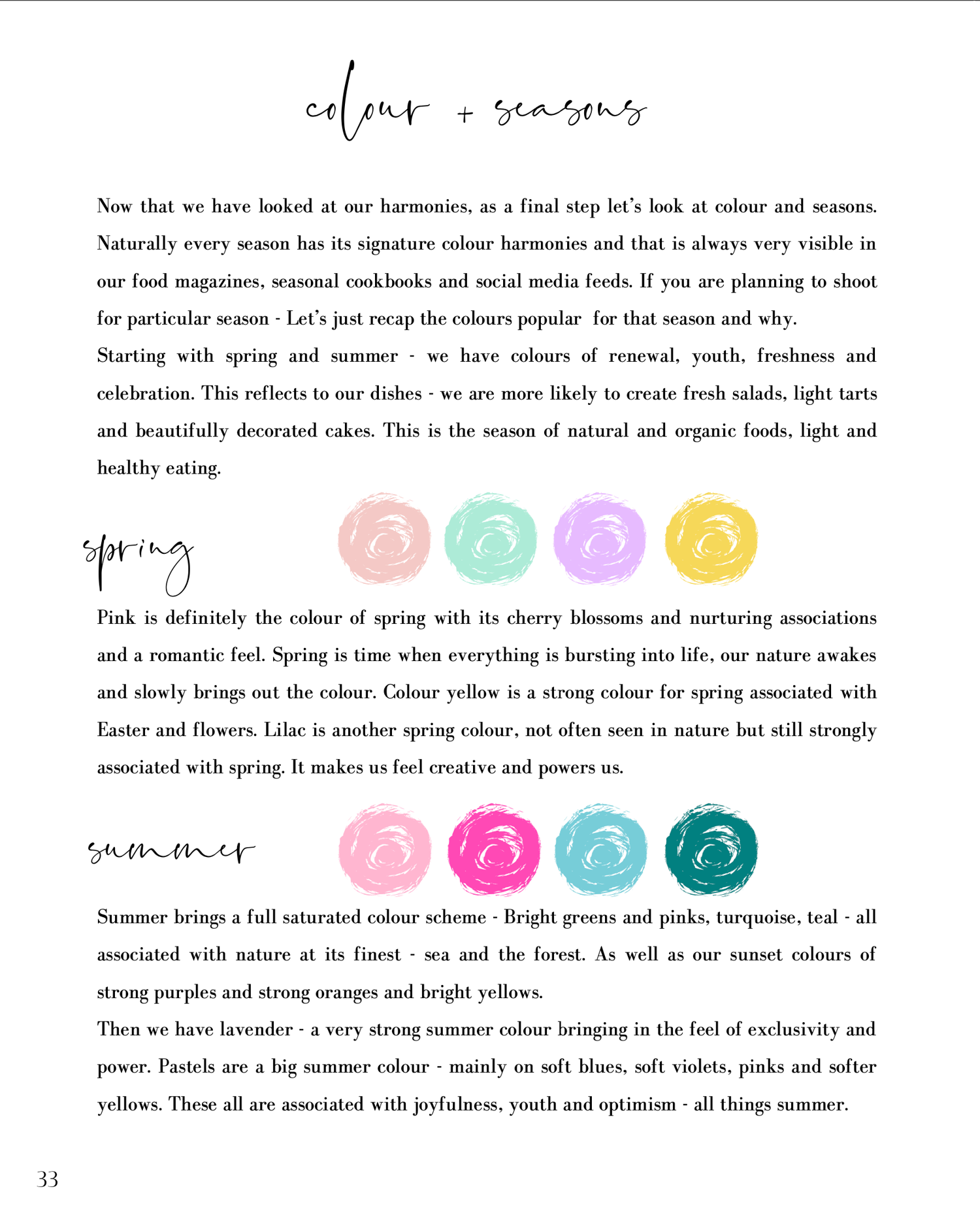 Deliciously Coloured - Colour Theory in Food Photography
On Sale
Deliciously Coloured - Colour Theory in Food Photography.

Our imagination is driven and inspired by colour, the harmonies and the mood they deliver. Inspiration is what sparks our creativeness. To me food photography is creating a compelling story of our food scene. Understanding basic colour psychology and perfect colour harmonies will allow your food photography, your creativeness and imagination come to life.

I wish to guide you into the world of colour theory in food photography. We will explore colour psychology combined with inspiring photo analysis and some practical advice. We will get familiar with different colour combinations which will allow you to achieve the most harmonious imagery as well as familiarise ourselves with season colours.

The colours you choose will evoke a different feelings and tell a different story in your image. Your colour combinations has the capability to power your storytelling and strengthen your image, so understanding what colour combinations work and what do not - will be as important as the composition and subject itself. In this book I will dive into colour theory, which in simply put is a practical guidance of how to combine and mix colours to create harmony and balance in an image or design. Colour theory provides you the understanding and clarity of the colour combinations which are universally most pleasing in the design and photography. We want the audience to feel they can see themselves being part of the scene - colour will enhance this.

About the author - Marianne is a photographer and web designer based in London, UK and the name and face behind Deliciously Captured and Marianne Haggstrom Photography. Specialising in light and airy photography in food, portraits and interior design. Marianne's love for organic, simple, beautifully composed images and design in every aspect has allowed her to create her own bright and airy photography brand. Check out her second book - Deliciously Created - Food Photography Composition Simplified.