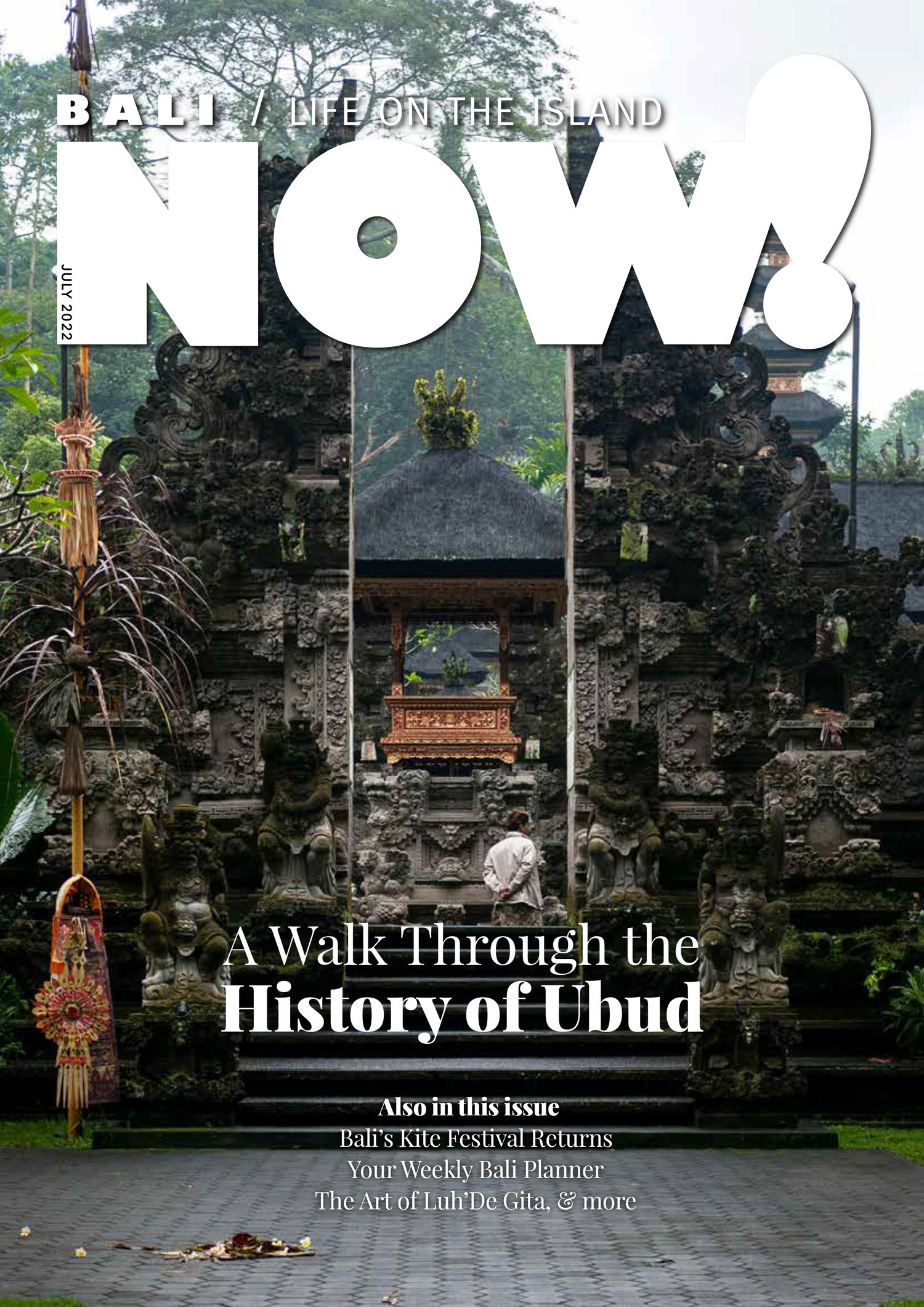 A Walk Through the History of Ubud | July 2022
On Sale
How much do you know about Ubud? Do you know its famous landmarks and the stories behind them? Do you know how it 'came to be'?

In this month's issue we share of an experience that takes you through the history of Ubud on foot. Much like city tours one might find in Europe, it brings you to the places you may have seen or been to before, but adds that much needed tapestry of charming, magical stories that tell the tale of Ubud town from past to present.

You'll find other stories from upcoming festivals to Bali's new hotel, restaurant and bar openings; Publisher Alistair Speirs' latest opinion piece; we sneak a peek into the Viceroy Bali villas; and present our new section, 'The Daily Docket', an agenda of weekly events and promotions.