Do you want to learn how to create a digital planner using a free platform that is also user-friendly?
In this course I teach you to design a digital planner from scratch using a free Canva account. You can create your digital planner for personal use, to gift it to someone or even to sell on an online shop.
What is a digital planner?
A digital planner is designed with elements that make it look like a regular planner that you can get in a stationery shop, with the key difference that this one is made to be opened on a note-taking app, like Noteshelf or Goodnotes. This way people can open the digital planner on their tablet or iPad and can write on it using a stylus.
This course teaches you to design a digital planner that you can use personally to plan your daily life, weekly schedule and monthly calendar. But not only that, you can also sell the digital planners you create in your Etsy shop, Payhip, gumroad, or any other digital platform.
These are some examples of digital planners and notebooks!
I have created these designs using the free option of Canva. I always thought that creating a digital planner would be possible only with an expensive program or laptop. The truth is, I could design these ones on my old Hp laptop using Canva.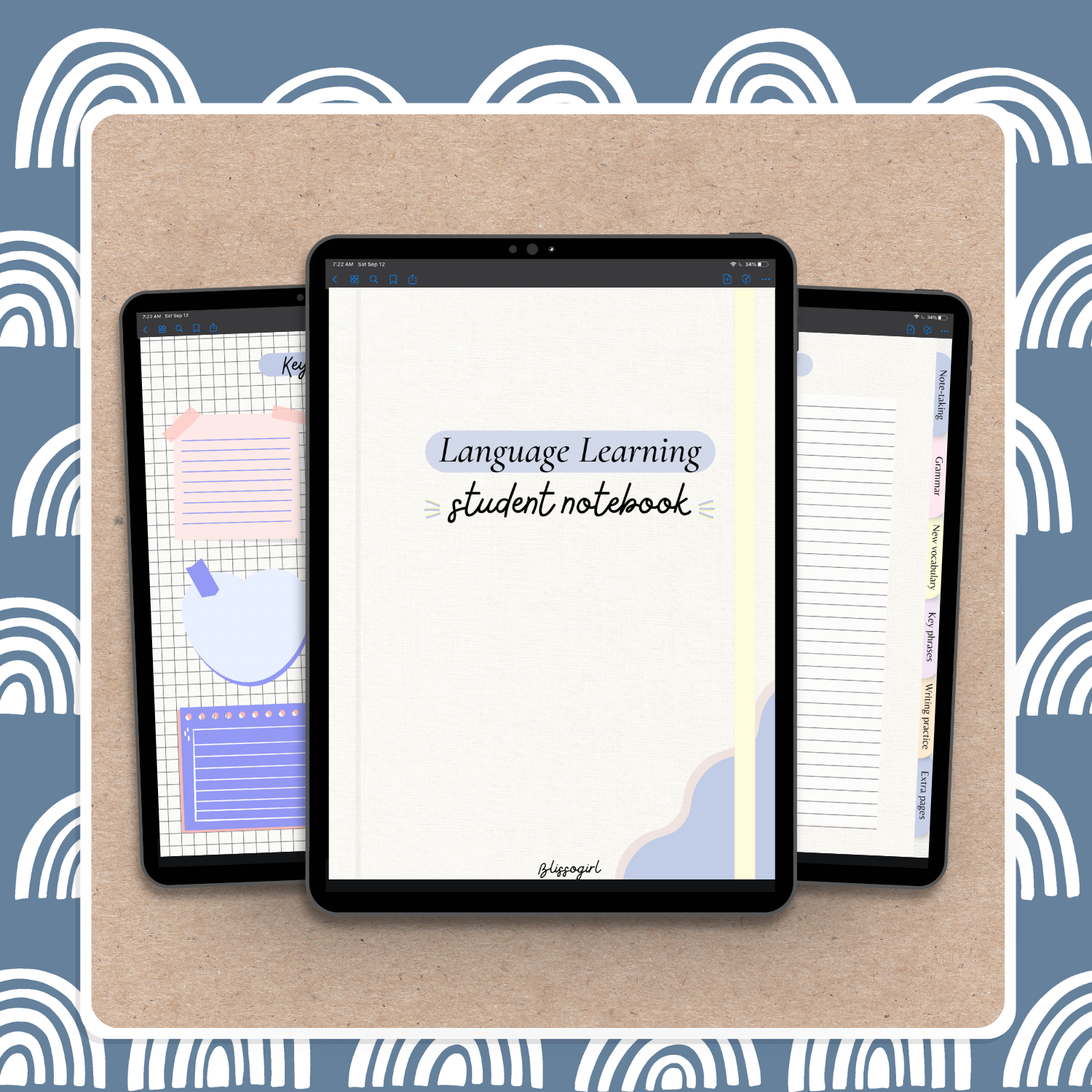 You'll get to choose the theme of your planner and create a moodboard for it.
You'll learn to design the inner pages of your planner in analog and digital way.
You'll learn how to create the digital planner aesthetic in order for it to look more real.
You'll learn how to add the different elements in your digital planner so that it works smoothly.
You'll learn how to hyperlink the tabs of your digital planner so that you can get to each section easily.
You'll be able to create graphics to use when selling your planner on a digital platform. I share with you some templates I made so that this step is quicker for you.
You'll be able to create a new listing on Etsy and Payhip, aswell as filling each part of it so that you don't get confused. I also share with you a product description template that you can tweak.
When you finish, you'll be able to get your digital planner promoted on The Creative Purpose website, in case you decide to sell it online.
Do you want to see a little sneak peek of the course?
---
In the video below you can take a further look into what you'll learn in the course. This is a preview so that you get a taste of what the course is about and see if it's a good fit for you.
Special Discount
This discount is only for the first ten people who purchase this template, then, the price will go up to $37! 
A pc or laptop
In order to create a digital planner I recommend you to use a laptop or pc, as it will be easier than using a tablet or iPad.
Wifi connection
As the program you'll be using to design your digital planner is an online platform, you need to have internet connection.
A free (or pro) Canva account
You need to create a free or pro Canva account in order to start designing the different elements of your digital planner.
You only need to have basic knowledge of Canva to take this course. I will be guiding you in each lesson but if you already know how to use some of the basic tools, that would make each step easier to apply for you.

Not at all! I don't have pro account either, so all the lessons are made to teach you create a digital planner using the free features of Canva.

Yes, I provide you with six graphic templates for your digital planner and three banner templates for your shop. You can fully customize those templates with the colors and fonts that you'll be choosing in your moodboard.

No, sorry. I do not provide refunds for my digital products and courses. Please read everything on this page so that you know if my course is a good fit for you. If you have any specific question about it you can totally ask me at my Instagram account or my email address sofia@bythecreativepurpose.com

Not at the moment. But if when taking the course you come up with some questions you need answers to, you can totally ask me those at my Instagram account or my email sofia@bythecreativepurpose.com and I'll reply to you or I'll create tutorial videos to help you with that :)

I haven't included any subtitles for the videos at the moment, but in the video settings of each lesson you can turn on the automatic subtitles which I think are pretty accurate most of the time.

Even though there are some lessons specifically made to help you sell and promote your planner, it doesn't mean I'm promising you will have sales. I'd love for all my students who want to create passive income to be able to sell their planners, but I cannot assure you that that will happen.

I totally want to do that! I'll be creating more Canva templates for you so that you can create more graphics to promote your digital planners. As soon as that happens I'll email you :)
Get lifetime access to this course!
Special Discount
This discount is only for the first ten people who purchase this template, then, the price will go up to $37! 
Course curriculum
1

Lesson 0: Introduction video

2

Choose the theme of your planner

Lesson 1: Pinterest Inspiration

Lesson 2: Creative Market inspo

Lesson 3: Canva free elements

Lesson 4: Create your moodboard

3

Design the pages of your planner

Lesson 1: Design daily page

Lesson 2: Design weekly page

Lesson 3: Design monthly page

Lesson 4: Using a template (optional)

Lesson 5: Downloading pages

4

Create the aesthetic of your digital planner

Lesson 1: Design front cover

Lesson 2: Create the background

Lesson 3: Create the tabs

Lesson 4: Design section pages

5

Adding the pages you designed

Lesson 1: Creating the pages template

Lesson 2: Adding every page

Lesson 3: Designing back cover

6

Hyperlinking pages and testing out

Lesson 1: Hyperlinking part one

Lesson 2: Hyperlinking part two

Lesson 3: Hyperlinking part three

7

Creating your digital planner graphics

Lesson 1: Etsy graphic templates

Lesson 2: Etsy banner templates

Lesson 3: Pinterest graphics

8

Lesson 1: Create new listing on Etsy

Lesson 2: Add new product on Payhip

Lesson 3: Create a business by selling your planners (optional)

9

Important tools and resources

Lesson 1: Resources for you

10

Sharing your digital planner 📓

Let's share your creation with the world!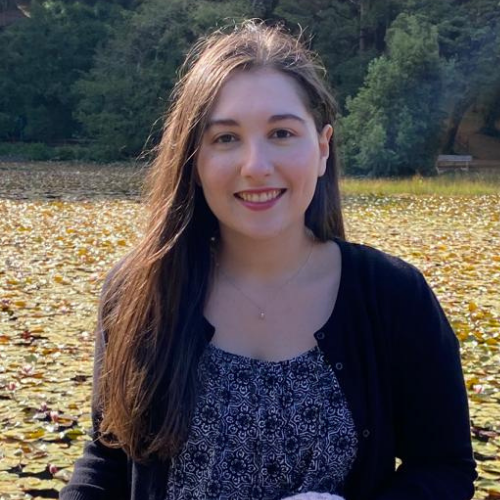 About me
Hey there! I'm Sofía, the founder of The Creative Purpose. In this page you can find the courses and digital products I create to help you have your own passive income business.
I love designing printable and digital planners, creating tutorials, recording masterclasses and podcast episodes. You can head to my website to read more about that.
In the personal field, I enjoy watching Korean vlogs, listening to musicals playlists, reading, playing Resident Evil video games and writing my own stories.