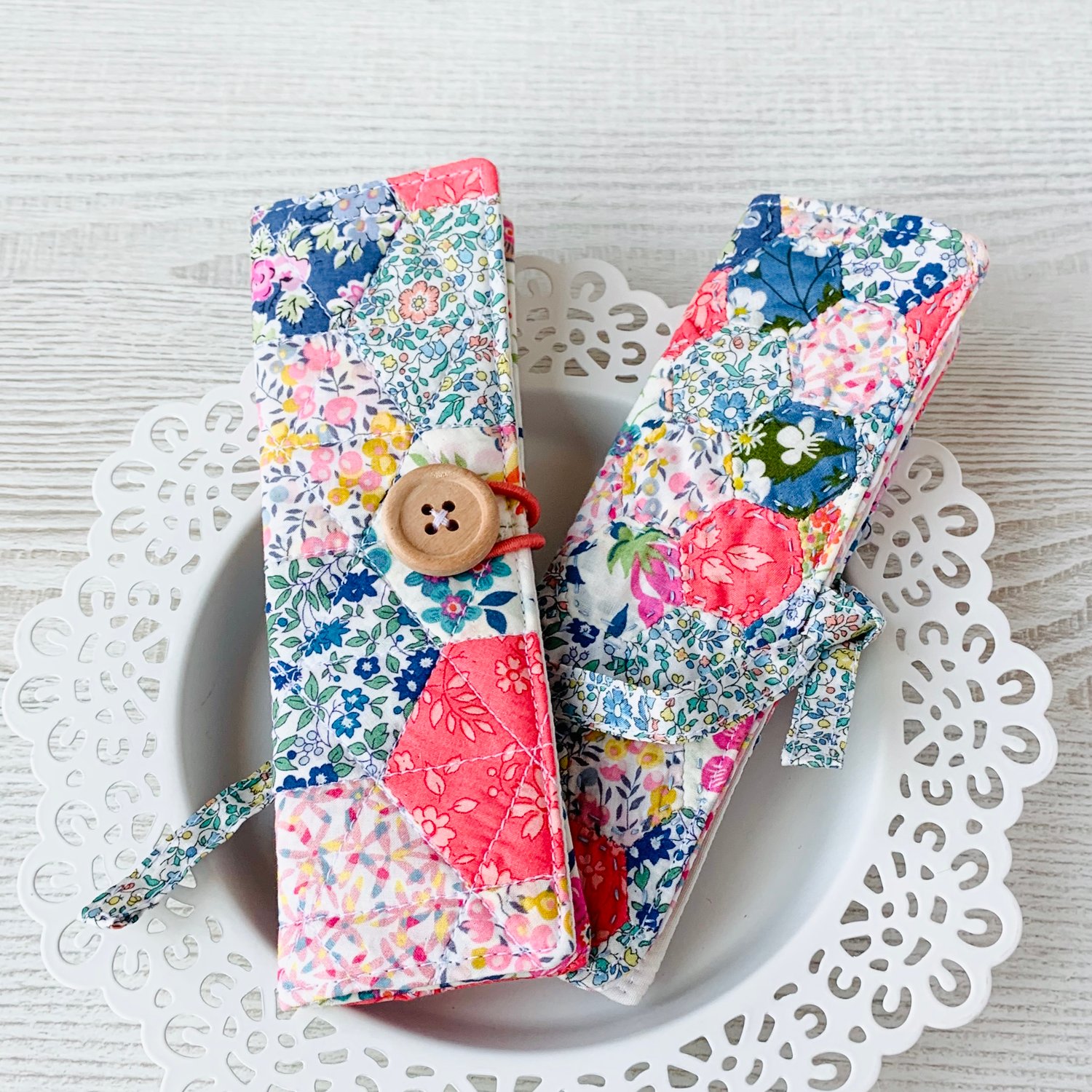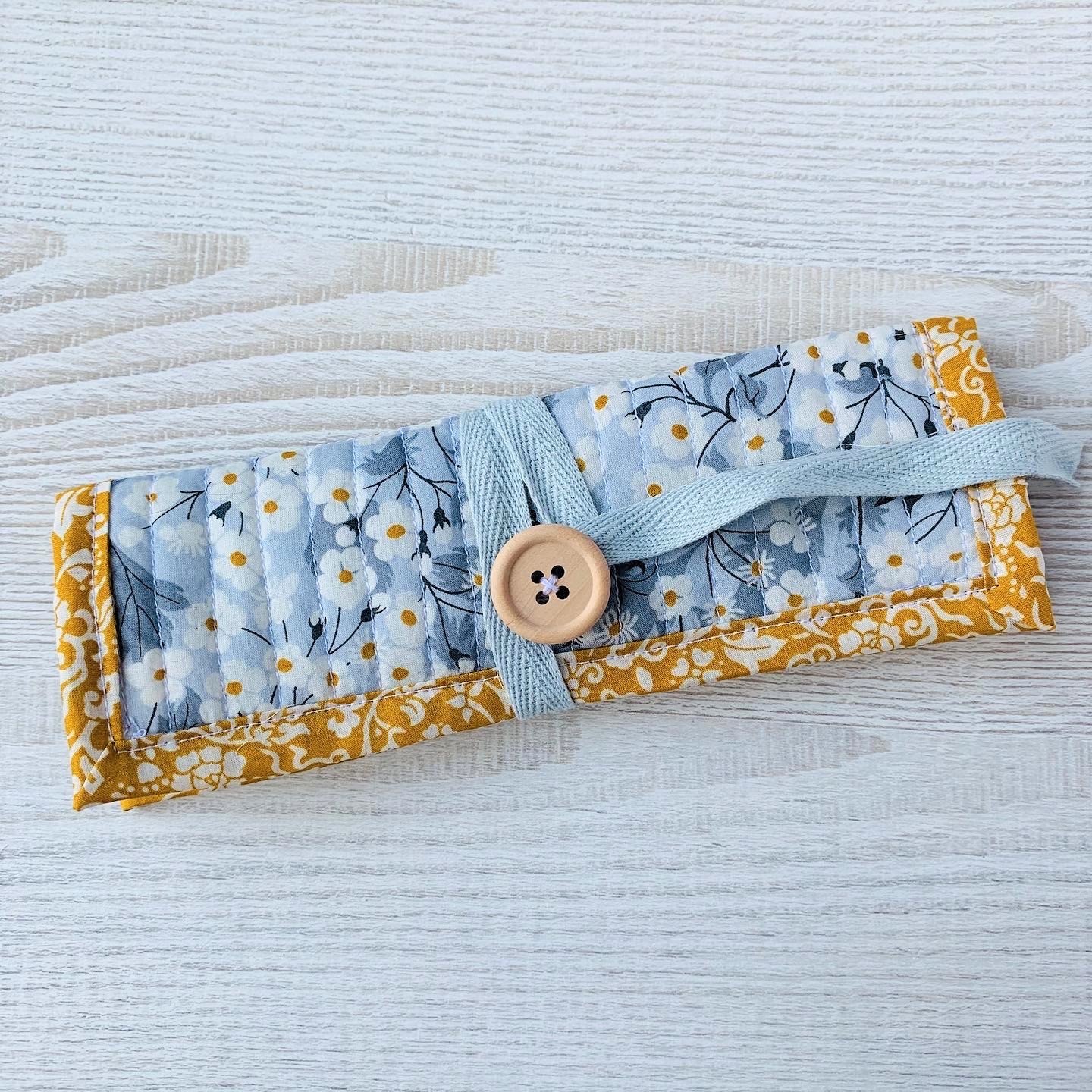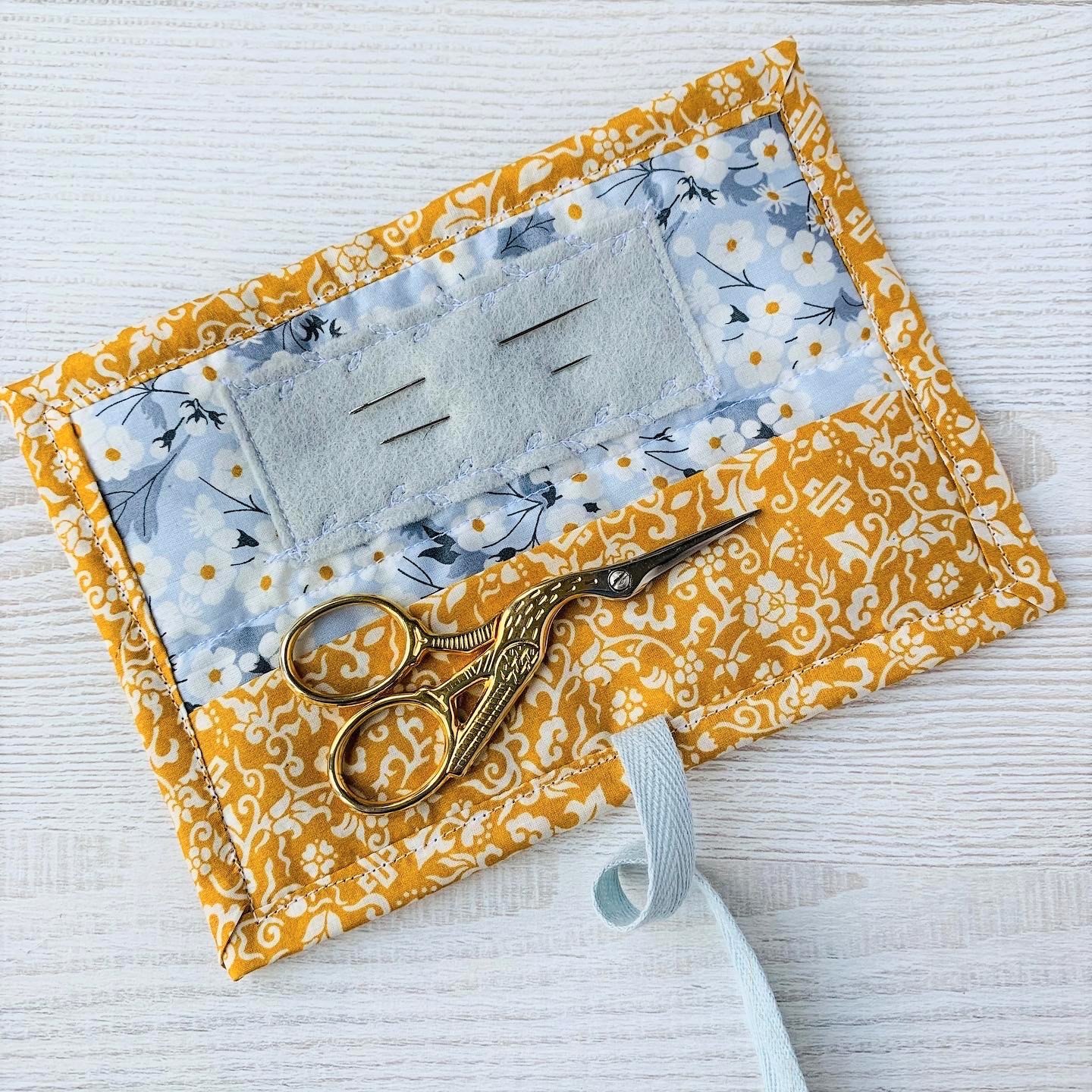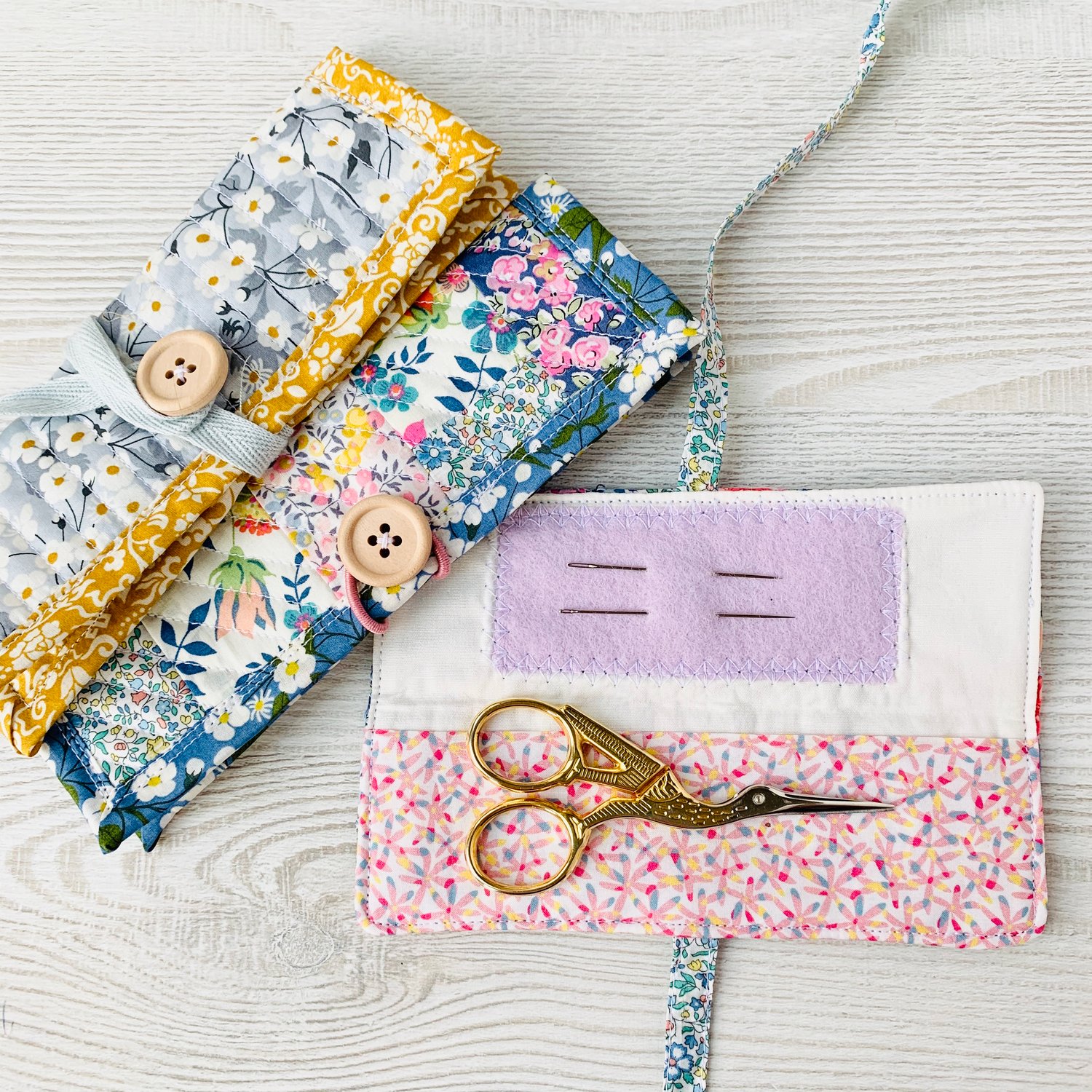 Essential Sewing Wrap Pattern
On Sale
£7.00
This listing is for a PDF sewing pattern and photo tutorial to make a Essential Sewing Wrap. This handy and portable needle and scissor case will become an everyday item as you sew, and a way of always keeping a needle and scissors to hand.

Complete PDF pattern desgined by Zoe Mayson, including the option of using English paper piecing or a plain fabric panel.

A full photo tutorial takes you step by step through the construction and sewing.

The pattern includes a photo tutorials on how to make and sew bias binding, and to make perfectly mitred corners.

It also includes a step by step guide to English paper pieceing hexagons, that is suitable for those new to English paper piecing.

The pattern is for a mix of hand and machine sewing. Measurements are provided in both metric and imperial units.

Three different variations are included in the pattern.

Materials required (not supplied)

Fabric pieces 7 x 5 inches, 6.5 x 4.5 x 2, and 1.5 x 25 for binding, if using.
Wadding 7 x 5 inches
Interfacing 6.5 x 4.5 inches and 2 x 6.5 inches
Felt 1.5 x 3.5 inches

If using 1 inch hexagons - 18 templates and 18 2.5 inch square fabric pieces
If using 1.5 inch hexagons - 56 templates and 56 1.5 inch fabric squares
Ribbon or elastic, and a button.

This pattern is designed for personal use only. You may sell any items you make with this pattern either in person or online, providing a pattern credit is used (Essential Sewing Wrap by Zoe Mayson). Copying or distribution of this pattern is specifically prohibited, either physically or digitally. You may teach a workshop with this pattern if all class members purchase their own personal copy of the pattern.