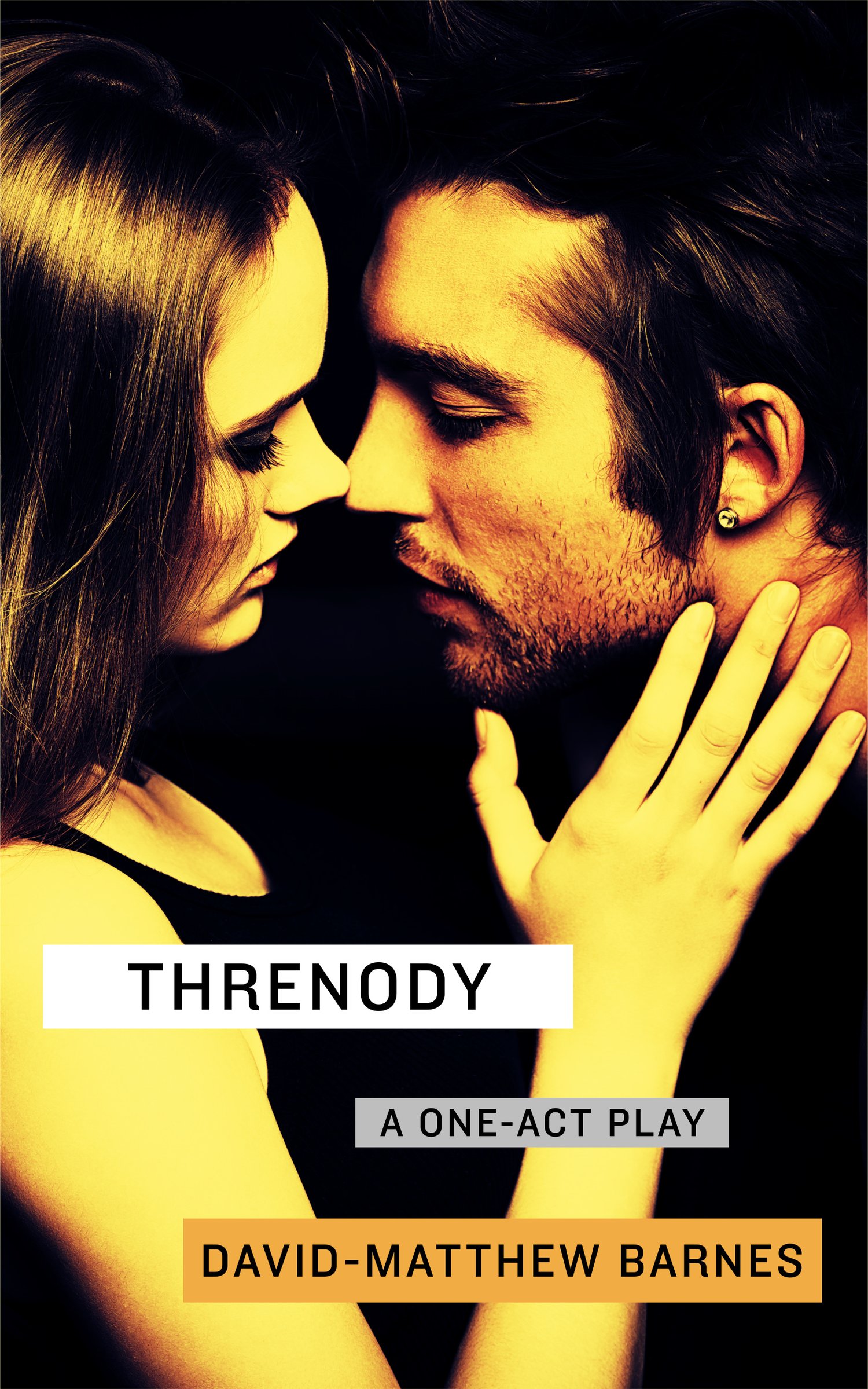 Threnody
On Sale
Preview
A One-Act Play by
David-Matthew Barnes
Dana and Jake are a young couple who suffer from a horrible drug addiction and a volatile love affair. Threnody is an in-depth and frightening exploration of the disintegration of two people, grasping for any signs of hope or human compassion in a world where none exists. This critically-acclaimed one-act play has been featured in
The Best Stage Scenes
,
The Best Men's Stage Monologues
, and
The Best Women's Stage Monologues.
 Produced on stages around the world,
Threnody
features powerful roles for 1 young woman and 1 young man.
Threnody
contains adult language and subject matter.
To learn more about our fiction, plays, and poetry, please visit us at
BlueDasherPress.com
.