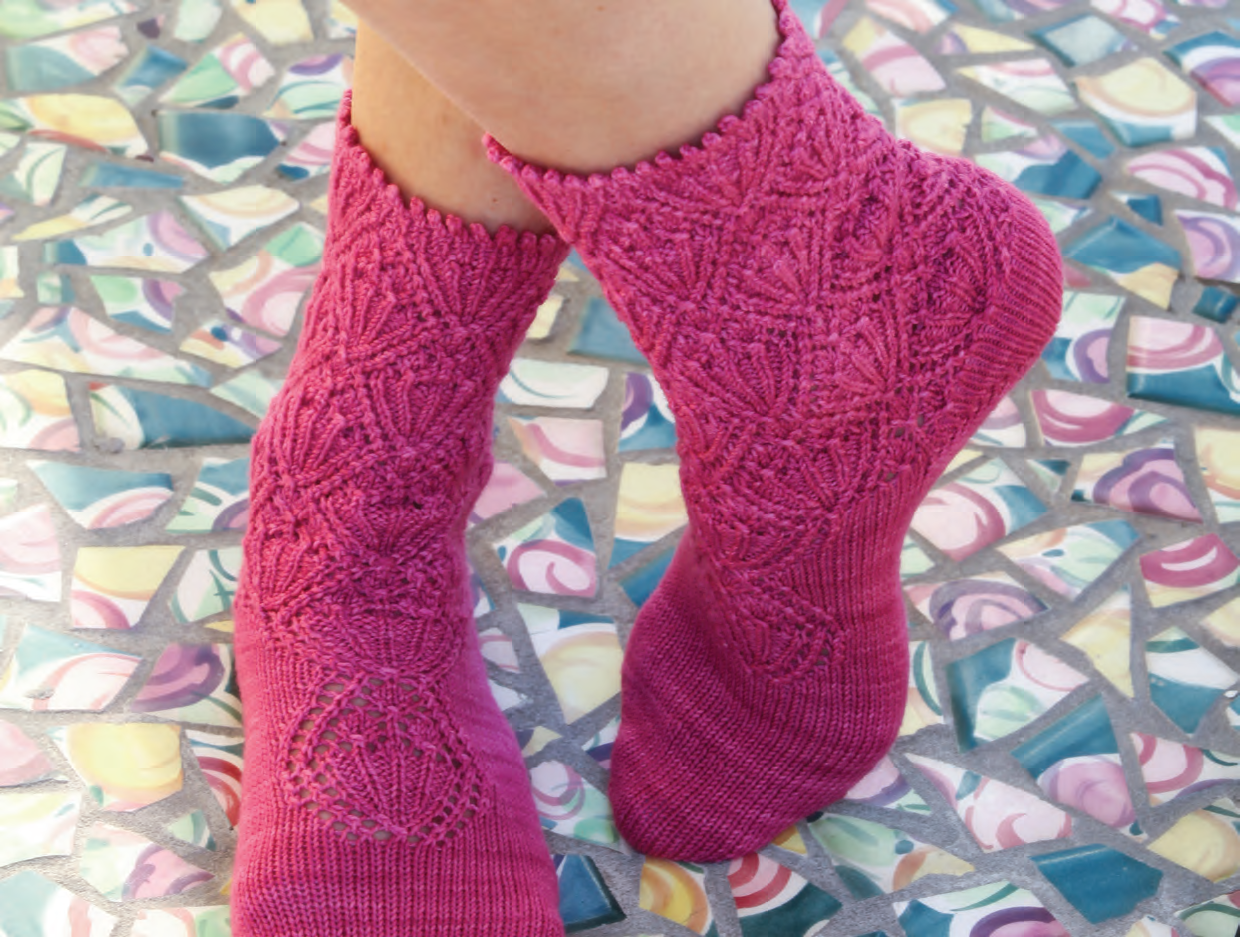 May Day Flowers Socks
On Sale
KNITTING PATTERN
These cuff-down socks start with a dainty picot cast on. Lace features on the cuff, with a single lace motif on instep. Short Row heels and toes.

Includes both charts and written lace directions.

Child size fits 6-7 inch circumference
Adult size fits 8-9 inch circumference

If you have larger feet, a second skein will most likely be necessary.