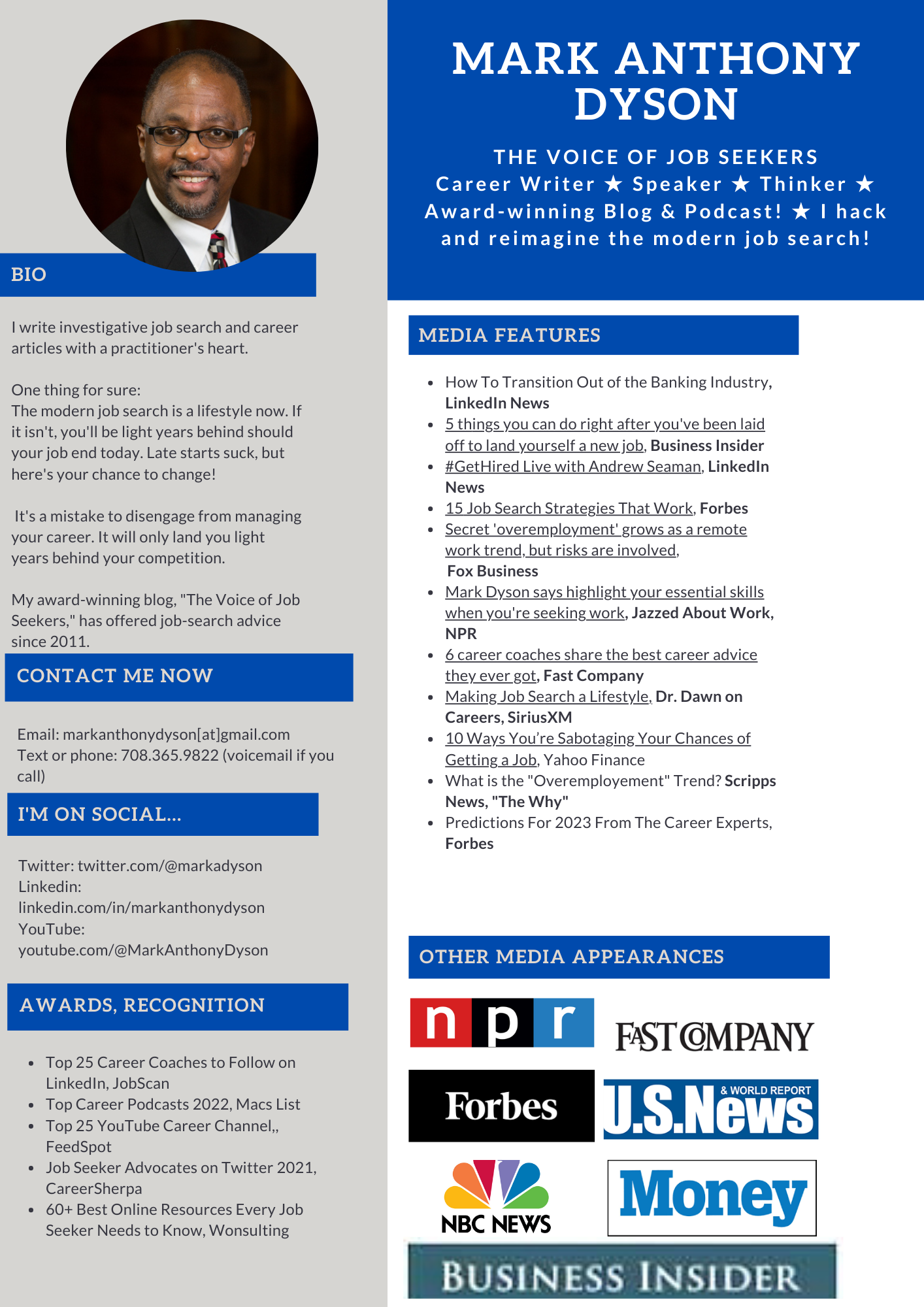 Mark Anthony Dyson Media 1-sheet
On Sale
I write investigative job search and career articles with a practitioner's heart. 
One thing for sure: 
The modern job search is a lifestyle now. If it isn't, you'll be light years behind should your job end today. Late starts suck, but here's your chance to change!
It's a mistake to disengage from managing your career. It will only land you light years behind your competition.
My award-winning blog, "The Voice of Job Seekers," has offered job-search advice since 2011.