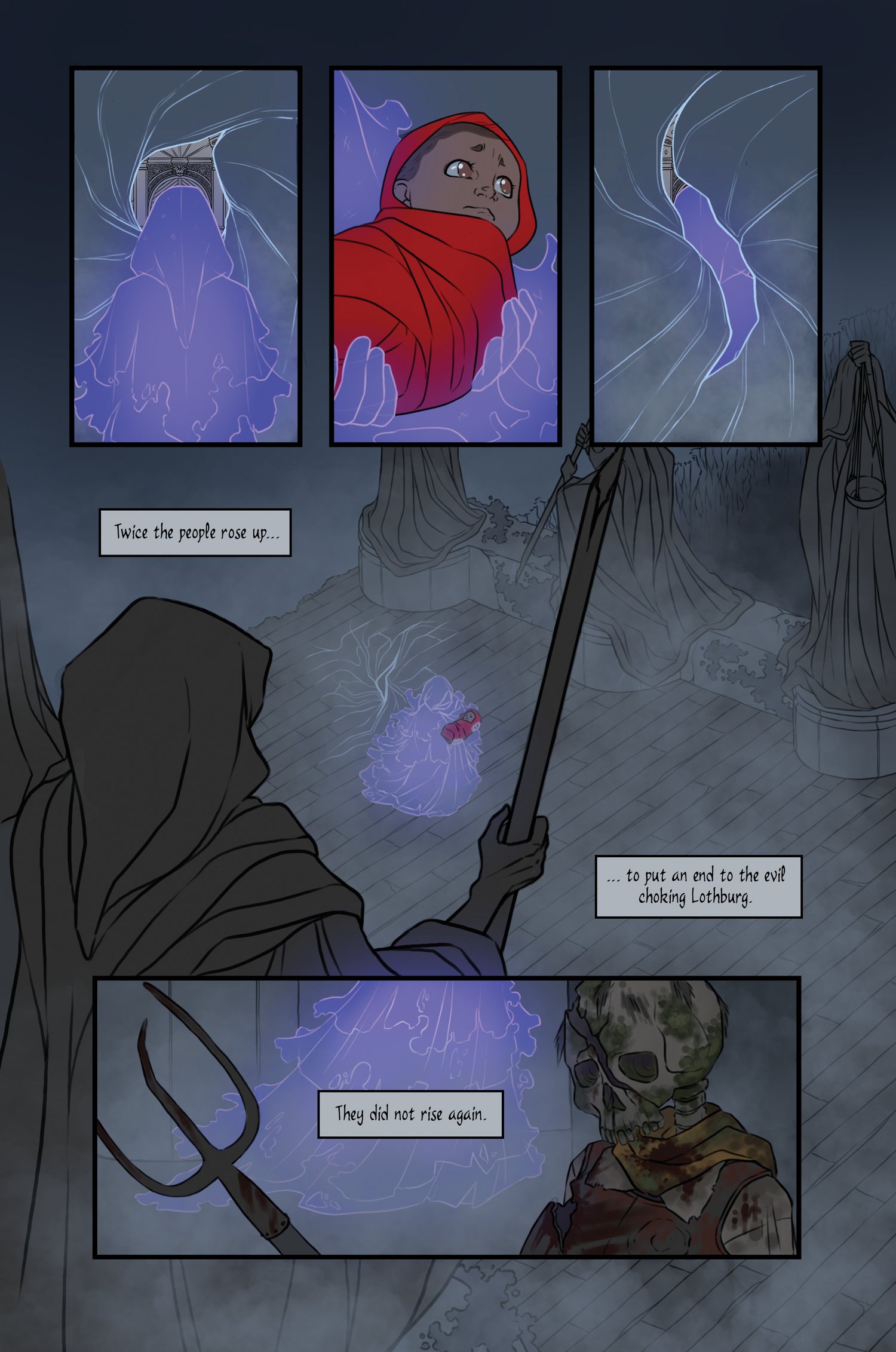 Cloven: Bloodlines - Issue 001
On Sale
Discover the origins of demonic illusionist and necromancer Lillith Daturai in the first episode of a standalone comic series by Critical Role artist Kit Buss.

The dark goings-on of Lothburg have been a quietly tolerated secret for generations, with no-one daring to stand against the tyrannical rule of Palaca Ystura - until the palace's youngest daughter sees a chance to fight back.

A water-marked PDF file compatible with the majority of Android, Windows and Apple devices.