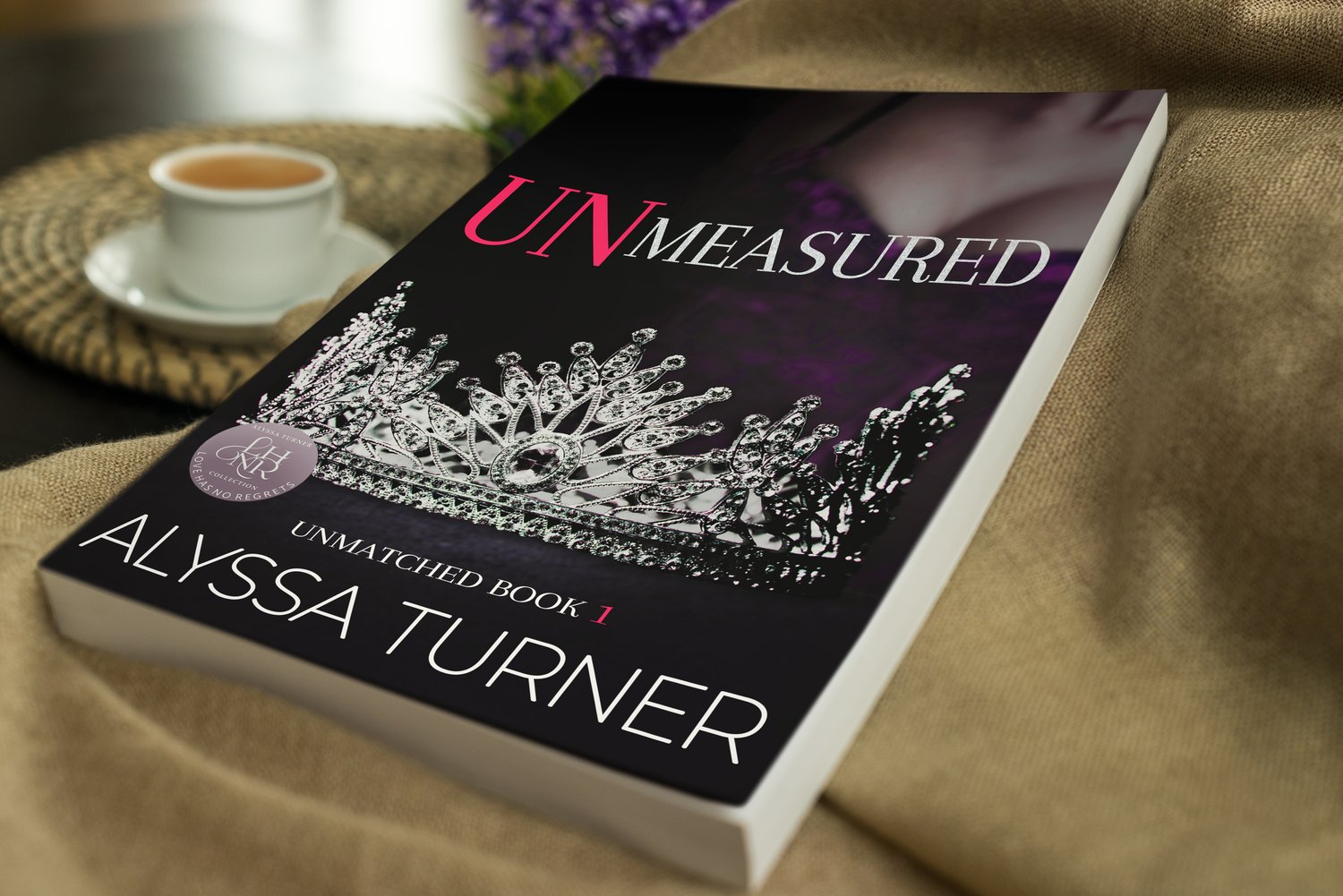 Signed paperback - Unmeasured
On Sale
Signed paperback copy of Unmeasured, Unmatched Book 1
SHE's a good girl, or at least she tries to be. People think Samantha Hunter lives a fairytale life. Only this young, wealthy American in Paris has a secret. If she lets it free, there's no telling what she'll do. Being the wild child is one thing. Letting her dark fantasies run wild is quite another. How could she? The better question is…how could she not?

HE wears a suit, but he is not entirely civilized. Oleg Balashov is often hungry for something he'll probably never find. His closest friends have similar appetites and the private club they own is the perfect place to feed their desires. Oleg is ready to pay an old debt with an arranged marriage, mafia style. Then Samantha appears on a bar stool with just enough curiosity to get her into trouble. She's in way over her pretty head. Or is it the other way around? The Masters of Club Duval have a new pet and she isn't so easy to tame. Samantha Hunter is about to rewrite all the rules for these Doms and nothing will ever be the same.

Trigger warning: Oleg owns a whip, and he knows how to use it. After the happily ever after ending, the epilogue of this book will be an introduction to the prologue of book 2, Unleashed.