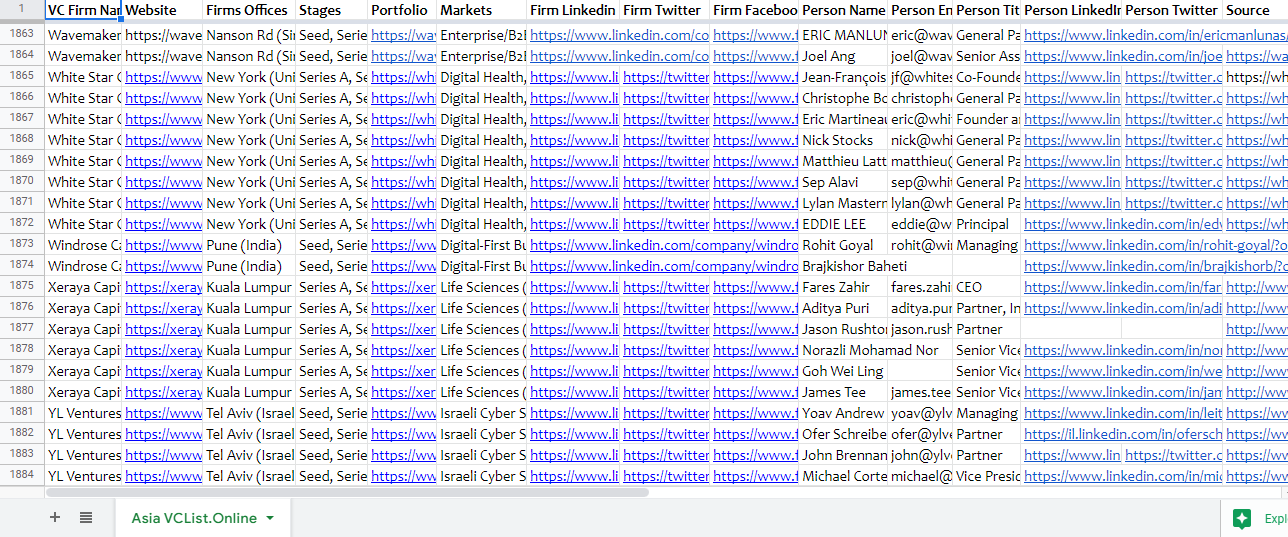 Asia VC contact list - VCList.Online
On Sale
Download the Asia VC contact list of 275+ VC firms, 2100+ VC Professionals (Partners, Principals) and 1600 Emails.
Asia VC contact list data columns;
VC Firm Name
Website
Firms Offices
Stages
Portfolio Link
Investment Markets
Firm Linkedin
Firm Twitter
VC Name
VC Personal Work Email
VC Title
VC LinkedIn
VC Twitter
Please check the
sample here
.
*On purchase you can instantly download the VC contact file and you'll also find the VC list Google Sheet link.
From VCList.Online projectstartups.com