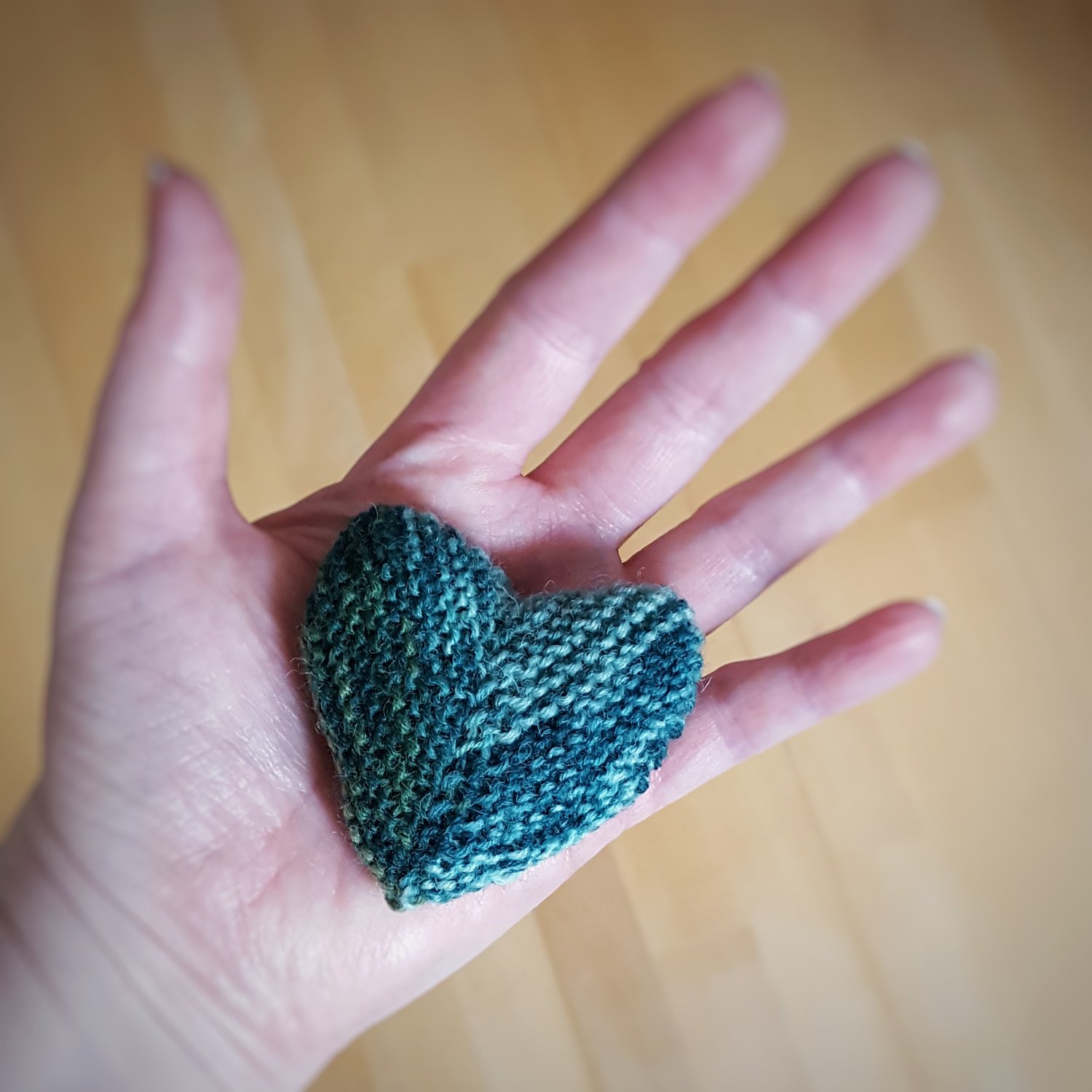 Herzchen
On Sale
Valentine's Day is coming soon ❤️ 
So why not knit a few of these lovely little hearts to decorate your home or presents for your friends. I found that they could be quite addictive and once I started, I couldn't stop knitting them.
Even though these hearts are 3-dimensional they are knitted back and forth. They are constructed of short rows and knitted all in garter stitch. They come in three different sizes.
These little garter stitch hearts may also be a lovely way to practice your knitting skills – especially magic CO and grafting in garter stitch.
This is NOT a beginner pattern. In order to knit one of these hearts, you need the following knitting skills:
Magic CO
Short rows with wrap and turn
Grafting in garter stitch
Basic increases and decreases (kfb and ssk)
The 10 page pattern PDF contains:
an explanation of the general construction
six explanatory photos
row-by-row patterns for these hearts in 3 sizes
charts for hearts in 2 sizes
The little hearts I knitted in fingering weight yarn measured between 4 and 7 cm in width.
As to the name, "Herzchen" is the German word for little heart.