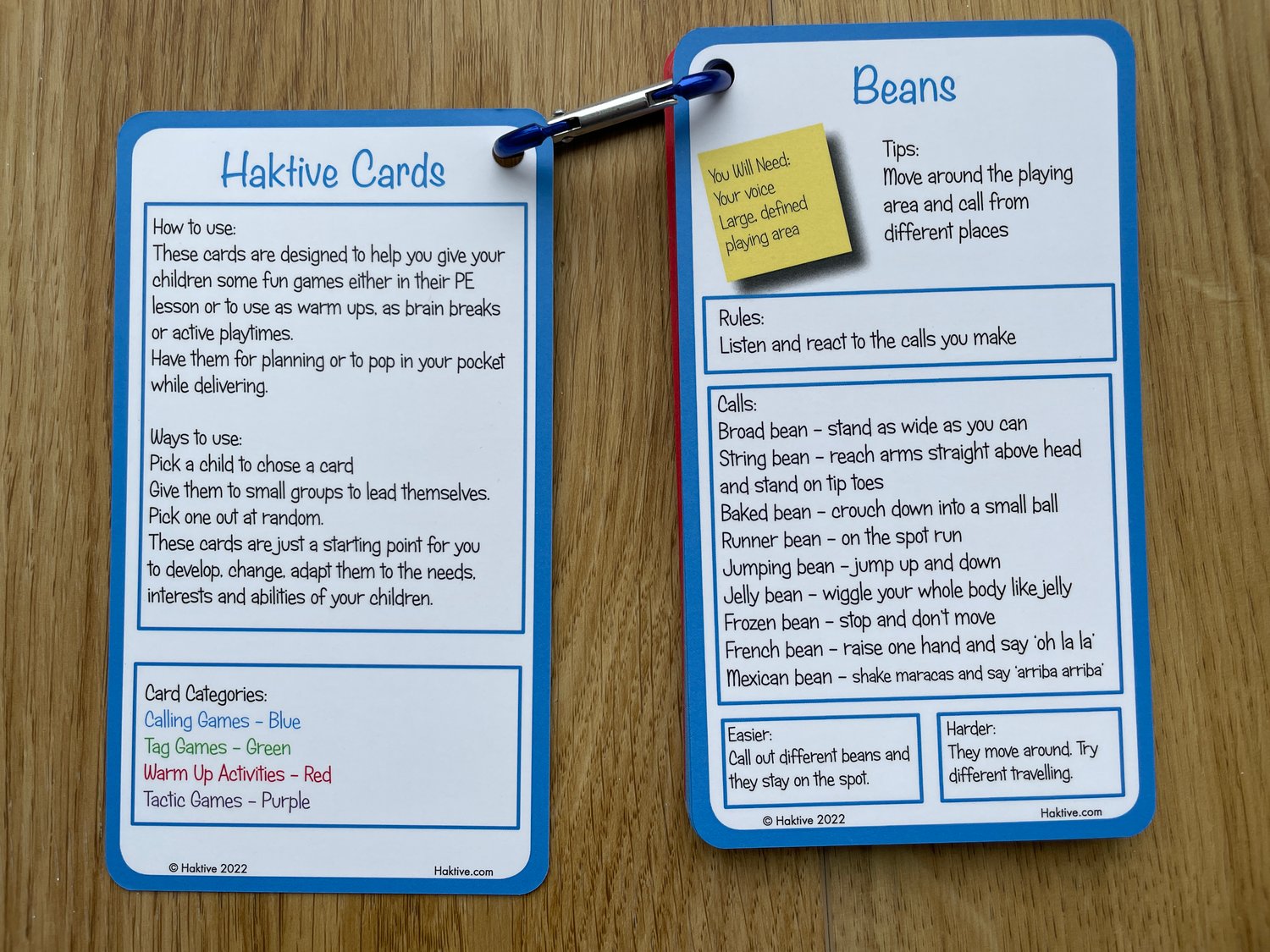 Haktive Cards
These quick and easy to use cards give you instant ideas for active games to play with groups of children.

Great for use by teachers, lunchtime supervisors, children play leaders, Cubs, Brownies, Beaver leaders and anyone who wants some active and fun games to play with groups of children.

The cards are convenient (same size as a mobile phone), with 40 different games and activities to enthuse children in active play.
They can help with planning or for instant use on the playground or lesson, with simple easy to follow rules, tips and organisation of equipment (if needed).
There are four colour defined categories of card:
      calling games,
      tag games,
      tactic games and
      warm up activities.

Each with suggestions for making the activity easier or harder to cater for all abilities and with top tips from years of playing these games in PE lessons.
 
We hope you have hours of fun playing these with your children.