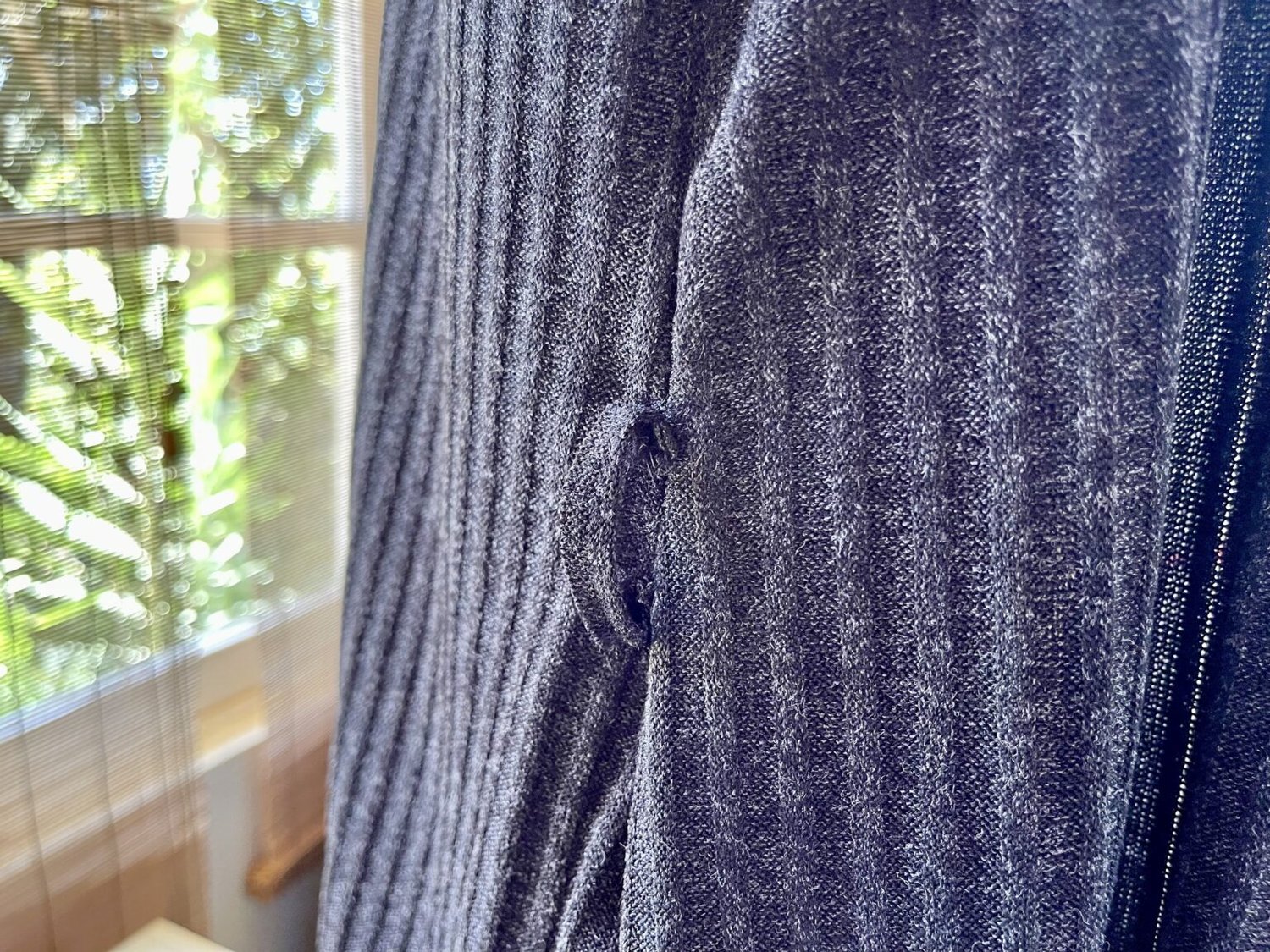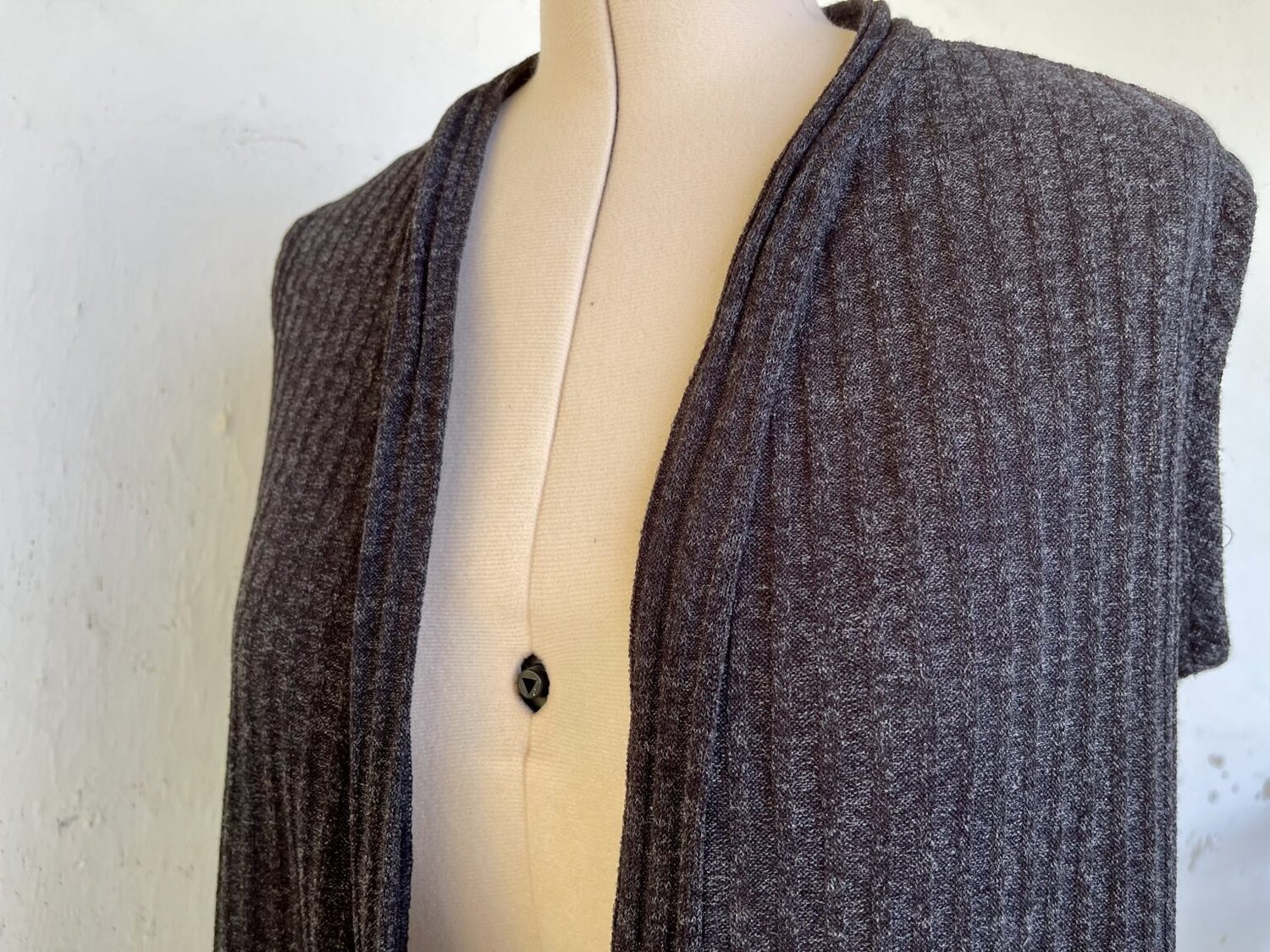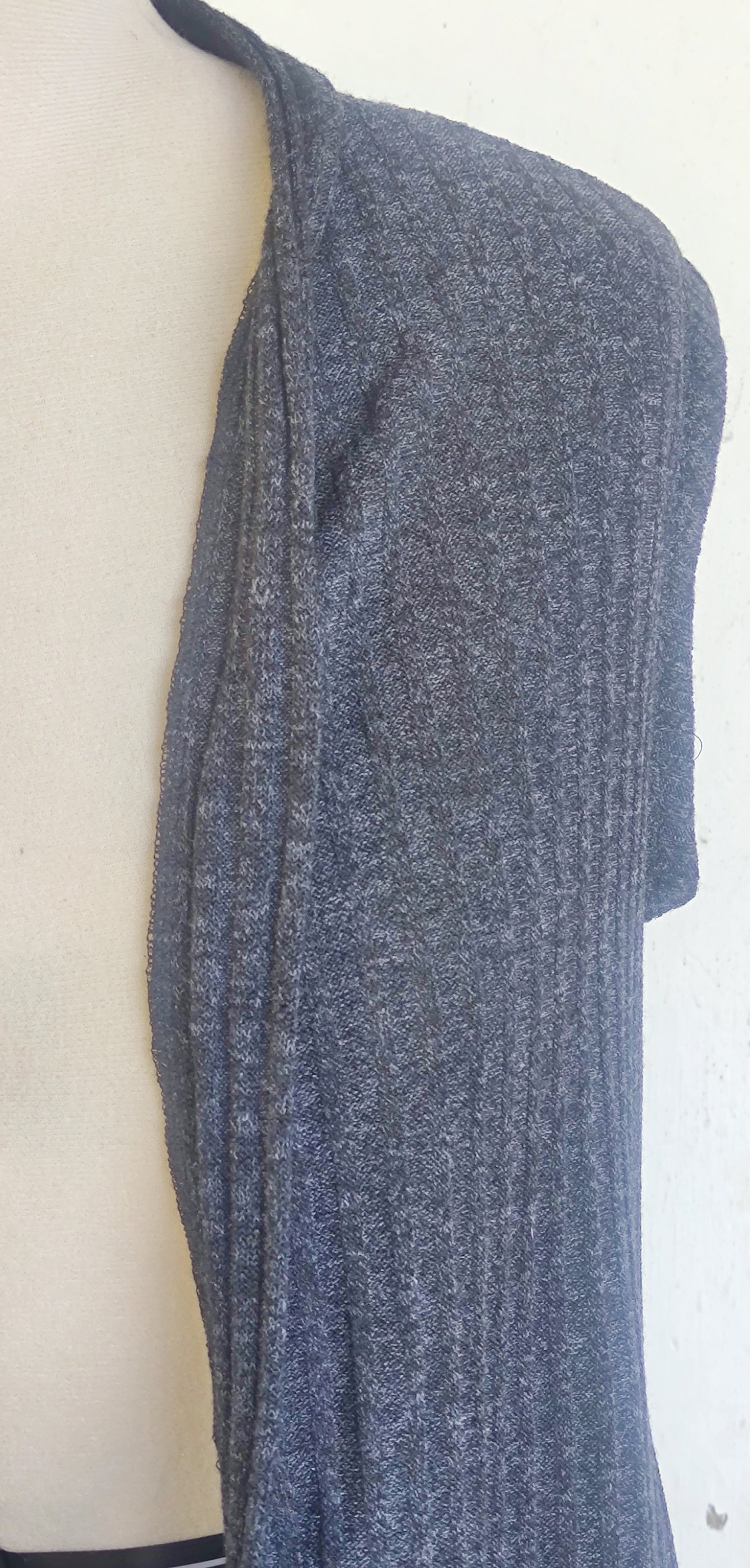 Long Sweater Vest - An Easy And Elegant Project
CHOOSE YOUR PRICE -

You can decide what to donate for this pattern, anywhere from zero upwards. Decide what it's worth to you.  

Please just put in the amount above before you click "Buy Now".
 
Thanks so much for your generosity.  Your continued support is much appreciated as always!

---
This week I am sharing with you a project that is so easy to make that can be done in two hours. It will take you more time to download and tape the pattern together than to sew this long sweater vest.

I like to wear it when I am wearing a fitted and short dress, and I require a little more warmth or over some wide legs palazzo pants, a turtle neck top, leggings, straight knit pants for lounging around the house, or shorts and booties. My point is that it is a very versatile garment I have had for many years and in a few colors.

This long sweater vest has no buttons or zippers, instead has a long binding so it is easy to make.