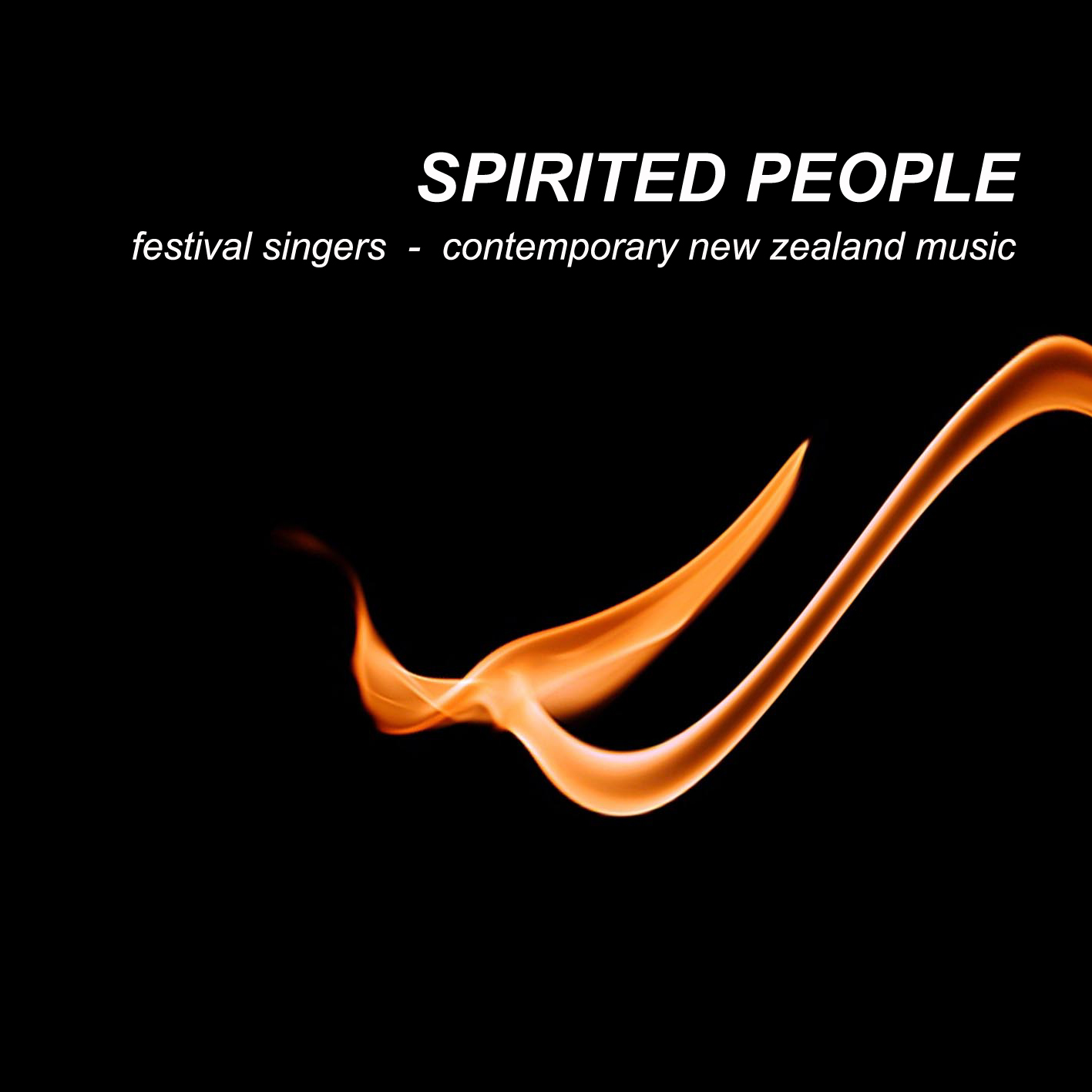 Spirited People
On Sale
NZD10.00
Zipped set of 30 CD Quality MP3 tracks and information booklet.
Track list
Virgin Birth 02:55
Psalm 63 02:55
A New Song 02:33
Te Deum laudamus!: Te Deum 00:43
We Praise Thee, O God: Te Deum 04:15
You are the King of Glory O Christ: Te Deum 04:12
O Lord save your people and bless your inheritance: Te Deum 00:39
Day by day we magnify you: Te Deum 04:11
Introit: The Spirit Within 02:12
Praise the all-sustaining Word: The Spirit Within 03:37
Wild, extravagant, wilful friend: The Spirit Within 01:42
The Time of Quiet: The Spirit Within 02:55
Dawn is the moment: The Spirit Within 01:07
A Spring Afternoon in New Zealand: The Spirit Within 03:00
Southerly Sunday: The Spirit Within 02:32
November Morning: The Spirit Within 02:08
These Hills: The Spirit Within 03:03
But where shall we find You: The Spirit Within 01:45
Where Blows the Spirit?: The Spirit Within 02:52
On the Swag: The Spirit Within 02:18
In as much as you have done it…: The Spirit Within 01:44
Let Justice Roll Down: The Spirit Within 04:14
But there are other impulses…: The Spirit Within 01:00
The Folly of Love: The Spirit Within 02:58
The clearest signature of your presence…: The Spirit Within 00:47
I Sing the Grace of God: The Spirit Within 02:01
I Read Your Signature: The Spirit Within 01:24
Praise the All-Sustaining Word: Colin Gibson 03:00
It's How We Live That Matters: The Spirit Within 03:08
To Enter into that Gate 02:53
About this Album
Festival Singers is a community choir with a history and practice of seeking to work alongside the Christian church. They visit local churches to sing hymns. anthems and folk-style pieces and also appear at weddings, funerals, and special occasions. Their concerts include large classical works and they have also made a feature of performing New Zealand compositions, as a contribution to local music development.
Many people are searching for relevant ways of expressing their Christian faith through music. Festival Singers has presented the music of the historical church-hymns, anthems, liturgical pieces – alongside the folk and rock expressions of the new music of the day.
This CD breaks new ground for the choir by including spoken reflections. It exhibits a breadth of musical approaches from chant. antiphonal styles, folk and traditional hymns to classical art songs.
The CD is a spiritual journey. It begins by affirming our desire to communicate with God – the Te Deum is a statement of belief and faith, culminating in a glorious outburst of praise. We are reminded that the Spirit of God touches us through our senses in the rural landscape, and later we are asked, "How do we see God in the busy life of the city?" We are challenged to take seriously Jesus' model of service and sacrifice, in our everyday lives. Finally, the choices we make really do matter to God, and this noisy world of multiple tensions will pass into an eternity of peace, in his own timeless presence.
Colin Gibson is a major contributor to the growing body of New Zealand Christian music. His cantata, The Spirit Within, forms the central portion of Spirited People. He tells of God, the majestic and awe inspiring, whose Spirit surprises us in our dreams or in a flash of light. He also provokes us to respond to poverty and injustice. Gibson's music draws on both classical and popular traditions: his poetic texts set us firmly in our own rural and urban landscapes.
Jonathan Berkahn is an organist and Celtic band enthusiast who also plays accordion and whistle. His uplifting choral music captures a feeling for intimacy with God, and his works are underpinned with the rhythmic joy of Irish folk jigs and reels. Berkahn also draws on church traditions and classical music forms, often with texts taken directly from the Anglican prayer book or from Scripture itself.
Rosemary Russell, choir director, writes songs that spring from life experiences incorporate a desire to express ideas and values that are of God.
Philip Garside, who sings with the basses on this recording and plays the guitar, writes lyrical music in a folk style, drawing on scriptural themes.
Spirited People presents recent work of New Zealand composers in an album which we hope will appeal by the immediacy of the texts and the accessibility of the music. It challenges us to worship God wherever we are and to apply ourselves to social concerns as exemplified by Jesus, through the power and inspiration of the Holy Spirit.
Rosemary Russell, Musical Director, August 2007.