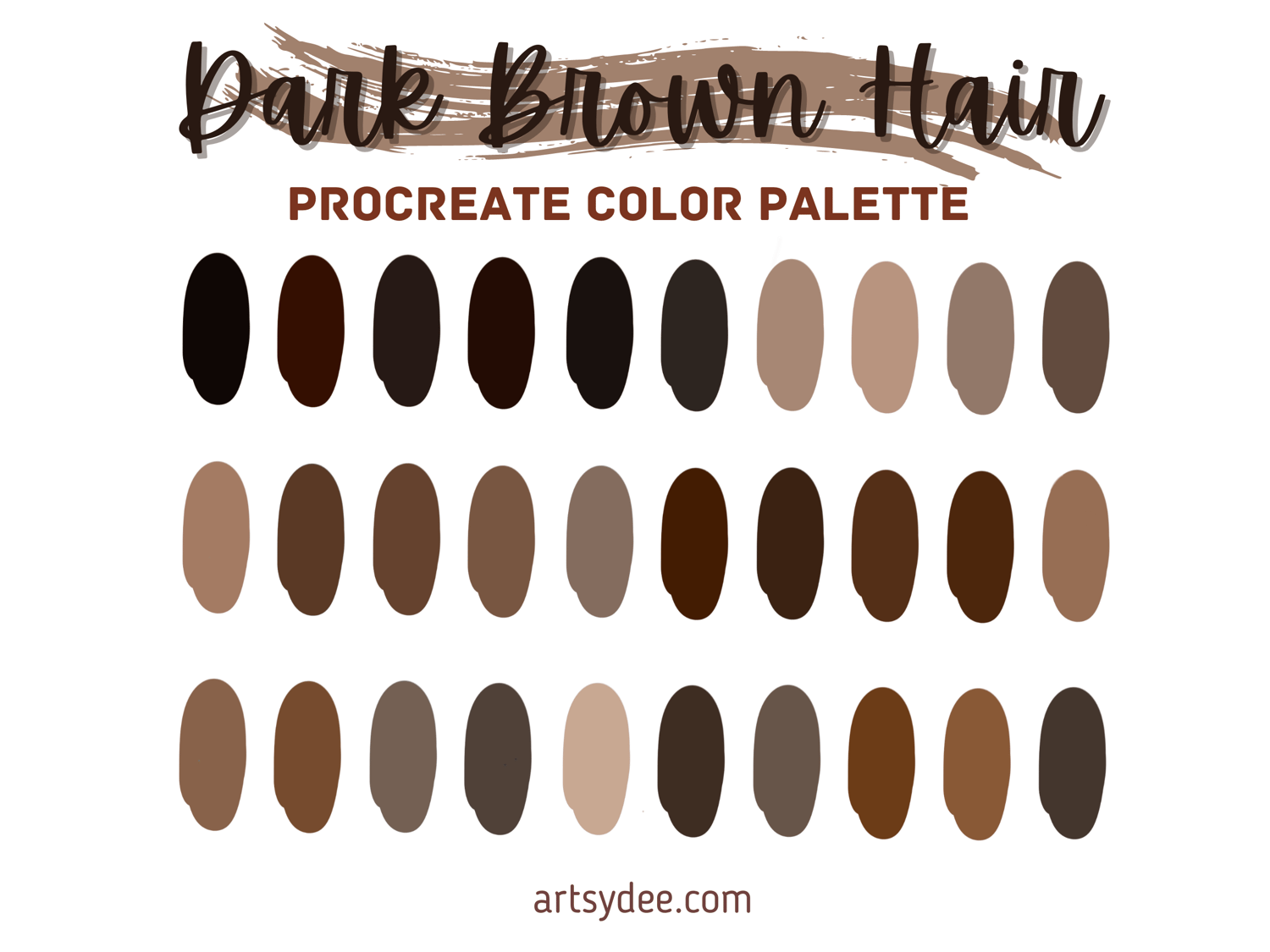 Dark Brown Hair Color Palette Procreate
On Sale
Introducing the Dark Brown Hair Color Palette for Procreate! This digital color swatch set features a range of warm brown tones perfect for creating stunning illustrations and portraits.
Designed specifically for use with Procreate on the iPad, this palette is easy to use and customize to achieve your desired look. Add depth and dimension to your artwork with this essential tool for any digital artist. Download now and start bringing your auburn-haired characters to life.
**INCLUDED**
- 1 Digital .swatches file for Procreate
- 1 JPG file with all the swatches
**HOW TO USE**
1. The files are available for download immediately after purchase.
2. Please download the files using Safari on your iPad, not the Etsy app. 
3. After clicking on the .swatches file, the palette will be automatically imported to Procreate.
4. You'll have access to all of your colors in Procreate for when you're ready to make something beautiful :)