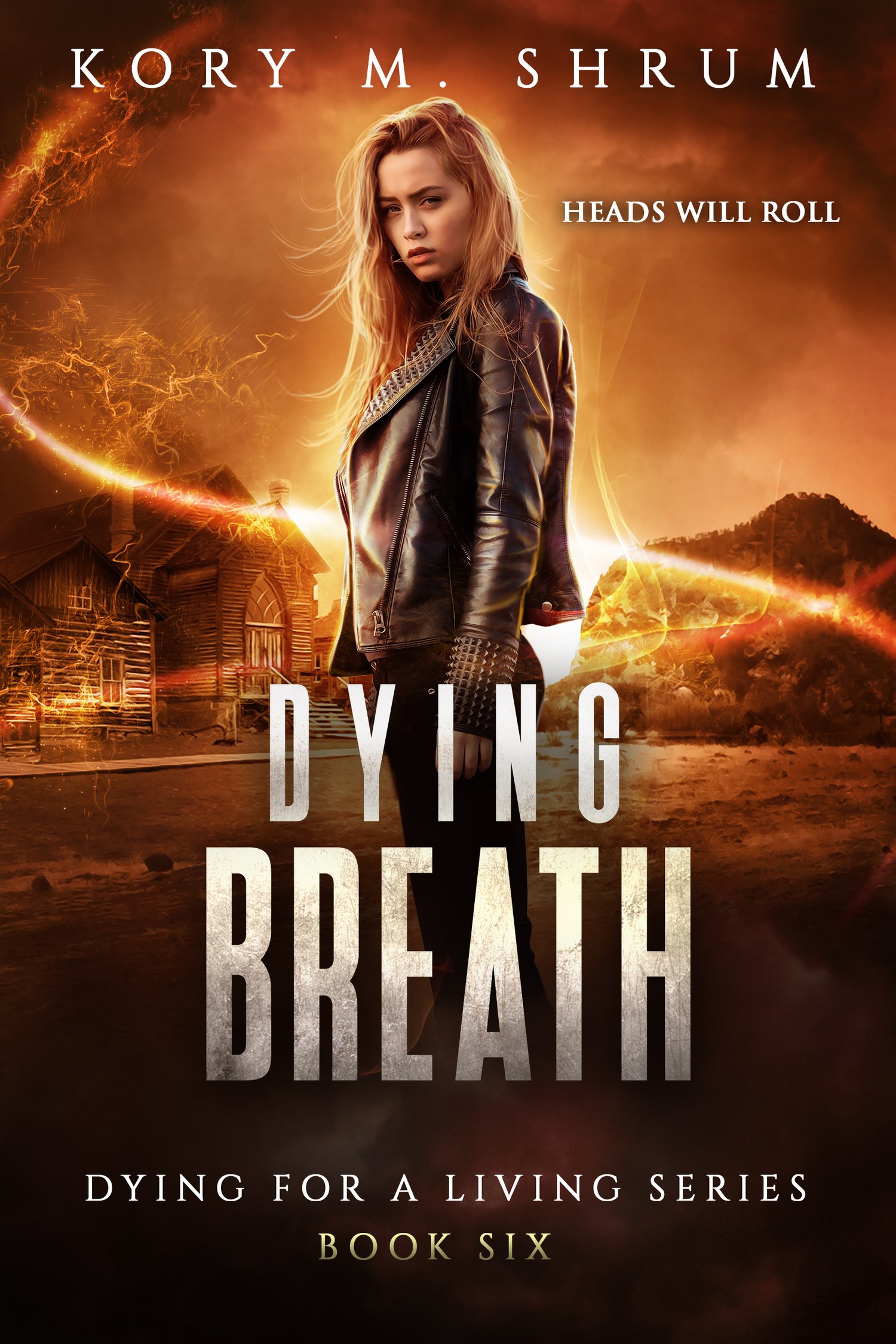 Dying Breath (Dying for a Living Book 6)
Read the series with 700 five-star reviews! A contemporary fantasy series unlike any other. 

I always knew I was going to die. I just didn't know it was going to be today.

Maisie Caldwell knows she won't live to see her seventeenth birthday. Her mother and sister are locked in a war over the world, and Maisie is stuck between them. She must decide if she will join her sister Jesse's cause and save the world, even if that means betraying her mother.

Jesse needs to find her father's body and finish him before he can resurrect. If she succeeds she will save millions, if not billions, of lives. But first, Jesse must defeat the woman protecting him. Maisie's decision will make or break all they've worked so hard to protect.

Dying Breath is the sixth book in the Dying for a Living series. You do not have to read the books in order to enjoy them, but it is recommended.

Praise for Dying Breath

★★★★★ "Fast-paced and fun action!"

★★★★★ "This book is full of twists and turns. I could barely put it down."

★★★★★ "I could not put this book down! Gifted author making me feel like I was in the book while the characters lived around me. Intense and well written."

★★★★★ "...an edge-of-my-seat breathless journey."

★★★★★ "...loaded with emotion and drama."

★★★★★ "Only a truly talented author can reach inside your chest and tear your heart to shreds using only words. Kory M. Shrum is such an author."

★★★★★ "The writing is excellent and continues to suck me in and I didn't want to put it down. I can't recommend it enough."

★★★★★ "... this one had me from the first page."

★★★★★ "Loved it! Once again Shrum outdid herself."

★★★★★ "Nail biting suspense right up to the end."